While cooking may be an art, things just wouldn't feel 21st Century if some goggled brainiac on the West Coast didn't find a way to make it more about science. So next time you're worried about ruining Thanksgiving by charring the Turducken, consider shelling out a few bucks for June, the most "intelligent" oven in the world.
Using Food ID – a technology that combines a wide-angle HD camera, a built-in scale, and extensive data and algorithms – June instantly recognizes commonly cooked foods and then recommends the perfect cooking program. To accept the recommendation, you just poke a few icons on the oven's touchscreen window (!) and, next thing you know, you'll have the perfect meal and a multi-million dollar YouTube cooking channel.
Oh, and just to make sure things are moving along as you wish, you can use the accompanying iPhone/iPad app to watch the live feed of your food in the oven (!) and make any updates to temperature, timing or whatever you want over Wi-Fi.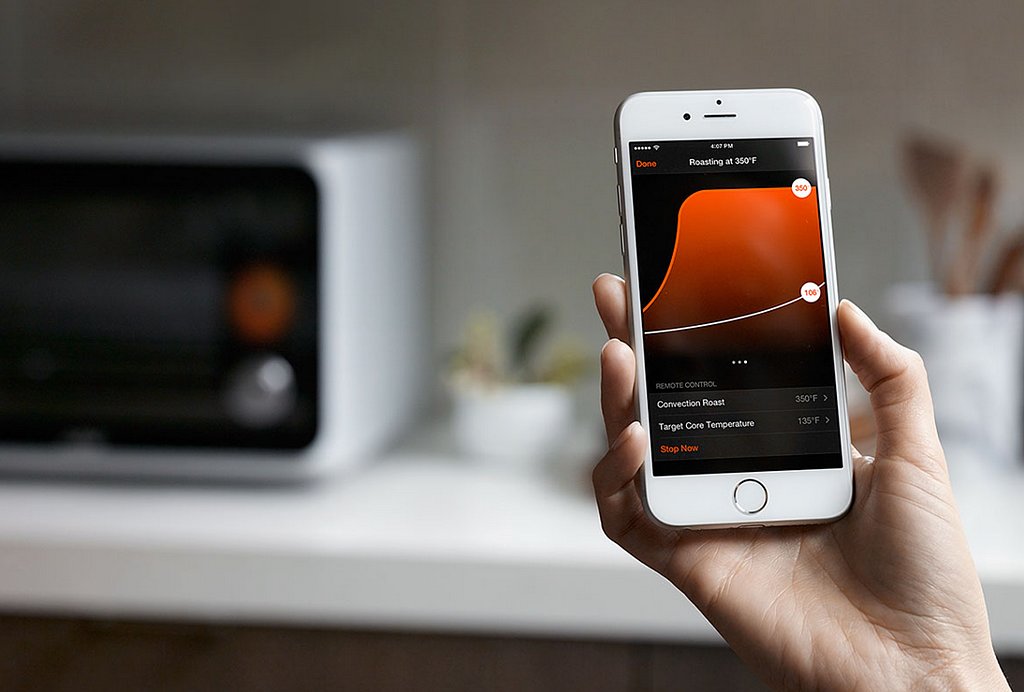 Some of June's other nifty features:
Preheat hits 350oF in only 4 minutes and 15 seconds
Digital sensors and controllers automatically manage and optimize ongoing cook temperature
A food thermometer sends alerts to the app when it determines risk of over/undercooking
Small enough frame to fit on a countertop but big enough capacity to cook a 12" pizza
WiFi enablement allows June's software to be updated automatically
"Right now we are experts in steak, chicken, white fish, salmon, bacon, cookie dough, brownie mix, toast, bagels and hamburger buns," said CEO and co-founder Matt Van Horn in an interview with The Verge.
So while June doesn't know how to cook everything right now, it knows quite a lot, and with constant over-the-air updates it will constantly be learning.
Until July 10th, you can reserve one of these ovens for a special price of $1,495USD, with the first units shipping in spring of 2016. After July 10th, the price jumps to about $3,000.
Which is a lot cheaper – and way less whiny – than a personal chef…