When you're named the best in the province, you know you're doing something right.
Especially when it comes to being named the best building design, 'cause Canada certainly has more than enough being constructed right now.
But don't worry, this isn't about being blinded by condos, this is about basking in the best architecture Ontario has to offer. 
LIEUTENANT GOVERNOR'S AWARD FOR DESIGN EXCELLENCE IN ARCHITECTURE:

Isabel Bader Centre for the Performing Arts
Kingston, ON
N45 Architecture Inc. in association with Snøhetta Architecture Design Planning P.C.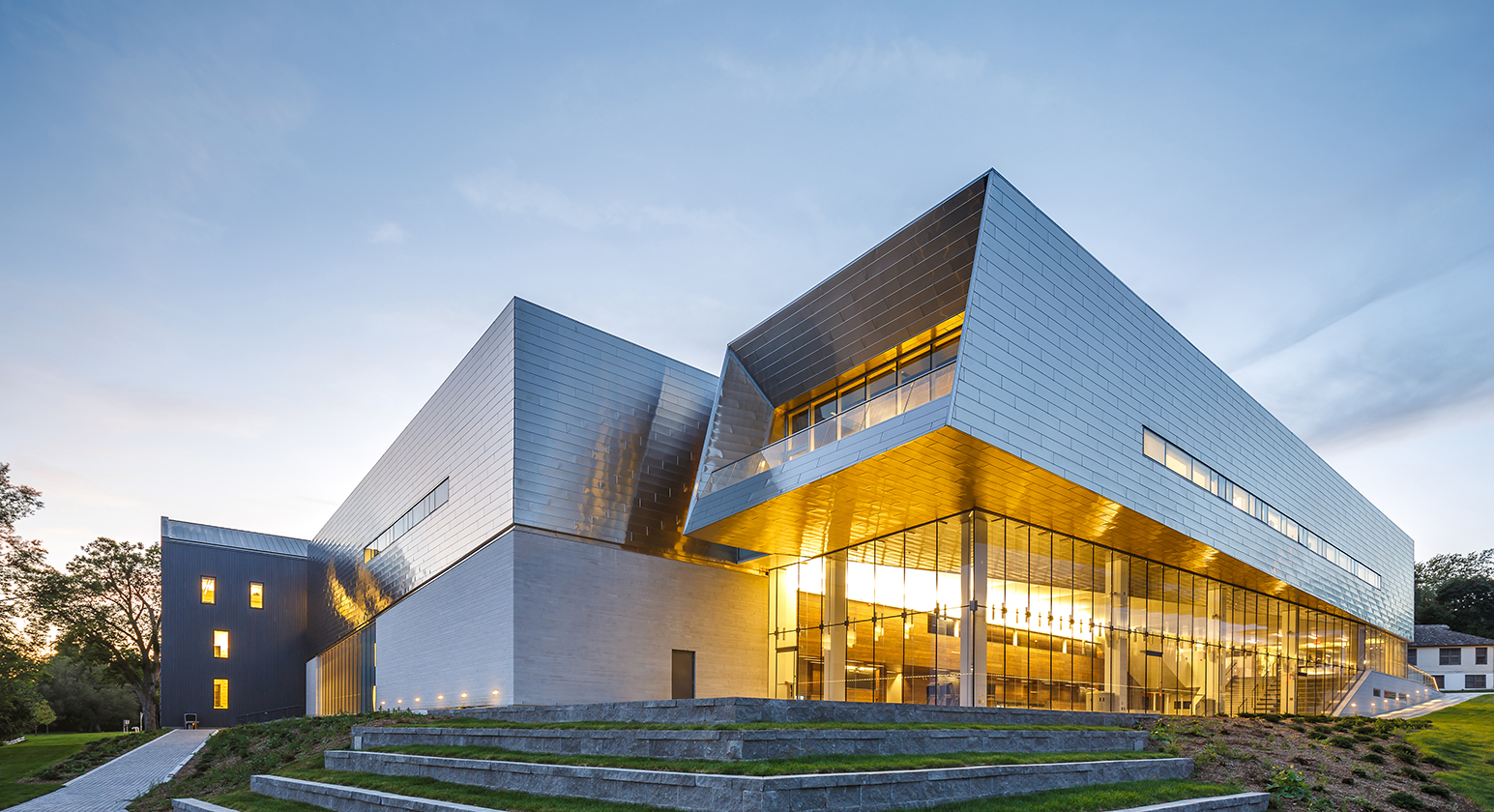 THE MICHAEL V. AND WANDA PLACHTA AWARD:
Lake Cottage
Bolsover, ON
UUfie Inc.

THE PEOPLE'S CHOICE AWARD:
Ismaili Centre
Toronto, ON
Moriyama & Teshima Architects in association with Charles Correa Associates

THE SUSTAINABLE DESIGN EXCELLENCE AWARD:
Vale Living with Lakes Centre
Sudbury, ON
J.L. Richards & Associates Limited, Consulting Engineers & Architects in association with Perkins + Will Canada Inc.

DESIGN EXCELLENCE – AWARDS: 
Echo House
Toronto, ON
Paul Raff Studio Incorporated Architect


Fraser Mustard Early Learning Academy
Toronto, ON
Kohn Shnier Architects

Goldring Centre for High Performance Sport
Toronto, ON
Patkau Architects Inc., MacLennan Jaunkalns Miller Architects Ltd.

Grotto Sauna
Georgian Bay, ON
PARTISANS Architects

Mariinsky II
St.Petersburg, Russia
Diamond and Schmitt Architects Incorporated

Surrey Civic Centre
Surrey, BC
Moriyama & Teshima Architects in joint venture with Kasian Architecture Ontario Incorporated

#NOTABLE
Want more updates on the most Notable things happening so you know before your colleagues do? Get our exclusive newsletter here and follow us on Twitter for all the latest.