Well, this is kind of embarrassing.
One of our home and native land's travel guides is one its way to becoming a viral sensation.
And, no, unfortunately it's not because of the stunning scenery it contains.
Prince Edward Island recently released the cover of its new 2015 travel guide. It's complete with blue ocean water, golden sand, a happy couple on vacation…and a boner.
Yep.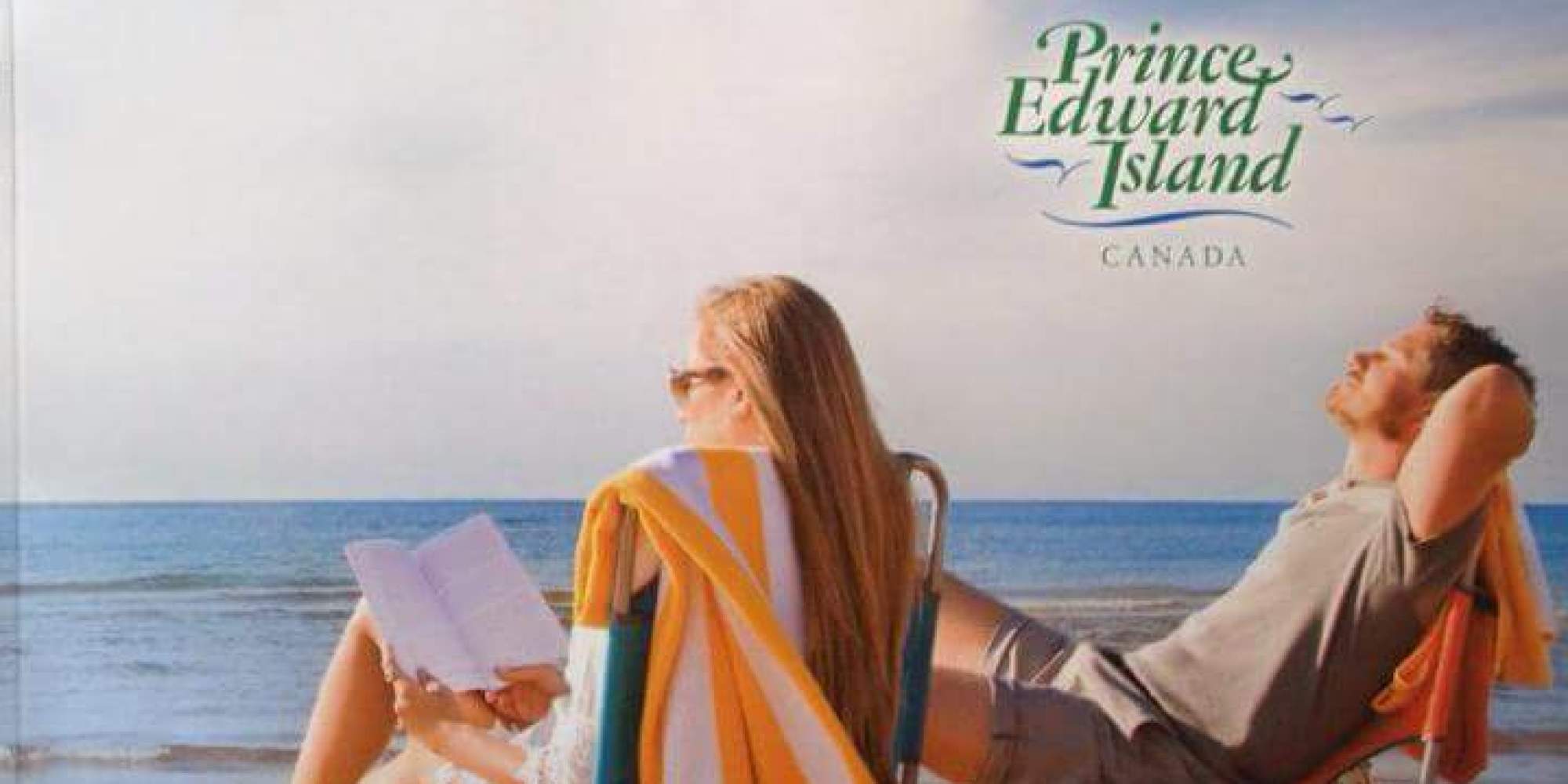 It appears the male model is doing more than taking in the salty air – he's pitching a tent on the beach.
While we're not sure how they didn't notice it in the photo shopping stage, the province had already printed 180,000 copies before local residents took notice – and promptly turned to social media with some pretty funny commentary.
While the company scrambled to recall and replace the image (the cover was different on Monday), it was too late. The image continues to be widely circulated.
We're not sure if we should feel bad for the model, or to pat him on the back.
We wonder if PEI's tourism will go "up" this summer as a result? (Sorry, we had to.)
Title photo credit: Shannon Cambpell, Tourism P.E.I.
#NOTABLE
Want more updates on the most Notable things happening so you know before your colleagues do? Get our exclusive newsletter here and follow us on Twitter for all the latest.