When it comes to travel, millennials have pretty much got it covered.
Canadians spend hours a month planning their dream destinations, and once we're on vacation we're not about to go wasting our trip feeling hungover or poorly prepared.
But since travelling can be a rare opportunity to see the world and cut loose from our day-to-day lives, it's only natural that we want even more out of our vacation.
We don't just want a holiday – we want to be inspired.
Here are some of the most inspiring places around the world that promise to stimulate you long after you return.
For Getting off the Beaten Track – Myanmar
Thanks to a more democratized government, Myanmar (which only surpassed one million tourist arrivals in 2012) is finally becoming a real travel prospect. Despite its sad history, the smiles on the faces of its people just won't budge, and the mind-altering temples of Bagan will make you glad you travelled to this lonely part of the planet. It's a step back into another world, which is increasingly hard to find.
For Food – Vietnam
After you try all the delicious street food that's on offer in Hoi An and Hanoi, you'll probably want to learn how to make it yourself. Sure, your Bun Cha or Pho isn't as authentic as the steaming bowl you ate by the side of the road, but perhaps you'll be inspired to up your culinary game at your next dinner party.
For Architecture – Spain
If the ROM building leaves you feeling cold, head to Europe for some awe-inspiring Spanish architecture. From the unique and colourful Gaudi buildings and designs in Barcelona, to the Basque architecture in the north, and the Guggenheim Museum in Bilbao, there is no shortage of stunning structures to admire.
For Spirituality – India
If the corporate 9-5 (who are we kidding? More like 8-6) has made you forget the 'you' beneath it all, there's no better place to centre yourself and find some inner peace than India – the birthplace of yoga. Steeped in traditions and rituals, travel to Varanasi, Amritsar, and Kerala to truly experience the spirituality that the Western world has left behind.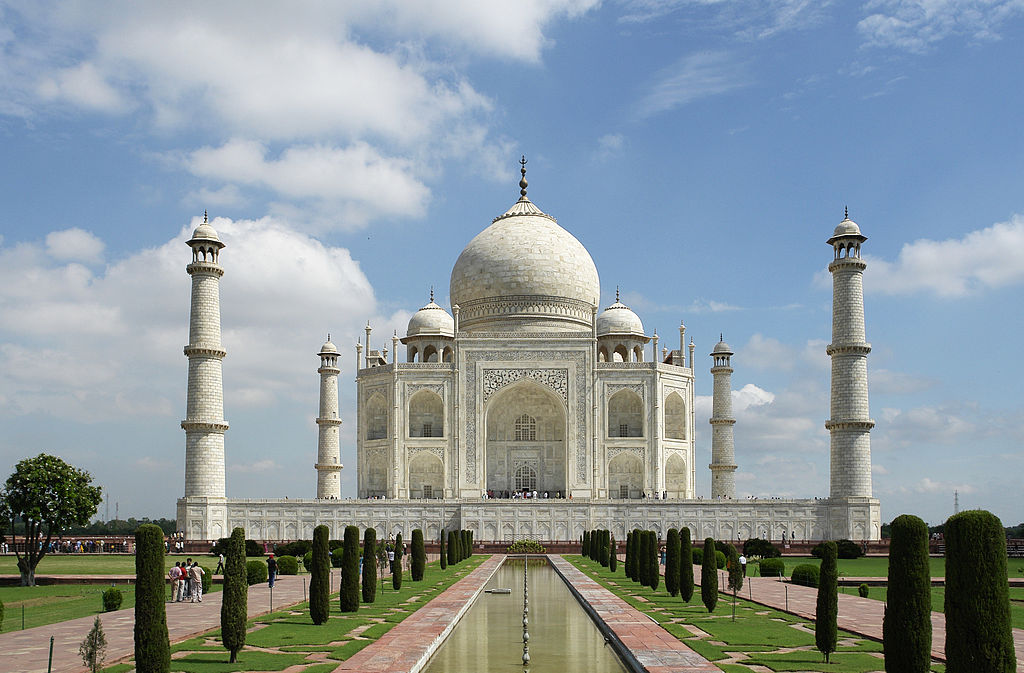 For Pushing Yourself to the Limit – Nepal
If you want more of a challenge than the average hike can give, take on the ultimate trekking test and scale Mount Everest. It's not for the faint of heart and should not be undertaken lightly, but if your training pays off and you reach the summit, there's literally nothing in the world you can't achieve.
For Experiencing Mother Nature – Iceland
Few other places are likely to supply you with the full weight of awe and admiration for mother nature than the Northern Lights. You can see them as early as August, when the sky is dark and lit up by the stunning kaleidoscope light display, and Aurora activity is always listed on Iceland's tourism website.
For Fashion – Italy
A trip to one of the fashion capitals of the world could motivate you to stop grabbing the first thing out of your wardrobe and start creating a signature style. Not only is Italy known for its designer labels, Milan fashion week, and great shopping scene, every pavement is its very own catwalk.
For Technology – Japan
You're one up on your mom, who is yet to purchase a smartphone – but you have nothing on Japan, famed for its cutting-edge technology and state-of-the-art design innovation. Your stay in a capsule hotel with talking toilet or super speedy subway commute alongside schoolgirls with the latest gadgets may make you feel like a dinosaur.
For Breathing and Rebooting – Fiji
There's more to this island in the South Pacific than its overpriced bottled water. With beautiful white beaches, turquoise water and amazing wildlife right on your doorstep, there are plenty of ways to while away the days (weeks, months?) until you've recharged your batteries.
For Getting Fit – Australia
Whether they're running along the beach outside their front door, or jostling shoulder to shoulder with other joggers along the paths of the Royal Botanic Gardens, Aussies love to get active outdoors. Admittedly, they don't have months out of action when the mercury drops below zero, but even their blisteringly hot summers won't keep locals sheltering inside.
For Clean Living – Sweden
Consistently voted one of the most sustainable nations on the planet, Sweden is here to show you that being green is easier than you think – and fun too. There are lots of eco-tourist attractions to visit here, like the Tree Hotel in Harads, eco-lodges and farms. Or pay a visit to Växjö, previously named the greenest city in Europe.
For Sporting Prowess – U.S.A.
Our neighbours to the South are a nation of fiercely proud sports fans across all disciplines and cities. Just name a place in America and you'll probably be able to think of at least one sports team it's known for. Whether it's a tour of Wrigley Field in Chicago or watching the New York Knicks slam dunk at Madison Square Gardens (though maybe wait a few years), sitting in the same arenas where sports legends were born is pretty damn inspiring.
[ad_bb2]