By now we can all agree that we need a little nap break while we're at the office.
Nap bars are popping up around the world (and we really need one to come to Canada). And as hardworking millennials continue to feel the magnetic pull of a snooze – post hangover, food-coma, or sugar crash from too many slices of your co-workers birthday cake – it makes sense that some genius out there would eventually create a napping alternative to passing out on the toilet or curling into a ball in the corner of the stationery cupboard on your lunch break.
Well, lo and behold that moment has arrived. OCAD University student Aqil Anindhityo Raharjo has answered all your lazy office-related prayers, by creating Schnap Hammocks.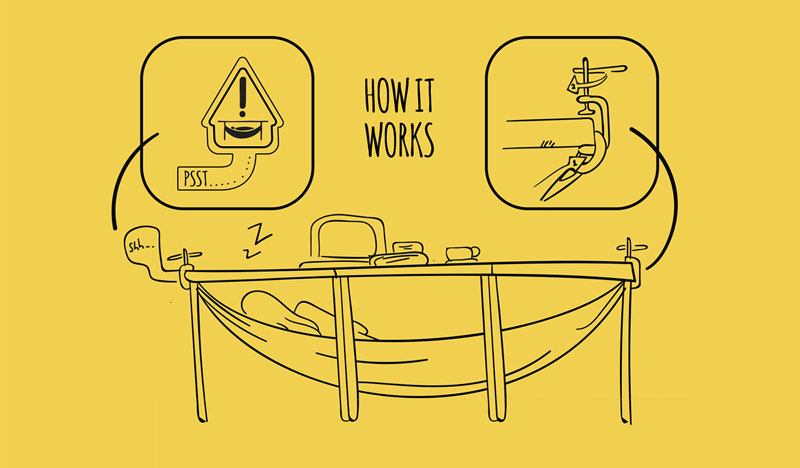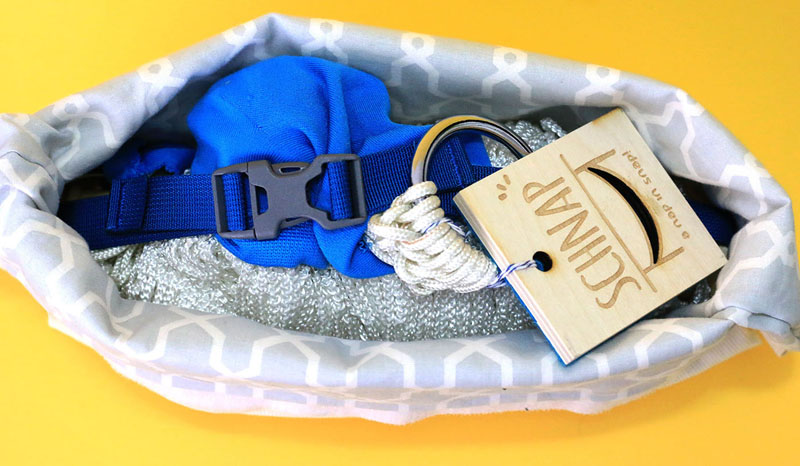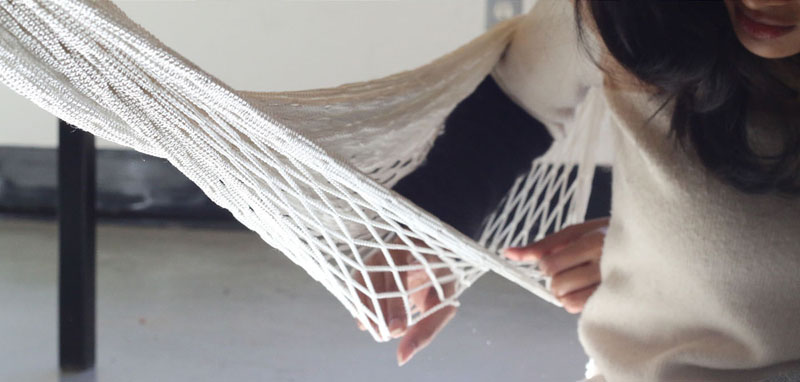 The Indonesian student, who is currently enrolled as a graphic design student at the Toronto-based school, has created a hammock that can easily be installed under a desk or table.
As part of a school project, Raharjo created "a nap in a snap" after being inspired by fellow classmates who pulled an all-nighter at the university library in order to complete their assignments.
Using clamps and table protectors, the hammock can quickly be hooked in and set up under your desk – then all that's left is for you to climb in, snuggle up, and catch forty winks (or far, far more – it actually looks pretty comfy).
So now you can gently drift off surrounded by a galaxy of bubblegum stuck to the underside of your desk and the sound of frivolous office banter. Just be sure to set an alarm. And it may be wise to time (and practice) your dismount.
You don't want to be wriggling out of your cocoon just as the big boss is stepping out of his office.
[ad_bb1]