"The problem with existing batteries is they suck."
Elon Musk, everybody's favourite real life version of Tony Stark, is back – and this time he's here to completely revolutionize the home (and someday the world) power industry.
Musk took the stage last night to introduce Tesla's newest product Powerwall.
Powerwall is a new stackable battery system to store electricity for homes, businesses, and the grid. It comes as a slick looking wall mounted battery pack – in the colour of your choice, obviously – that weighs just 220 pounds and is only 7.1 inches deep.
Think: charge the Powerwall for a day (with say, solar energy), and use that power every night for a week. This is definition of renewable energy.
Powerwall has unique scaling capabilities and can easily power the largest of homes (up to 100kwh). The product could be revolutionary for providing power and storage for people who live off the grid/in places where it's difficult to either reach power or power is too expensive.

The best part? It's already designed to work with solar panels. In fact – the entire building and speech Musk gave this morning was revealed to be powered entirely by the new technology.
The pack will cost just $3500 and begin shipping this summer, although that doesn't include the cost of installation/integration.
Musk also introduced the Powerpack, a scaled industry version of the Powerwall, which has the potential to one day replace all fossil fuel power generation on the planet. This is entirely possible as he explains, with 2 billion Powerpacks. This may seem like a lot, but Musk reminds us we've produced 2 billion cars in the last 20 years, so this kind of project isn't beyond our engineering capabilities.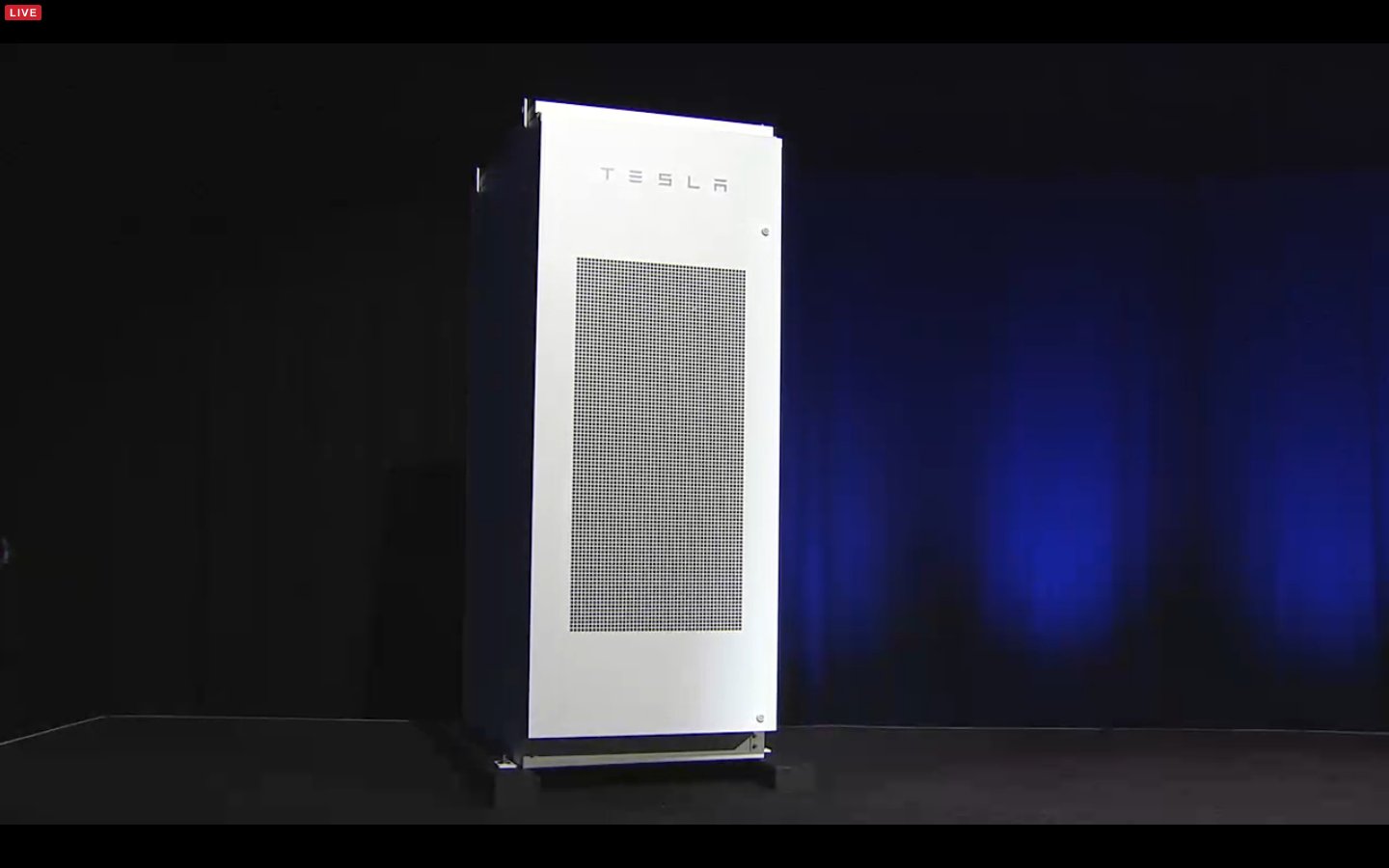 You can check out the keynote presentation below and judge for yourself – but if you're a fan of technology, the environment, or just the genius of Musk, you're probably already going to be sold…
All images courtesy of Tesla Motors

#NOTABLE
Want more updates on the most Notable things happening so you know before your colleagues do? Get our exclusive newsletter here and follow us on Twitter for all the latest.