As the Broncos dominated the Panthers and Beyoncé stole the half-time spotlight away from Coldplay, viewers turned to Google for help when it came to answering their toughest Super Bowl questions.
While some questions were totally acceptable, like: Where is the Super Bowl? Or what number is Cam Newton? Some were a little, err random? Like asking how tall Chris Martin is. (In case you were wondering, he's 6'1).
And thanks to Google Trends, you can now view the most Googled things during the  Super Bowl, or the "Superb Owl," as many people called it.
From questions about the players and the stadium, to chicken dip recipes, here were the most Googled topics and questions during the big game.
[ad_bb1]
The Most Googled Broncos Players
1. Peyton Manning
2. Von Miller
3. Aqib Talib
4. DeMarcus Ware
5. C.J. Anderson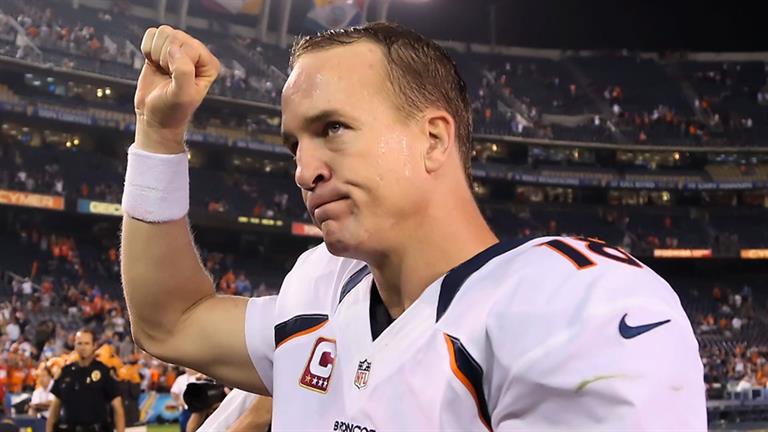 The Most Googled Panthers Players
1. Cam Newton
2. Michael Oher
3. Luke Kuechly
4. Ted Ginn
5. Greg Olsen
Viewers definitely needed to freshen up on the basics of the Super Bowl, as many people had no clue when the game even started:
The Most Googled Questions During the Game
1. When does the Super Bowl start?
2. How much are Super Bowl tickets?
3. How do Super Bowl squares work?
4. How many Super Bowls have the Panthers won?
5. Where is the Super Bowl?
Viewers were also very curious about everything related to the stadium. And yes, it's named after the jean company:
The Most Googled Questions About Levi's Stadium
1. Where is Levi's Stadium?
2. Who plays at Levi's Stadium?
3. Why is it called Levi's Stadium?
4. How tall is Levi's Stadium?
5. How much will Levi's Stadium make?
With Cam Newton and Peyton Manning being the stars of the show, people were very curious about them and wanted to know everything they could, from them from their height and weight to their age.
The Most Googled Questions About Cam Newton
1. Is Cam Newton a captain?
2. What number is Cam Newton?
3. Is Cam Newton a rookie?
4. What team is Cam Newton on?
5. What position does Cam Newton play?
The Most Googled Questions About Peyton Manning
1. Why does Peyton say Omaha?
2. How old is Peyton Manning?
3. How tall is Peyton Manning?
4. What is Peyton Manning's net worth?
5. How much does Peyton Manning weigh?
Chris Martin was also a hot discussion topic, as people wanted to know everything about him. Surprisingly, not too many questions came in about his band's new album, or their final world tour. But viewers were really interested in his relationship status and his height.
The Most Googled Questions About Chris Martin 
1. How tall is Chris Martin?
2. How old is Chris Martin?
3. Where is Coldplay from?
4. Is Chris Martin married?
5. When did Coldplay start?
Aside from the game, sports fans were really interested in learning about new recipes they should make for the big game. Because come on, the food is definitely one of the main highlights of watching the Super Bowl. Because wings.
The Most Googled Recipes 
1. Buffalo chicken dip
2. 7-layer dip
3. Pigs in a blanket
4. Spinach dip
5. Chicken wings
[ad_bb2]