Last year we brought you 21 Things we could brag to our southern cousins about.
Well, it should go without saying that we obviously have even more this year, 'cause this country only gets better.
So to mark our favourite day, here's that list with even more added to it. These are 26 things you can hold over your American friends (or enemies)…
[ad_bb1]
1. We Live to See More
Canadians live an average of three years longer than Americans, with the life expectancy in our home and native land 82 years versus 79 in the US. Here's to three extra years, Canada!
2. We're Sweeter

Not only are Canadians known for being super nice, we also complete our pancakes with some damn good Canadian maple syrup straight from the source. And, sorry, we're not "sorry" about that.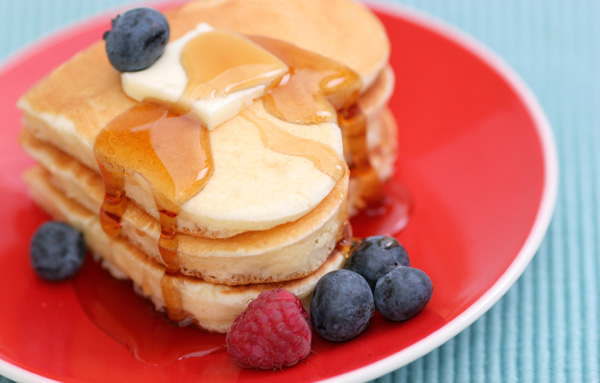 3. Our Ryans are Hotter
Ryan Gosling and Ryan Reynolds are both born-and-bred Canadian boys. Sure, Ryan Phillippe and Ryan Seacrest are pretty hot… but the other two are actually on fire – both look-wise and career-wise. Plus, we've met Reynolds in person – and we weren't disappointed.
4. Our Money is Better

Toonies and loonies may weigh down our wallets, but at least our currency doesn't all look the same. All it takes is one too many vodka sodas to give your cab driver a $100 instead of a $10 (then again, that could be an indication that you need a break from partying). 
5. Our Side of the Falls
Though the American side of Niagara Falls may entice with better outlet malls, everyone knows that the Canadian side is way more Instagram-worthy than the US side.
6. Our University Tuition Doesn't Give Us (As Much) Anxiety
We'll stress less about sending our future kids to university thanks to lower tuition costs. In 2012-2013, the average undergrad student in Canada paid $5,581 in university tuition fees. The average cost of tuition and fees in the US was $30,094 at private colleges, $8893 for state residents at public colleges, and $22,203 for out-of-state-attending public colleges in 2013-2014. Yikes.
7. Our Hangovers Taste Better
Everyone knows that Bloody Caesars are better than Bloody Marys. But in the US, you don't even have the option of a Caesar – or glass of Clamato juice for that matter. This, of course, means that we Canadians have better hangover brunches. In need of a Caesar now? Check out these 9 recipes.
8. We're Funnier

It's no coincidence that some of the funniest actors of all time are Canadian. Who are we referring to? John Candy, Mike Myers, Jim Carrey, Eugene Levy, Dan Ackroyd, Catherine O'Hara, Seth Rogan, Russell Peters, and Michael Cera (to name a few). That's a lot of LOLs. Speaking of Eugene Levy and Catherine O'Hara, we fell in love with them even more after a round-table interview for their hit CBC show, Schitt's Creek. 
9. We Have Better Summer Road Trip Options
Canada has three million lakes – that's more than any other country in the world – get out and see some. Need some inspiration? We got you. While you're at it, you may want to check out these Great Canadian hiking trails.
10. Our Fast Chicken is Better
Seriously, who doesn't love Swiss Chalet? It's made even better when delivered to your door or stumbled upon along Canadian highways during road trips. We're kind of craving a quarter chicken meal right now…
11. We Breathe Better Air
With the third best air quality in the world, Canadians breathe a little easier than Americans. The US averages 18 micrograms of particulate matter per cubic metre of air and we average only 13 micrograms. Inhale that!
12. Our Musicians are Just as Great and Famous
Now more so that ever, Canada pumps out some of the world's top musicians. This means names like Michael Buble, Drake, Feist, Deadmau5, Shania Twain, Metric, Carly Rae Jepsen, Diana Krall, Arcade Fire, Tegan and Sara, and Avril Lavigne. And let's not forget about the youth-defining Alanis Morissette. Fine, Nickelback and Justin Bieber as well. Not to mention, these six Canadian musicians are on the verge of exploding in a major way.
13. Our Maternity Leave is Long Enough to Make Us Want Kids

In Canada, women can take a year for maternity leave, whereas the American woman gets 12 weeks unpaid. Anyone who's pushed out something the size of a watermelon, has become reduced to a sleepless feeding source, and has kissed her immediate party days away deserves more than three damn months off. Just make sure you do these 11 things before any little ones enter the equation.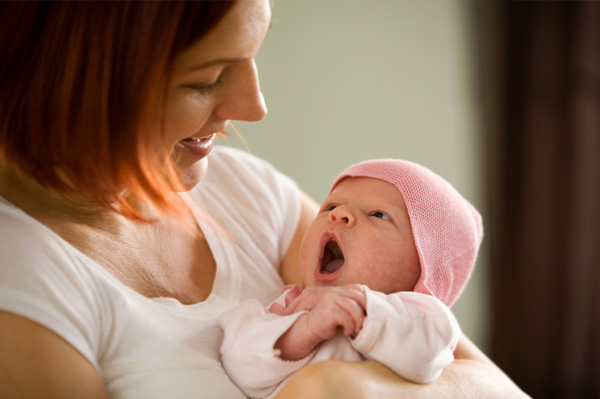 14. Our Astronauts are Cooler
Our astronauts are a little more social than their American counterparts. Our very own Chris Hadfield has become a household name worldwide thanks to his ability to engage over a million people over social media (more than any other astronaut).
15. We're Happier
Canadians are more satisfied with their lives. According to the Better Life Index, we enjoy a higher level of life satisfaction, scoring a 7.4/10, while the US scores a 7/10. What's this 'America Dream' you speak of?
16. Our Thanksgiving has Better Timing
Our Thanksgiving is better because it's more spread out from the December holiday season, so we don't have to choose between the two when making travel plans to visit the family. Of course, that also means that our massive turkey feasts are more spread out, allowing for more recovery time. Plus, pumpkin pie just makes more sense in the fall.
17. We Invented Poutine
Few things are as satisfying as a fully loaded, steaming hot poutine. And it's 100 per cent Canadian. A poutine from one of the country's ever-growing gourmet poutine places is made all the better when topped with Canadian bacon (as opposed to "Canadian-style bacon" in the US).
18. Our Bodies are Better
Despite all the poutine, this summer we're more bathing suit-ready than our friends in the US. Not that this is anything to be elated about, but in Canada, 1 in 4 adults are obese (or one quarter), while 1 in 3 (or one-third) of American adults are obese.
19. Our Healthcare Makes Being Sick Better
It's pretty straightforward: Canada's healthcare is better than that of the US because it's free and fully accessible for every taxpayer. We also know how to get the biggest bang for our buck, with a system known to do more for less. While the US spends 16 per cent of its GDP on healthcare, Canada only spends 10 per cent (yet we still have lower infant mortality rate and higher life expectancy).
20. We're Better at Hockey
Remember when the Canadian Men defeated the American team at the Vancouver 2010 Olympic Games? Us too. That, of course, was in addition to the other nine Olympic gold medals achieved by the Canadian Men's Hockey Team, including Sochi 2014. The ladies also kill it on our own turf and when they cross the Atlantic, with their own gold medal win (against the US) at Sochi. Oh, and maybe you've heard of Wayne Gretzky and Sidney Crosby?
21. Our Film Festival is Better
Each September, Hollywood hits Toronto for the coveted Toronto International Film Festival (TIFF). TIFF is recognized as the most important film festival after Cannes and is a launching pad for cinema. A TIFF Gala Presentation is often a precursor to an Oscar nomination. At least, it was for Wild's Laura Dern, who we chatted with last TIFF.
22. Our Drinking Age Makes More Sense
In the US, you could have two young children and still not be legally old enough to consume alcohol. You're also able to fight (and potentially die) for your country and vote before you're allowed to legally buy a beer. That law must have been made when everyone was hungover…or still drunk.
23. We're Never Disappointed with our Iced Tea Order
Few things ruin a refreshing gulp of iced tea on a patio than realizing that you're in the US and that all iced tea isn't automatically sweetened like it is in Canada. The packs of sugar brought over by the waiter just don't cut it.
24. We're Gay-Friendlier
While last week's landmark decision to legalize gay marriage in every state was a massively progressive step in the right direction, we realized that a long time ago. In 2013, when asked whether they accept homosexuality, 80 per cent of Canadians said yes, while only 60 per cent of Americans said yes. We can only hope that these figures have risen (for us, too).
25. We Take Better Strolls through the Neighbourhood
That's because we're safer don't have to keep looking over our shoulder. According to the OECD Better Living Survey, Canadians report the lowest rate of assaults of any country.
26. We're Better Travelled
Despite our mountains, lakes, and abundant coastline, Canadians apparently have more of a desire to explore the world than our American neighbours. While 56 per cent of Canadians have a valid passport, only 37 per cent of Americans do. So, basically, we're more enriched in the school of life.
Need we say more? The next time one of your American friends mocks your "eh" or "sorry" you can fire back with ample material. Did we mention that we also invented the 'Hawaiian' pizza?
Happy Canada Day!
[ad_bb2]