As if you hadn't noticed – it's June.
Which means we've officially entered the 12 week stretch this great country of ours likes to call summer. So if you're not getting sand between your toes every sunny day you can find, you're doing it wrong.
Welcome to 35 of the best beaches in Canada. And welcome to no longer having an excuse to stay out of the water.
[ad_bb1]
NWT
Grosbeak Lake
We're not sure why you're looking for a beach in a terriotory that begins with the word North, but here's one for you anyway…
YUKON
Kluane Lake
If you like your beach to come with a side of northern mountain caribou, this is where you want to hit the sand.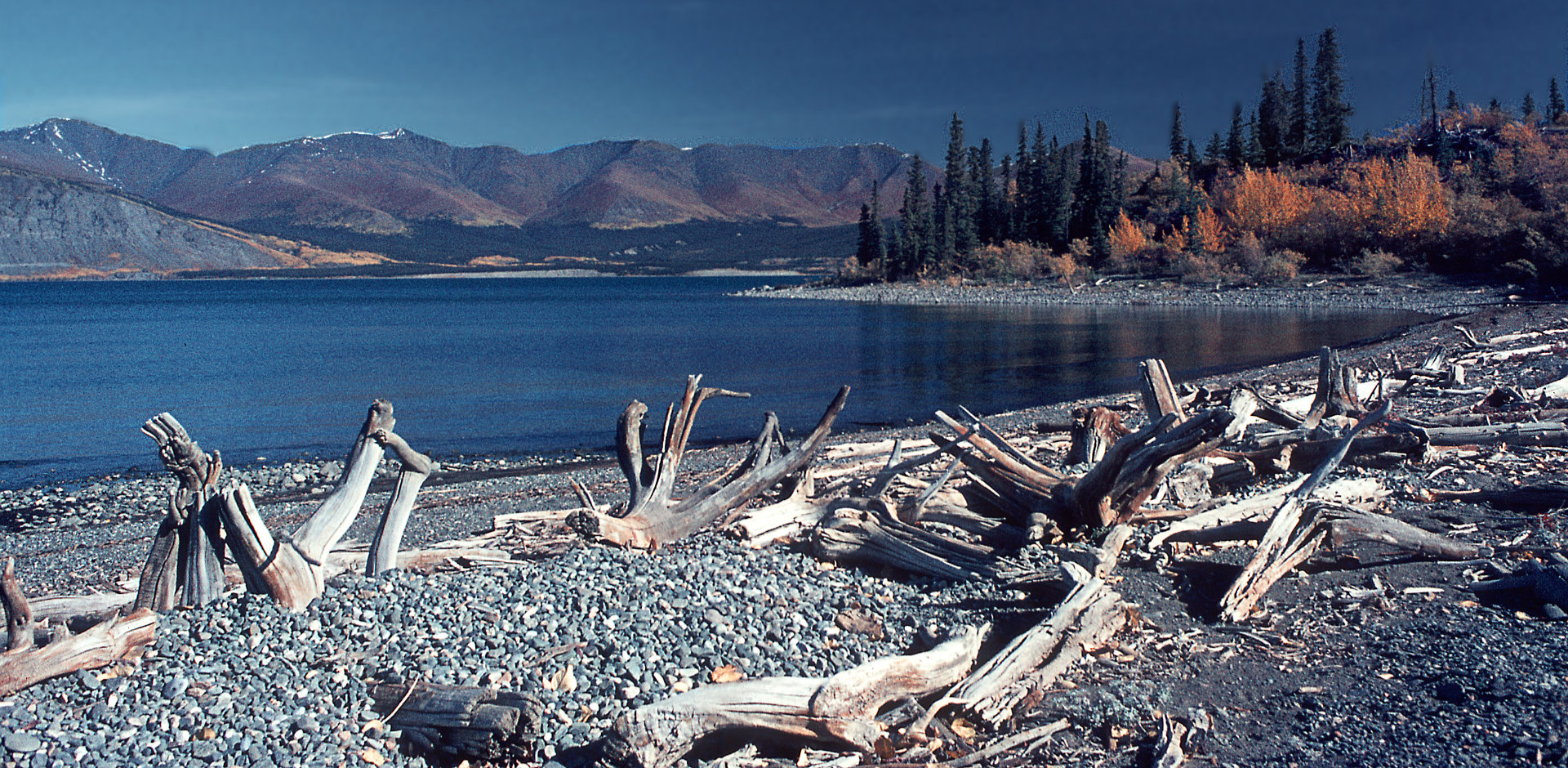 Bennett Beach
Thanks to the Klondike rush, Bennett was one of the busiest lakes/beaches in the world…in 1897.
[ad_bb1]
BRITISH COLUMBIA
Kitsilano Beach, Vancouver
'Kits' is where all the kids go.
Long Beach (Tofino), Vancouver Island
If you're going to surf, this is the place.
Bonanza Beach, Haida Gwaii
Or this place, of course.
Rathtrevor Beach, Parksville
Family beach and camping option at its best.
Tribune Bay Beach, Hornby Island
Just look at the picture. And dream.
ALBERTA
Lesser Slave Lake
If you're in Northern AB, this is your go-to option.
Sylvan Lake
The perfect pit-stop between Calgary and Edmonton.
Patricia Lake, Jasper
This place is straight-up magical.
[ad_bb1]
SASKATCHEWAN
Paradise Beach
Clothing. Optional.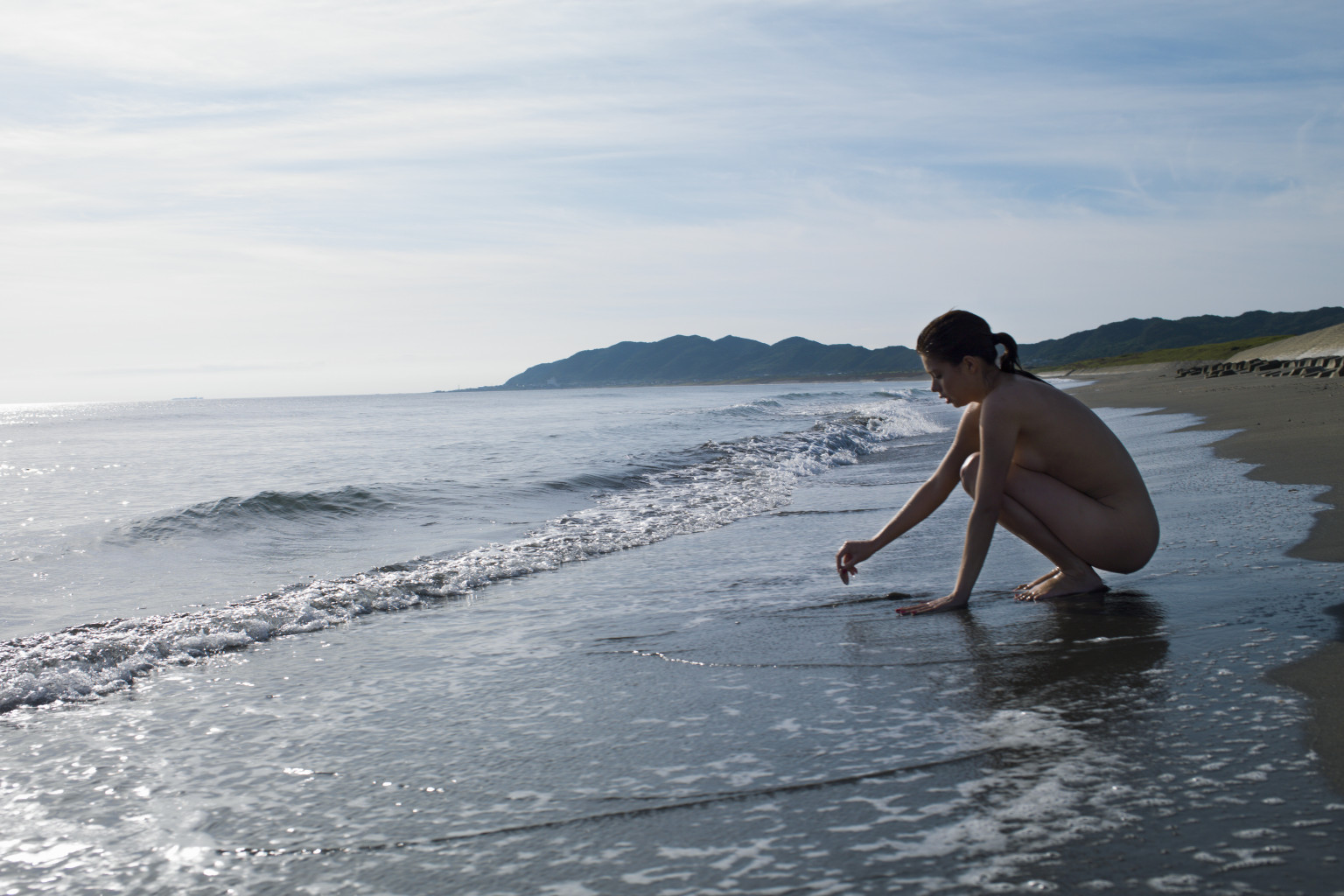 Manitou Beach, Little Manitou Lake
Take a detour between Saskatoon and Regina to experience this gem. 
MANITOBA
Grand Beach
The great Prairie Sea in all its glory.
ONTARIO
Wasaga Beach
Just the longest freshwater beach IN THE WORLD.
Sandbanks, Prince Edward County
Sleeping in these dunes is one of the best summer decisions you can make.
Sauble Beach, Lake Huron
It claims to be the #1 Fresh Water Beach in Canada. You'd better go find out.
Grand Bend, Ontario
Among other things, one of the best sunsets you'll find in the entire country.
QUEBEC
Havre-Aubert Beach (Sandy Hook), Iles de la Madeleine
This might be one of the most beautiful places in Canada (that you've never heard of).
Parc Jean-Drapeau Beach, Montreal
Only five Minutes from downtown – if you can't take the city heat, hit the beach.
Plage Valleyfield, Salaberry-de-Valleyfield
Rentable kayaks and paddleboats make this a great family option.
Oka Beach, Lac des Deux Montagnes
Every activity you could imagine.
Beach Club de Pointe-Calumet
+18 option anyone?
[ad_bb1]
NEW BRUNSWICK
Parlee Beach, Shediac
This is where you'll find the warmest salt water in Canada.
Hopewell Rocks, The Rocks Provincial Park
You can literally walk on the ocean floor here.
Kelly's Beach, Kouchibouguac National Park
Tidal rivers and shifting sand dunes are just a few of the highlights.
NOVA SCOTIA
Lawrencetown Beach
A popular place to watch the waves roll into Nova Scotia.
Queensland Beach
An amazing and HUGE sandy beach, with hiking trails all around.

Ingonish Beach
A Cape Breton gem.
Martinique Beach
Surf's up in Nova Scotia.
P.E.I.
Cavendish Beach
It's extremely popular for a reason. Go and find out why.
Singing Sands Beach, Basin Head Provincial Park
If you want to know why it's named 'Singing Sands', you'd better go for a stroll.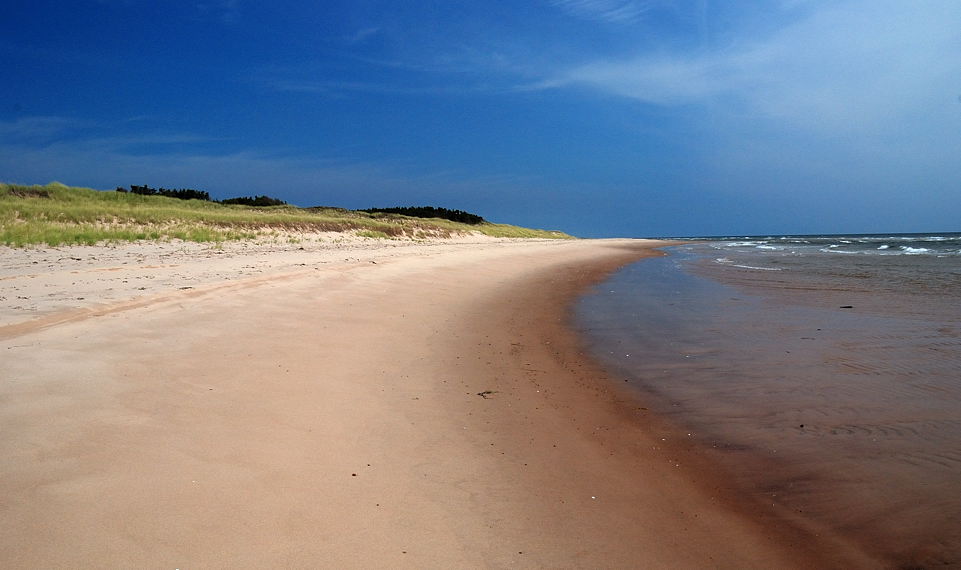 NEWFOUNDLAND & LABRADOR
Sandbanks Provincial Park, Burgeo
Just make sure you mind the nesting endangered Piping Plover.
Lumsden North Beach, Windmill Bight Park
Go ahead and take a Gander at the incredible sandy expanses.
Sandy Cove Beach
The definition of getting away from it all.

[ad_bb2]