So you're thinking about moving to Toronto, are ya? Well, all signs point to "wise decision."
Just this year Toronto was ranked the best overall city in the world and the fourth "most livable" by The Economist, the number one most livable city in the world by Metropolis Magazine, and the hottest luxury real estate market in the world by Christie's International Real Estate.
Oh, and Vogue Magazine also thinks we have the second coolest neighbourhood on the planet.
But while rankings are nice, there's a lot more you should know before you come to light it up in The Big Smoke. Here are just a few of the important ones…
[ad_bb1]
1. If you're racist, it's probably not going to work out.
With about half the city's population born outside of Canada, Toronto is widely regarded as one of the most multicultural cities in the world. It might be pretty far south for Canada, but it's not that kinda south.
2. You don't "need" to know French.
It's our official second language and all, but unless you're in Grade 8, you'll rarely ever use it in this city. Unless you're making fun of French people. Then a good accent will come in handy.
3. A lot of people live downtown.
It's not like most cities where "downtown" kicks the bucket at 9pm because 80% of the population lives near a deserted Olive Garden; a ton of people actually live in the thick of things and as a result, the core rarely feels dead. That being said…
4. Buying a house here will cost you ONE BILLION DOLLARS
Ok, it's not a billion, but it's a lot. The average price of a detached house in the City of Toronto is hovering around $1.05 million. Even one of the narrowest houses in the city, with 1,000 square feet split over six levels, is going for $750K.
5. It's really, really safe here… but don't be an idiot about it.
The fourth biggest city in North America, it's also one of the safest in the world, so you don't need to be worried about walking around downtown at night. But there are definitely certain areas that you do not want to visit, so be aware of those. And you'll want to lock your bike up. That situation is sort of a pain.
6. There are more Starbucks than people.
Just this month, Toronto opened its four millionth Starbucks next to the broom closet of a conference room in a hospital. Seriously, they're everywhere. Picking up your favourite latte will not be an issue.
7. Last call is 2am, usually pints are around $6.25, a glass of wine around $11, and cocktails around $13.
Oh, and as of today, you still cannot buy any kind of alcohol at grocery stores, though a few select large chain locations have pop-up wine shops a few steps past the grocery check-out.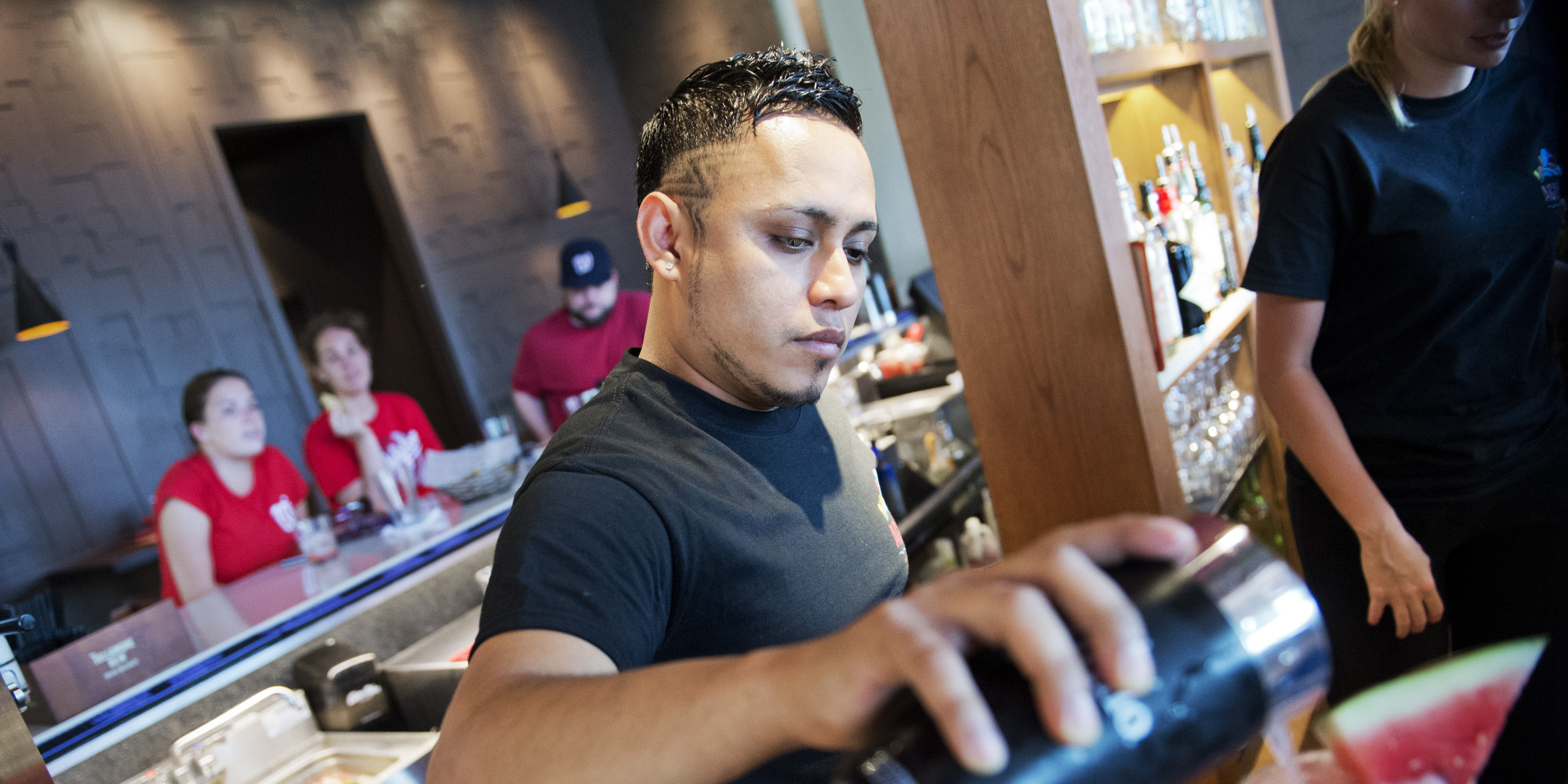 8. The restaurant/food situation is INCREDIBLE.
Like, food from anywhere you can imagine, made by people actually from that place. There are over six thousand restaurants in this city. It's a legit foodie fantasy.
9. If you know where to go, it's not terribly expensive.
Most places aren't going to be "cheap" but if you take some time to snoop around a bit, the quality for the price is very reasonable for a big city.
10. As far as tipping goes, 18% is the new 15%.
Ya, it just keeps creeping up. Which means 20% is also standard for 'great job'.
11. It's VERY dog-friendly.
You will sometimes get ticketed if your pooch is going leash-commando in certain parks, and the odd apartment/rental space will have a no-dog policy, but on the whole most people, places, and areas are mutt-lovers and the K-9 community is a strong one.
12. As far as access to fun/cool stuff goes, being West is better than being East.
Probably won't be like that for toooooo much longer, but as of now, West is best.
13. The cyclists will piss you right off.
Despite what their behaviour and their over-the-shoulder monologues might suggest, don't let them fool you; they do not belong to a union that owns all the roads, and cars can in fact kill them.
14. If you drive a car, be prepared to sell your organs to pay for parking tickets
The parking cops are worse than the mosquitos.
15. Despite what people will tell you, public transportation is pretty good.
Seriously, it's good. The traffic is bad, that's true. But while the public transit system isn't winning any awards any time soon, it covers 1200km of road, track, and tunnel and it's pretty effective for the city. Yes, if you end up living 20 minutes/20km+ outside the core, it will be a pain in your ass (like most cities), and yes, it gets crowded because there are millions of people who work downtown (like all big cities). But overall, it gets you around pretty well and at $141.50 (or $3/ride), a monthly pass is reasonably priced.
16. There are A LOT of good looking people here.
It's pretty awesome.
17. There are A LOT of douchey people here.
It's pretty annoying.
18. Yes, we have a cold winter; yes, sometimes it lasts kinda long; yes, it can be annoying; and yes, we sell warm jackets and waterproof boots and have lots of electricity so it's really not a huge deal unless you're just generally whiny about stuff.
We get all four seasons, and we get all of them in textbook form. Honestly, with the right mindset, it's quite an enjoyable spread that allows you to dive into a full spectrum of sports and activities. And the summers in this city? Oh man. So much going on, it'll make your head spin. And…
19. We have a great beach situation.
A huge long cycling/rollerblading/whatever trail, miles of sunbathing, tons of volleyball courts, and access to all the creepy ice cream trucks you could ever want. Also, take the ferry across to Ward's Island, head around to the north end, and you'll find great little beach there too. We also have a great nude beach, for all you YOLOers out there.       
20. A lot of people from other Canadian cities hate us.
It is as weird as it sounds but you get used to it. Honestly, we can't figure it out but we think it has something to do with the city's convenient proximity to the centre of the universe.
[ad_bb2]