Not every Hollywood actor is born a star.
For many actors, it's taken years of perseverance and hard work to break into the biz and get where they are today.
These are the actors that deserve recognition because they never gave up, especially when they didn't land a part or took every background roll available just to pay their dues.
These actors are the true success stories because their fame didn't happen overnight. They worked hard and fought their way-up the ranks until they made a name for themselves.
So, if you're still questioning whether you can achieve great things after your 30s, keep reading to see all the huge stars who hit it big later on in life.
[ad_bb1]
Jon Hamm
Hamm wasn't always the smooth-talking ad-man Don Draper. He spent years acting in minor roles and nearly quit acting all together before he turned 30. But instead of giving up he kept taking crappy parts and when he turned 36 he finally landed his iconic role on Mad Men.
Jane Lynch
Before Lynch became internationally recognized as the ball-busting gym teacher Sue Sylvester on Glee, she spent years bouncing around through Hollywood working small roles for film and television. She was 40 when she landed her big role and has since gone on to win an Emmy.
Samuel L. Jackson
Like many aspiring Hollywood hopefuls, Jackson spent years working minor roles. He didn't become a household name until he was 46 when he landed his first iconic role on Pulp Fiction — a role director Quentin Tarantino wrote specifically with Jackson in mind.
Jessica Chastain
Chastain has blamed her early career struggles on her fiery red hair. But instead of letting her differences hold her back, she continued to audition and finally landed her breakout role in 2011's The Help, when she was 34. She has since gone on to land another Oscar-nominated role in Zero Dark Thirty and star in other films alongside Matt Damon and Brad Pitt.
Jeremy Renner
Despite having acted since the '90s, the world wouldn't recognize Renner's name until he landed his first major role (when he was 37) in 2008's The Hurt Locker. He then went on to land the role as Hawkeye in 2012's $1.5 billion hit The Avengers.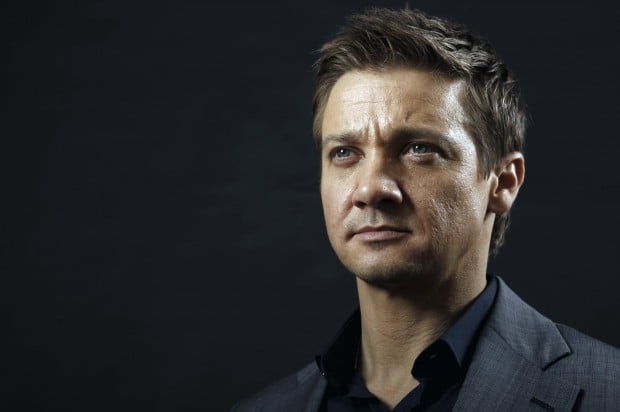 Kristin Wiig
Wiig's incredible sense of humour wasn't truly recognized until she was 32 and landed a spot on Saturday Night Live. But luckily the world paid attention to her and she's now easily one of the funniest women in Hollywood.
Mellisa McArthy
Fans of Gilmore Girls would recognize McArthy for her quirky character Sookie. But she didn't make it big until she broke into film and landed a role on Bridesmaids when she was 40. She has since gone on to star in countless blockbuster hits like The Boss, Spy, Identity Theft, and The Heat.
Harrison Ford
Ford spent years taking small roles while working as a carpenter. But luckily Geroge Lucas saw Ford woodworking at a studio he was holding auditions at for a little space film you might recognize called Star Wars. Lucas had Ford audition for Han Solo and that's when everything changed for Ford. Talk about being in the right place at the right time.
Connie Britton
Britton was 39 when she was cast in Friday Night Lights, but up until then she had spent years working recurring roles on The West Wing, 24, and Spin City. She currently stars as country music star Rayna James on Nashville. Steve Carell
This comedic genius wasn't truly recognized for his hilarious wit until he was 39 and landed his first role as Evan Baxter in Bruce Almighty. He has since gone on to star on The 40-Year-Old Virgin, Little Miss Sunshine, The Office, Crazy Stupid Love, and Foxcatcher to name a few.
[ad_bb2]