Sometimes it's just not worth the hassle to find plane tickets for a weekend getaway.
And let's be honest, the thought of going through security alone sounds tiresome enough.
Now that summer is coming along, we've sourced the best road trips to take that are far enough for a recharge but still within the borders of beautiful B.C.
OKANAGAN
The four-hour drive through the Coquihalla will take you through just about every type of terrain B.C. has to offer, leading you to one of the province's special gems that comes alive during the hot summer months. Sitting next to the sprawling Okanagan Lake, you'll find extensive wine orchards and vineyards – making it one of the most relaxing summer vacation spots available.
SUNSHINE COAST
Looking to unwind? Take to the sunshine coast via the winding road up the lush coastline peppered with ferries, tranquil islands and charming beachside communities. Both a majestic drive and the perfect opportunity to unplug from the city life, try working your way up the communities of Gibson all the way past Seychelle, or head to one of the many lush, beach-laden islands around the area such as Hornby or Galliano Island.
WHISTLER
Whistler is the perfect destination for a quick getaway that will satisfy the pickiest of travellers' needs with unparalleled access to the raw outdoors. The Sea-To-Sky Highway takes you through one of the most dramatic drives in B.C. Along the way, stop at a few lookout spots for a few scenic photo ops.
The world-class mountain resort town is not only an outdoor activity mecca that offers everything from mountain biking to rock climbing to white water rafting, but it also caters to those who prefer lounging as well. With various shopping options, thriving nightlife, and numerous haute cuisine restaurants, Whistler has something for everyone.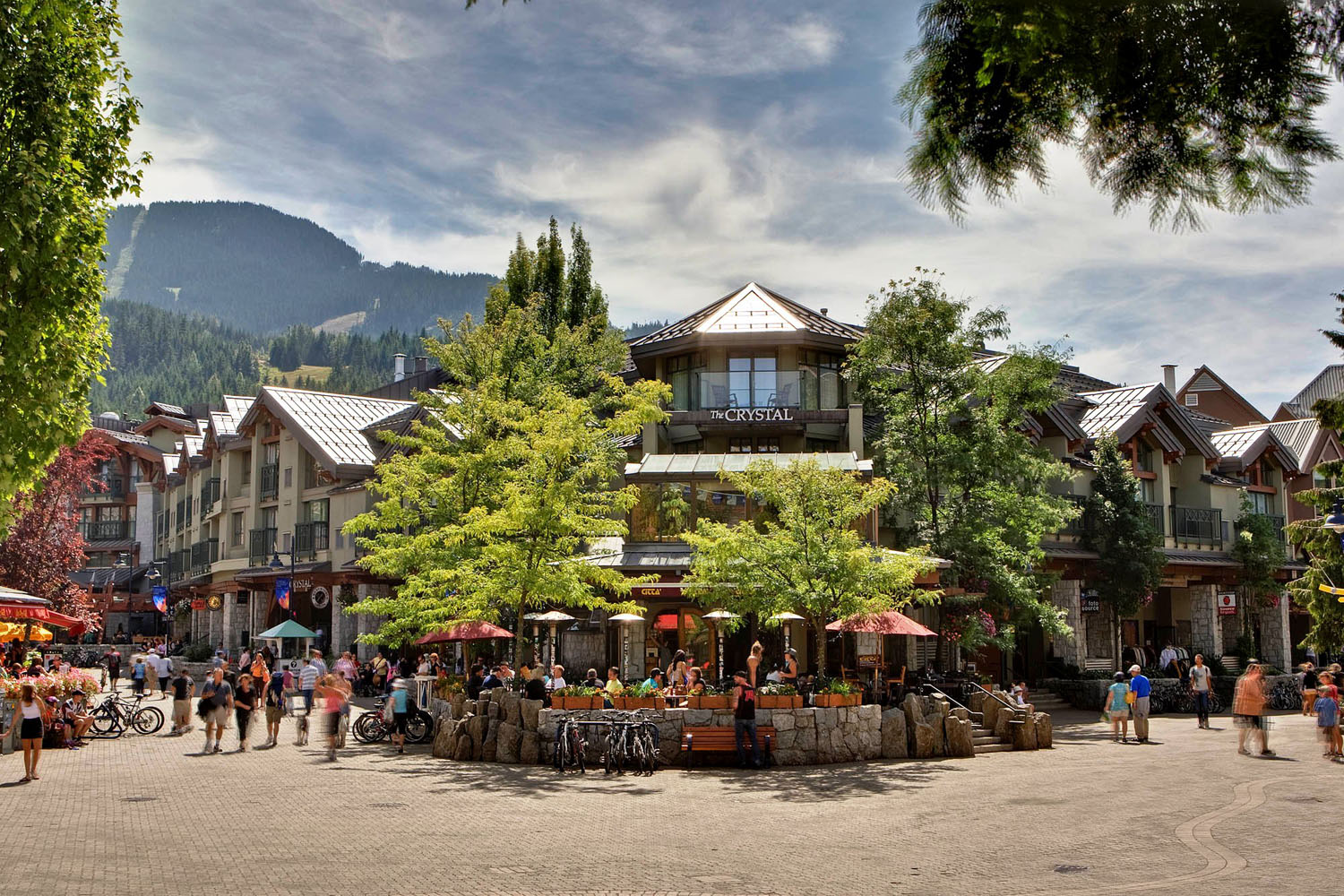 VICTORIA
Because you can drive onto the ferry, this is on the low-involvement side of the road trip scale. We advise you sit at the front and grab breakfast or lunch while you take in the beautiful scenery. Once you get to Victoria, check out downtown, which is situated right next to the water filled with plenty of walkable streets, great restaurants, shopping, and picturesque historic landmarks.