Now, this is a pretty big deal.
For the first time in nearly 100 years, Converse has redesigned its iconic Chuck Taylor All Star sneakers. That's right, the Chuck Taylor All Star II has arrived.
The idea is to appeal to a wider set of right-brained Converse-loving individuals who don't necessarily play sports. The shoes, in theory, are designed to be basketball shoes.
The irony is that – ourselves included – most of the people we know who live in Converse couldn't dribble a basketball to save their life.
"Since its debut in 1917, the Chuck Taylor All Star has become one of the world's most celebrated sneakers, with fans, artists and musicians adopting the brand as a badge of creativity and self-expression," said a statement from Converse. "The Chuck Taylor All Star II is designed to meet the demands of the creative lifestyle and is built for the next generation of self-expression."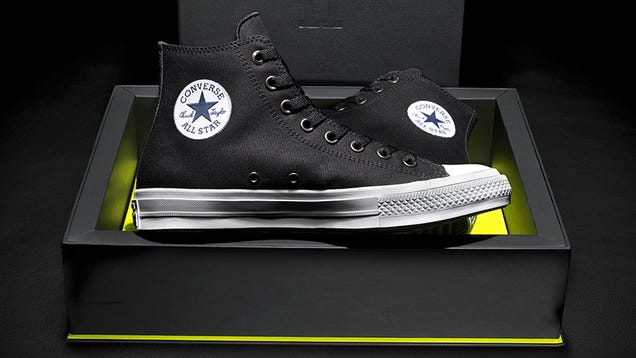 Most of the iconic shoe's defining features – like the rubber toecap, the All Star ankle patch, and the white rubber strip – have all been retained.
So, what's the difference?
A Nike Lunarlon sole liner has been added (Converse is owned by Nike), as has a strip of padding along the collar of the shoe. The tongue has also been given a non-slip finish. Perhaps the best part – for those of us who like to rock our Chucks sans socks, at least – is a perforated artificial micro-suede upper liner to stop feet from getting too hot and sweaty.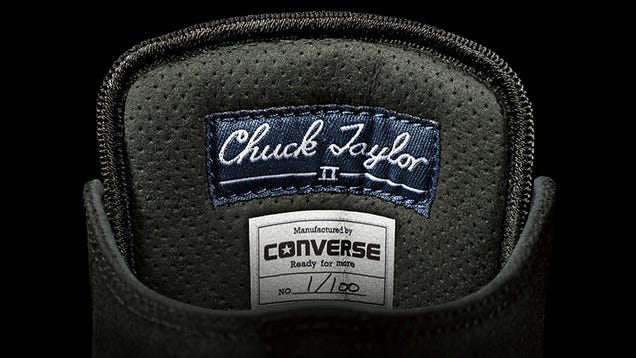 The sole is also slightly higher than on the traditional Chucks.
The new design is available come tomorrow (July 28) in both the classic high-top style and a low-cut version, and is available in black, red, blue, and white.
All Images courtesy of Converse.
[ad_bb1]