What better time to tap into your retro side than in the carefree days of summer?
We don't have to tell you that vinyl is back in a major way. But for you get too excited by the piles of records you'll obviously need something to play them on.
Here are our top picks to do just that…
Toc Record Player
Israel-based designer Roy Harpaz has created a new vertical design for a record player that combines modern aesthetics and retro function. The egg-shaped design plays the record vertically, and users are able to skip tracks via a remote. The design even allows you to play all those old, warped albums from your parents' basement. Unfortunately, it's still in its prototype phase.
Lenco L-90
The Lenco L-90 turntable offers a fusion of old and new, with a sleek design that retains some of its retro roots thanks to its wooden casing and walnut-wood finishing. The player is equipped with a USB to PC connection for converting vinyl records, and features a diamond needle for an optimal sound experience.
Electrohome 3-in-1 Vintage Classic Turntable
If you want to take the retro route, you may want to opt for the Electrohome 3-in-1 Vintage Classic Turntable. Made with real wood, the system features AM/FM Radio, CD, AUX input for cell phones, and a full-size record player.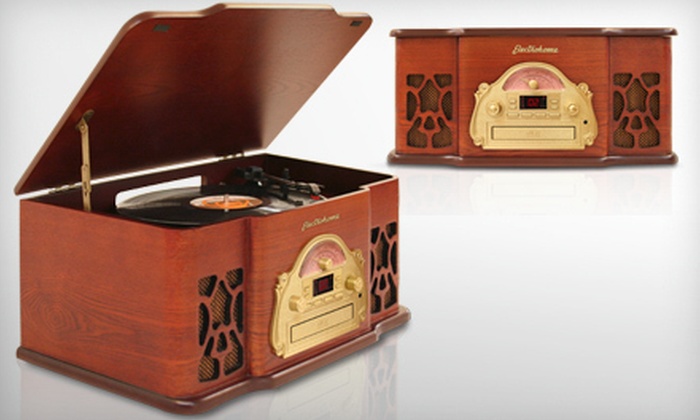 Crosley X UO Cruiser Briefcase Portable Vinyl Record Player
The Crosley X UO Cruiser record player has summertime written all over it. Available in an assortment of colours, this cheap yet very cheerful vintage-inspired turntable comes inside of a faux leather briefcase for easy transport to the park, cottage, or beach. The record player comes complete with a headphone jack, RCA audio out, and full-range speakers.
AT-LP120
If you're in the market for something a little more modern, the AT-LP120 is a reliable and affordable option for casual, home use. It's sleek and simple, with vinyl to MP3 conversion capability. It looks a lot like the pricy, higher-end models, but is way easier on the wallet.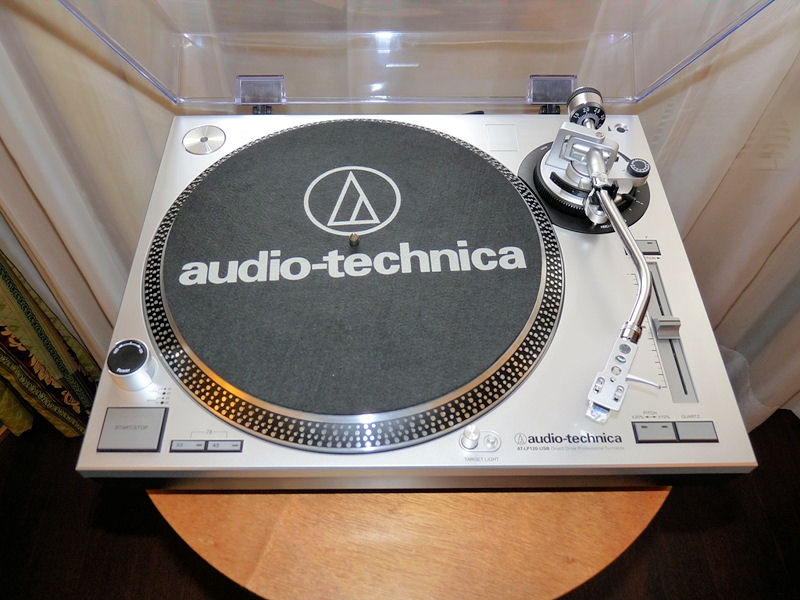 EAT Forte S
If abundance is your thing, you may want splurge on the larger-than-life Eat Forte S. This player has a 36cm platter that even partially floats on magnets to reduce vibrations. The Forte S is the more compact version of the Forte Reference model, which is widely hailed as one of the best turntables in the word. The EAT Forte S is available in a piano-black gloss or Makassar Ebony wood finish.