Most selfie-lovers have the same issue.
When you want to take a full-length selfie in the mirror, the phone in your hand really takes away from the shot.
Soon, this will be an issue of the past.
Smart Ltd.'s Selfie Mirror is the world's first smart mirror that captures you (and your outfit) in all of your glory, with a built-in camera, professional lighting (seriously), and hi-fi sound system.
Measured at 27 by 47 inches, the mirror is lined with 2,000 lumens of LED lights. It is complete with a special app built-in for professional, studio quality pictures, which allows you to choose a number of frames and instantly shares the photo to Instagram, Facebook or Twitter. Taking it a step further, HD video can be uploaded to YouTube in seconds, making it a godsend for vloggers everywhere.
Finally, it includes a smart home control feature, consisting of a two-way video surveillance camera, motion sensors, and even emotional sensors. Proving to be more than just a mirror for the selfie-obsessed, the smart mirror acts like a digital hub to control other features in your home, from your lights to the doorbell.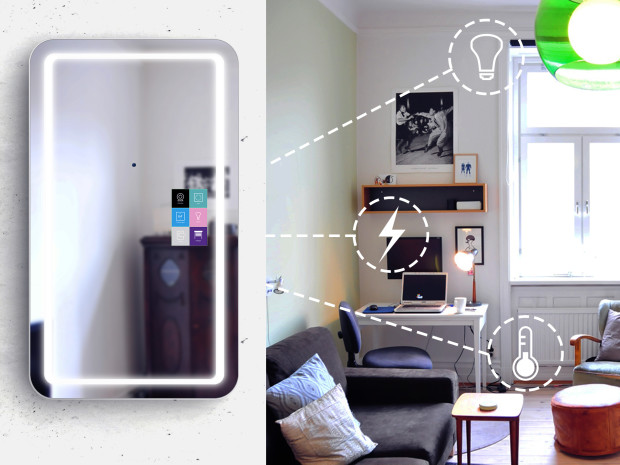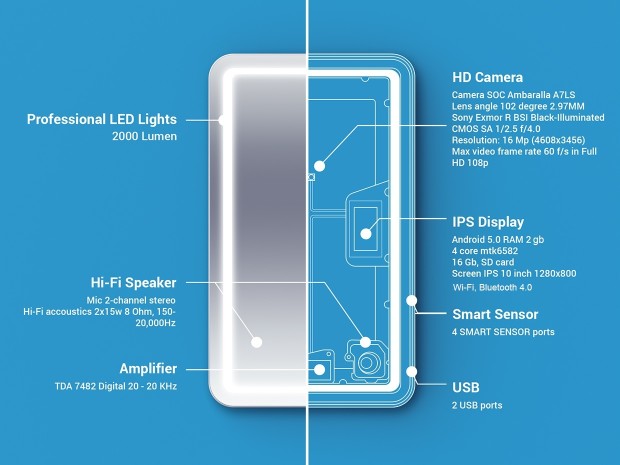 The mirror isn't just for twenty-something selfie queens; a business version of the mirror is available on the built-in app, offering immediate access to apps like Google Maps, Skype, and Uber.
The mirror is valued at $250 USD, and $200 for a smaller one. It's available for pre-order on trycelery.com.
Sadly, it's still in its crowdfunding stages, so it won't be ready for the selfie-lover on your holiday list. In fact, it may never be ready; with only nine days left in the Indiegogo campaign, the selfie mirror has reached just 21 per cent of its $50,000 goal.
Maybe there really isn't as much love for our selfies as our newsfeed would suggest?
[ad_bb1]