Canadians love to travel. Fact.
But a lot of us forget that right underneath our feet we have the second largest landmass in the world and on it are some of the most beautiful, exciting places imaginable.
So next time you're planning a vacation, we suggest you think local.
'Cause these are 25 places in Canada you have to see before the time comes for you to take "the big trip" into the sky…
[ad_bb1]
1. Mount Logan – Yukon
There isn't another place in Canada where you can get higher. We mean altitude, obviously. It's also the second highest peak in North America. But even if you don't want to try climbing it, it's amazing enough just to look at.
2. Churchill – Manitoba
Churchill is one of the few places on earth where you can come face to face with wild polar bears – just don't poke them. Known as the Polar Bear Capital of the World, this is one experience you'll definitely want to capitalize on.
3. Osoyoos – British Columbia
With a motto like "Canada's Warmest Welcome," how can you not visit? Not only is this stretch of the Okanagan Valley warm and beautiful, it's also one of the country's major wine-producing regions. Winecaytion anyone?
4. Columbia Ice Fields / Glacier Skywalk – Alberta
As if the ice fields and Jasper National Park weren't stunning enough, they went ahead this year and built a Skywalk. The glass walkway sticks out 35 meters from a cliff on Icefields Parkway and hangs – get ready for it – 280 meters above Sunwapta Canyon. That's almost as high as the glass floor in the CN Tower… except you're surrounded by mountains. Get on this.
5. Gros Morne National Park – Newfoundland & Labrador
At this east coast national park, the second biggest in Atlantic Canada, you'll get some of the best photo ops in the world. It was also designated a UNESCO World Heritage Site in 1987, so, yeah – it's kind of a big deal.
6. Calgary During The Stampede – Alberta
Cowboys, cowgirls, cattle, boots, and beer. For 10 days every July, Calgary puts on its white hat and welcomes the world to the "greatest outdoor show on earth." This is one party (and competitive tournament) you have to saddle up for at least once in your lifetime.
7. Tofino – British Columbia
This is one of the best places in the country for both winding up and winding down. The surf, the sunsets, the spas, and the seafood are all top notch. There isn't a whole lot here, but what is here is perfect.
8. The Grotto – Ontario
Located in Bruce Peninsula National Park, this grotto will make even Hugh Hefner blush. If you like hiking, 70-foot cliff jumps, or swimming in shockingly bright, crystal clear water, this is one spot you need to dive into.
9. The Royal Canadian Mint – Manitoba
Every single Canadian circulation coin is produced here – that's billions each year. It's a huge, beautiful facility and it's not far from the heart of Winnipeg, so you can kill two loonies with one stone. They also let you lift a 99.99% pure gold bar that's worth over $600,000. Just don't get any crazy ideas…
10. Mount Washington – British Columbia
It has beautiful scenery, great skiing and snowboarding, and it's also the only home to the Vancouver Island Marmot, one of the planet's most endangered mammals. If you go in the summer, they also have some of the best hiking and bike trails in the country.
11. Cypress Hills – Saskatchewan
No, this isn't how the hip hop group got their name, but it's still a pretty amazing stretch of land. It has one of the highest points in the country (you thought they only had the Prairies) and if you like a raw outdoorsy experience, you can hit one of the 450 campsites – more than their population – at the nearby town of Elkwater.
12. Whistler During The World Ski & Snowboard Festival – British Columbia
It's one of the coolest villages in the world and if you go in April you can be part of the largest annual gathering of winter sports, music, art, and culture in North America. Just make sure you bring your A-Game. As their motto goes, "Party in April. Sleep in May."
13. Eagle Plains – Yukon Territory
You have to see the Northern Lights. This is the place to do it. End of story.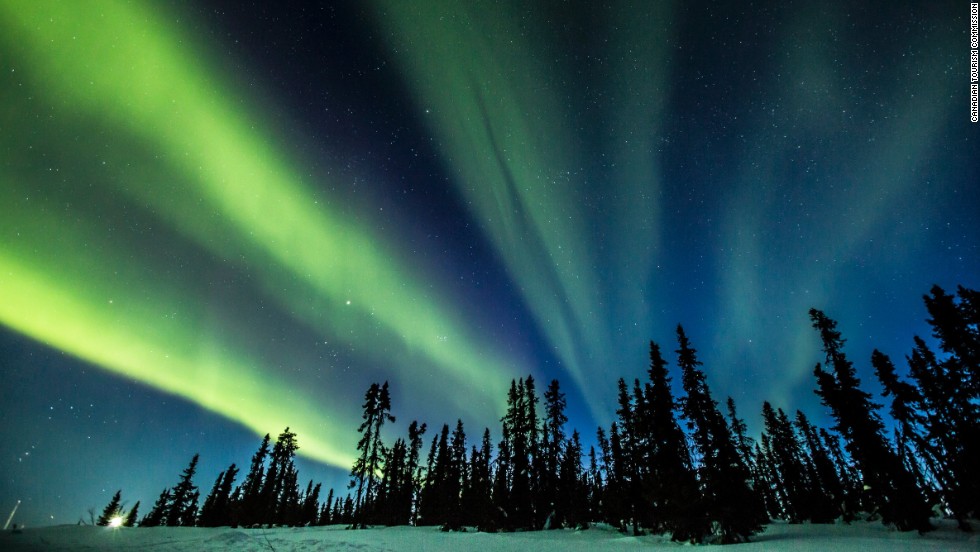 14. Montmorency Falls – Quebec
About 12km from the heart of Old Quebec City is the country's highest waterfall. Yup, it's about 100 feet higher than Niagara Falls. There's a suspension bridge over the crest and several staircases for multiple views around the falls. Next time you're in Old Quebec (which should be soon), make sure you check it out.
15. Charlottetown – Prince Edward Island
PEI's capital might be small, but it's beautiful and there's a lot more to do than you'd think. Stay at one of their gorgeous old inns, check out Peake's Wharf, and if you're up for it, even party in their vibrant, downtown core. Oh, and definitely eat their lobster – calling it "fresh" doesn't even do it justice.
16. Capilano Suspension Bridge – British Columbia
If you have a fear of heights, this will either cure you or kill you. We genuinely hope it's the former. 140 meters long and 70 meters above the river, this is one stroll through the forest you'll never forget.
17. Percé Rock – Quebec
When was the last time you saw anything 375 million years old? And apparently, people estimate that within 400 years, the rock will no longer be visible. Better move quickly and get those selfies in while you can.
18. Toronto During TIFF – Ontario
Toronto is truly at its finest during its renowned International Film Festival. Between the stars, the atmosphere, the events and the extended last call at about 50 bars and restaurants (4am), if you get a chance to spend a week in Toronto, try to make it this one.
19. Peggy's Cove – Nova Scotia
We're pretty sure that whoever invented the word "picturesque" was looking at Peggy's Point Lighthouse when they came up with it. Photos here are a big bucket-list must. And once again, definitely get some lobster.
20. Banff/Lake Louise – Alberta
Lakes, mountains, and some of the best ski resorts in the world – if you love the outdoors, this place is pretty much heaven.
21. Algonquin Park – Ontario
Ontario's first provincial park and definitely its finest. For wildlife, camping, canoeing, and just getting in touch with nature, it doesn't get much better. Everyone should have at least one Algonquin campfire in their lifetime.
22. Montreal During Grand Prix – Quebec
Not that we need to sell anyone on Montreal, but during Grand Prix, it's a whole new level of awesome. Between Crescent and St-Laurent alone, it's a blast of an event, but the international vibe that comes over the whole city is like nothing else.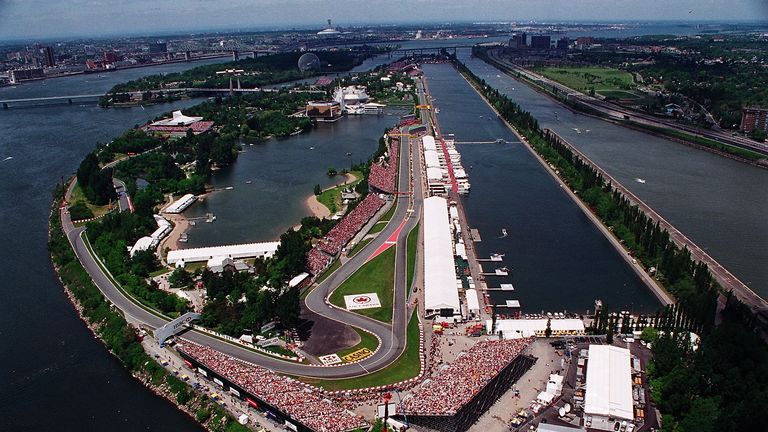 23. Sleeping Giant – Ontario
In 2007, CBC's The National and Sounds Like Canada asked their respective viewers and listeners to vote for and choose the Seven Wonders of Canada. Guess what got voted number 1? Yup, ahead of Niagara Falls, the Northern Lights, and The Rockies. Thunder Bay, represent.
24. Waterton Lakes National Park – Alberta
The scenery is unreal and if you're feeling adventurous, you can easily pop over the border to Montana – in a kayak (NBD). It's the only park in the world to receive all three designations of UNESCO World Heritage Site, International Peace Park, and Biosphere Reserve. That means you can see wildlife that includes bison, bears, cougars, and wolves. Don't believe us? Check out these photos from the remote cameras they've attached to trees throughout the park.
25. Avalon Region – Newfoundland & Labrador
Not only will you get one of the planet's best views of icebergs, but in your lifetime you need to have a morning where you go to Cape Spear Lighthouse (just outside of St. John's) and be the first person in North America to see the sun. Yup, this is literally where Canada starts. And exactly where our list ends.
[ad_bb2]