We all have a checklist when we move to a new city – whether it's great nightlife, a cool art scene or, um, top-notch pizza.
Apartment searching site Abodo recently asked 2,000 millennials born between 1982 and 1998 what desired qualities they looked for in a city. Though plenty were unsurprising – affordable rent and a thriving job market – other priorities were unexpected.
Quality pizza and walkability ranked above top-rated schools and quality transportation – which must mean we'd walk pretty far for a great slice.
Here is the list of what millennials want in their perfect city and how Toronto stacks up against the criteria…
A thriving job market
We wouldn't say it's easy to find a job in the current climate – but Toronto does have a number of thriving industries like media and finance that you just wouldn't find anywhere else in the country. Though it didn't make Canada's top ten places to find work, it's still a millennial playground with tech start-ups popping up all the time.
Affordable rent
It's better than Vancouver and it's certainly no New York city – but it still ain't cheap. Like most big smokes, the closer you get to the downtown core the less you'll have left in your bank account.
Affordable home prices
People have been predicting the housing bubble burst for years now, but prices aren't showing signs of coming down any time soon. Many millennials will be renting for the foreseeable future or moving out of the downtown core to buy a home.
Parks or hiking trails
From a gentle stroll in converse to a brisk walk in your Nikes, all the way through to a full on hiking boot trek around the GTA, Toronto has you covered for trails. Enjoy a pleasant stroll in High Park, along the Scarborough Bluffs, or huff and puff your way along the 13.8-km Don River Trail.
Local (non-chain) restaurants 
Recognised by Vogue and the rest of the world as a gourmet mecca, Torontonians are blessed with a ton of great options for those on a budget or for diners looking to splurge.
Quality Pizza 
It's no Edmonton, but Toronto is extremely blessed when it comes to a wealth of delicious 'za we have to snack on. With Pizza Libretto and Pizzeria Via Mercanti to name but two, we're in safe (greasy) hands.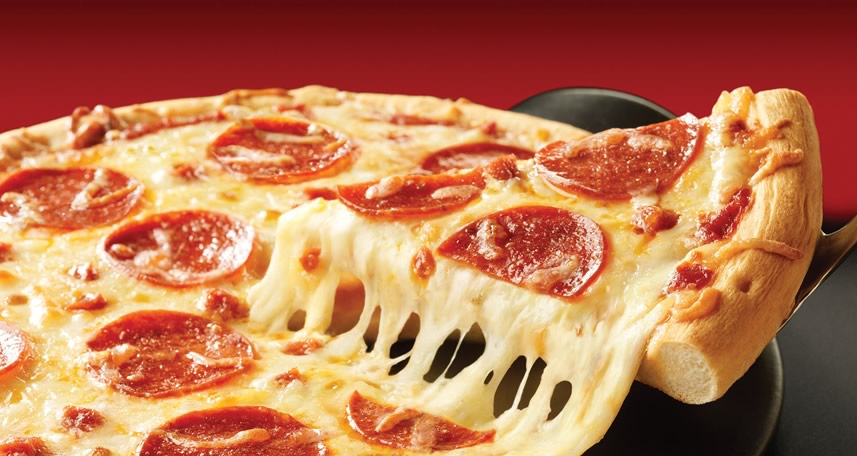 Top rated public schools 
Canada's education system is a national point of pride and Toronto is no different, frequently scoring high on of schools rankings.

Movie theatres 
From Cineplex to independent operations like the Rainbow Cinema and Magic Lantern Theatres, there's a screen to suit every guest.
Walkability 
Toronto is pretty pedestrian-friendly, and although our cold winters may not be a great incentive to pound the pavement, the PATH is a great way to get about on foot all year round.
A revitalized downtown 
The face of Toronto is constantly changing and every day a new building or project is going up in the city. The popular TORONTO sign was made a permanent fixture and the New York Times recently praised the city for its rejuvenation of Regent Park.
LGBTQ-friendly attitude
Toronto has one of the largest pride festivals in the world, which takes place in the Church/Wellesley district every year. On June 1 Canada launched its first-ever Pride Month, which will culminate in a Pride Parade that features PM Justin Trudeau.
Ethnic food
It's pretty well established that Toronto is not only the most multicultural city in the world, but also a haven for foodies looking to sample great grub from all over the planet. So it's a definite 10/10 for this criteria.
Access to a green or farmers' market 
Farmers' markets in Toronto aren't exactly overflowing, and many of them only run during the work week. But 9-5ers can catch the Withrow Market every Saturday morning or the Trinity Bellwoods offering, which runs on Tuesdays until 7 pm.
Concert or music venues
While there are some beautiful old music venues around the city like Massey Hall, Toronto has plenty of spaces to host the big stars when they come to town in the ACC and the Rogers Centre.
Quality public transportation 
As anyone who has waited 30 minutes for a Queen streetcar will tell you, the TTC definitely has room for improvement (though perhaps with more expletives). Plus, the late start to subway service on Sundays is inconvenient if you work. Not exactly a source of city-wide pride.
A mall or town centre 
Love it or loathe it, the Eaton Centre has you covered for pretty much all your shopping needs. And Hudson's Bay fills in any gaps if you want to keep things Canadian. Hit up Queen West for all your boutique needs.
Local coffee shops 
Coffee is more of a religion than a "nice to have" for most millennials – and while it may not have the café culture of Montreal, Toronto does has a smattering of great local java pit stops. There are still a few too many Tim Hortons and Second Cups for our liking.
Affordable clothing stores
There's plenty of bargain shopping to be had in Toronto. From the Kind Exchange stores across town to the strip of great thrift and vintage boutiques along Bloor (near Lansdowne), there are plenty of reduced clothing options.
A nearby beach, lake or river
Torontonians are lucky enough to be sitting on Lake Ontario, and Ward's Island is just a short ferry away from downtown if you ever need to feel some midweek sand between your toes. Check out all these other amazing nearby escapes in and around the city.
A local college or university 
With Humber, Ryerson, and the prestigious University of Toronto (which made it into the top 25 institutions in the world) all on our doorstep, it couldn't be easier to go back to school in any number of disciplines.
[ad_bb2]