Aside from the fame, fortune and endless perks, being a celebrity also offers a powerful and influential platform to raise awareness for important causes.
From mental health to environmental issues, some of Hollywood's most recognizable faces have become the loudest voices when it comes to raising awareness for causes that matter. One of those causes involves animal rights.
These 7 celebrities have made a major difference in the life of an animal and to promote animal rights.
Pamela Anderson
One of the most vocal celebs in the promotion of animal rights is a fellow Canadian. Pamela Anderson, of course, has been an honorary director of animal rights group PETA for years. Last year, Anderson – a native of Vancouver Island – added her voice to the growing list of those opposing the B.C. wolf cull. In an open letter to Premier Christy Clark, Anderson called for a better solution to the issue. And it's a pretty big one: 2015 figures released by the province indicate that 84 wolves were shot to death from helicopters between January 15 and April, the first year of a five-year plan to cull wolves.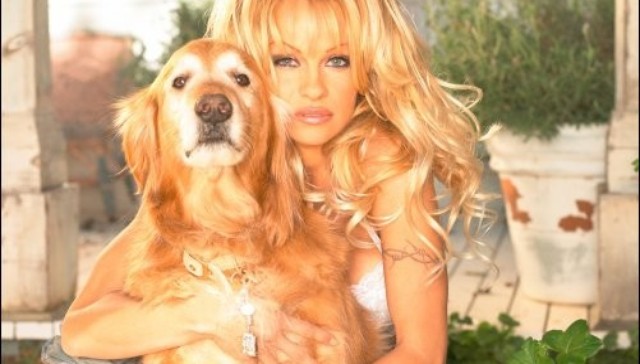 Jon Stewart
After his retirement from TV, Jon Stewart became an important advocate for animals in need. He and his wife Tracey even transformed their sprawling New Jersey property into a farm sanctuary. Most recently, Stewart adopted an abandoned 20-year-old horse than was shot 100 times with paintballs. In March, the horse was found in grave condition in Lancaster County after being abused by a former owner who has since been brought to justice. She was emaciated, blind in one eye, and in severe pain. That's where Stewart and his wife stepped in to give the horse a second chance at life (and a very good one, nonetheless).
Anne Hathaway
The reason Anne Hathaway looks so great could be attributed to her love for animals: the actress is a vegan. One of her biggest statements of the cause was her wedding, as she was the first to throw a notable all-vegan celebrity wedding with a menu that included things like truffle macaroni and cheese and veggie burgers. Naturally, you will never find Hathaway rocking an animal product – even if she is in character. She is a huge supporter of vegan fashion and accessories, like those found at Freedom of Animals.
Simon Cowell
Some may be surprised to know that "tough guy" Simon Cowell as a soft spot for animals. The former American Idol judge joins a slew of other celebrities as a model for PETA. He is vocal in speaking out against those who neglect their animals in a variety of capacities – including leaving them in hot cars. He also speaks out against the fur trade, on adopting vs. purchasing pets, and has also pledged to help fight for captive dolphins.
Kristen Bell
Aside from her goofy relationship with Dax Sheppard and her honesty surrounding mental health issues, there's another reason to love Kristen Bell. The actress is a known supporter and advocate of animal rights. She recently told People magazine that her pets were "just kids I didn't birth" and has dedicated herself to helping homeless pets in America's shelters find safe and loving homes.
Howard Stern
Some may be surprised to know that the bold and often crass Howard Stern has a huge heart for animals. He and his wife Beth are advocates of fostering and adopting cats and have fostered over 50 of them throughout the years. His wife has headed up the North Shore Animal Rescue League for almost two decades. Stern even promotes cat adoption on his website and has become a vegetarian in recent years.
Charlize Theron
Charlize Theron is a vocal supporter of animal rights and her love for furry creatures – the actress grew up surrounded by them at her farm in South Africa. She is currently a mom to four rescue dogs. Theron is a strong supporter of animal rights issues and has taken a strong stance against the fur trade. She has compared wearing fur to "wearing your dog." The actress even posed on the cover of Animal Fair.
[ad_bb1]