What could have been an adorable picture ended up being a case of old-fashioned racism.
Gerod Roth snapped a shot of himself and his coworker's three-year-old son Cayden without her permission (which is never okay) and uploaded the image to Facebook. He even made it his profile picture.
As it turns out, apparently, the fact that little Cayden was black was too much for Roth's "friends" to handle – it didn't take long for numerous racist jokes and comments to appear alongside the image. Here are just a few: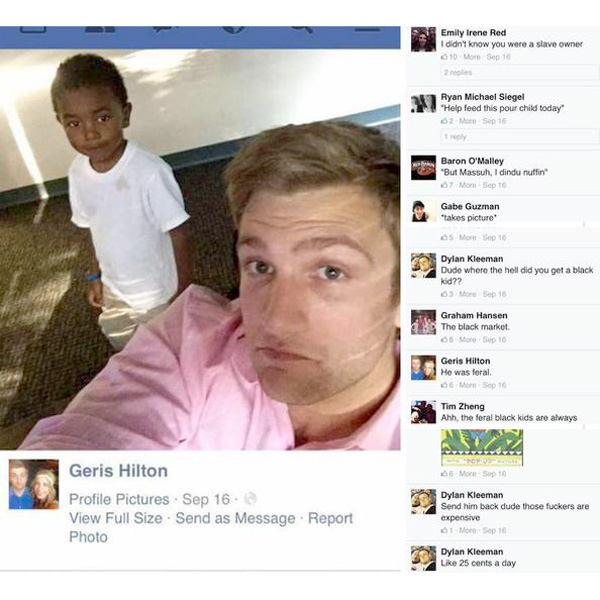 "I didn't know you were a slave owner."
"Dude where the hell did you get a black kid??"
"Kunta Kinte."
"But Massuh, I dindu nuffin."
Yes, sadly, we're serious.
Proving he's the product of the company he keeps (even in the social media world), Roth replied to the thread with "He was feral."
Classy stuff.
Because the Internet is a real live thing (something that clearly slipped Roth's mind), it didn't take long for Cayden's mom, Sydney Shelton, to take notice of the picture and the accompanying comments.
Instead of lashing out, she took the opportunity to share afew pictures of her adorable, smiling little boy on social media, along with a moving post telling the world exactly who he is. It was accompanied by the hashtag #hisnameiscayden.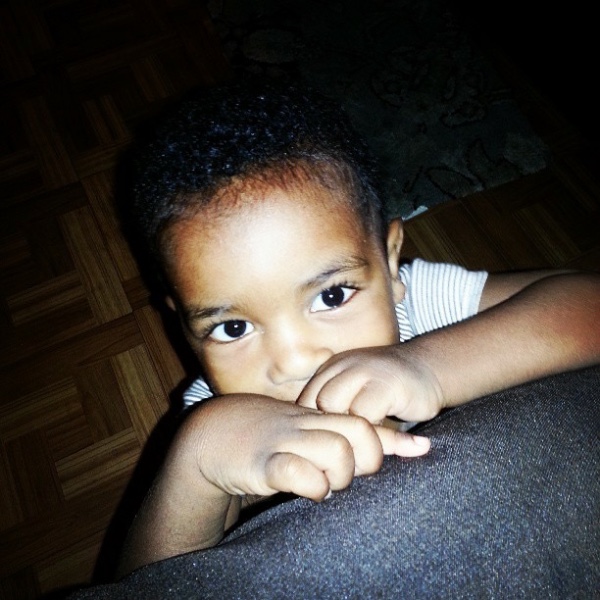 Not surprisingly, it also didn't take long for the rest of the socialmedia world to joinin the dialogue, using the hashtag to show support of Sydney and Cayden and to draw attention to the fact that blatant, bigoted racism does still exist.
But good people still exist too; a Phoenix woman was so moved by Cayden's story that she launched a GoFundMe campaign to raise money for Cayden's college fund.
As for Roth – who is also claiming to be a victim in all this – he as been fired from the marketing firm that employed him (really, he worked at a marketing firm?). If you're going to be an idiot and document it on social media, the whole world is naturally going to shame you.
[ad_bb1]