In the era of billion dollar companies launched from dorm rooms, TV shows have shed light on the shift from loyal lifetime employee to brave entrepreneur as the measuring stick for professional achievement.
Both Dragons Den and Shark Tank give people insight to some of the roadblocks and realities that entrepreneurs trying to go from zero to hero must deal with and overcome.
While they started with a focus on wealthy entrepreneurs investing in underdogs to help them attain expedited growth, they've shifted to giving the "shark" or "dragon" not only an opportunity to invest in a prosperous company, but to reap a massive boost to their brand and celebrity.
These shows also allow the "sharks" and "dragons" to show off their vibrant personalities in heated business negotiations.
As you follow along with and get to know the panel of business experts, you start to wonder how these industry titans got their start and exactly where they stand now.
So we've done some digging and found the answers…
Shark Tank
This series follows aspiring entrepreneurs as they present their big plans to some of America's most successful titans in the "tank." These business sharks have an eye for business growth, as they've all successfully turned their former ideas into lucrative businesses. This show lives on giving people a glimmer of hope when trying to actualize the American dream.
Barbara Corcoran
By the time Barbara was 23, she had already worked 20 jobs and took a $1,000 investment from her boyfriend and turned it into a $5 billion real estate business.
Net worth: $80 million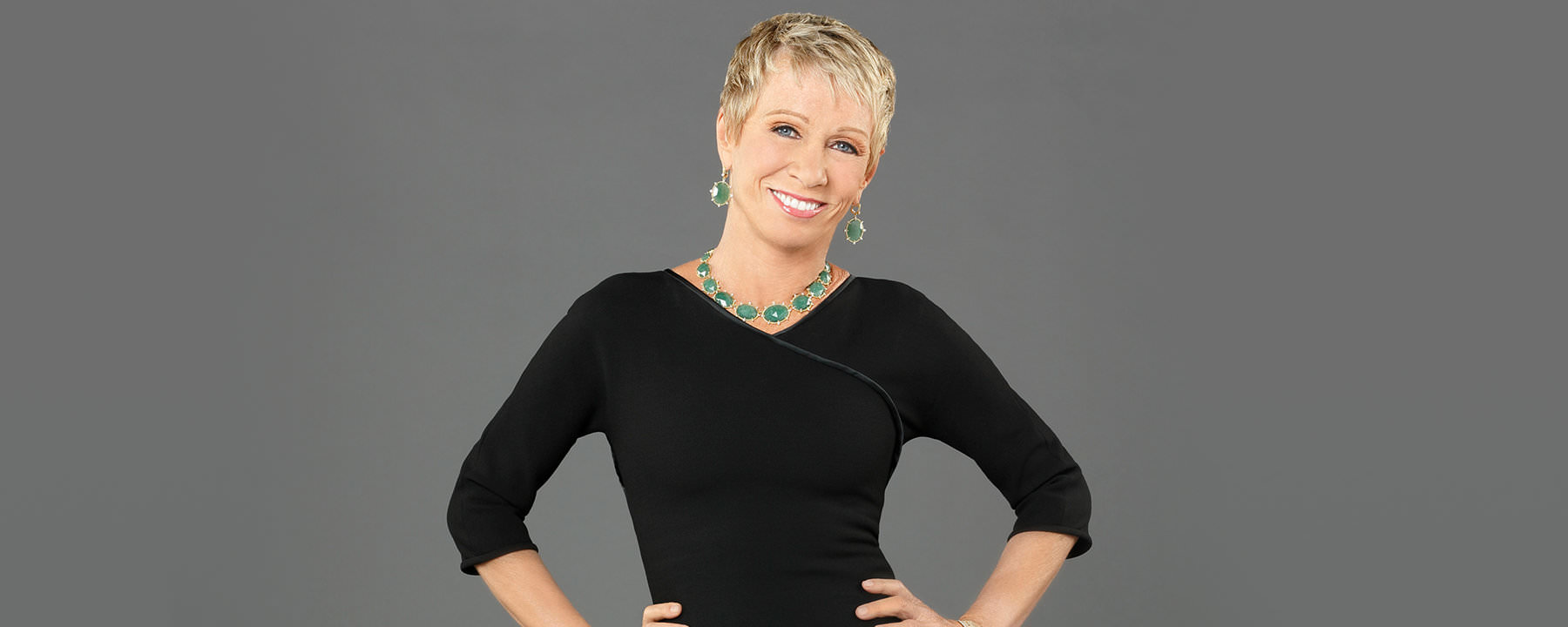 Mark Cuban
Mark entered the entrepreneurial world at 12 years old when he sold garbage bags door-to-door. Today, he is one of the most successful entrepreneurs and investors in the United States and has founded a number of lucrative businesses. He has also invested in a number of startups. He made headlines when he purchased the Dallas Mavericks in 2000 and completely improved the live game experience.
Net worth: $3 billion
Lori Greiner
Greiner is a successful jewellery designer and is one of the most notable inventors of retail products, having created more than 400 products and holding 108 patents in the U.S. and abroad for her kitchen, accessory, and organization products.
Net worth: $50 million
Daymond John
In 1992, Daymond sold $10 knock-off hats on New York street corners and realized that there was a business opportunity in urban clothing. Today he is an expert in urban fashion and sportswear and is the Founder, President, and CEO of FUBU.
Net-worth: $250 million
Kevin O'Leary
Kevin O'Leary is a successful entrepreneur, venture capitalist, and investor who earned his net worth as the founder of a software company known as SoftKey International, which he started with a $10,000 investment from his mother. While he may come across as opinionated and ruthless when it comes to turning down Shark Tank hopefuls, he prides himself in focusing on investments that make money and are environmentally friendly.
Net worth: $300 million
Robert Herjavec
In the early '90s, during the dot com craze, Herjavec realized that there was huge money to be made in technology. He soon developed BRAK systems, his first technology company, which is now worth a reported $100 million and later sold it to AT&T in 2000. Robert then helped negotiate the sale of another technology company to Nokia for $225 million. Today, he runs The Herjavec Group, a leading IT security and infrastructure integration firm.
Net worth: $200 million
Dragons' Den
Dragons' Den is the Canadian equivalent of Shark Tank and is led by some of Canada's most notable businessmen and women. Canadian entrepreneurial hopefuls bring their business propositions to the "dragons" with the hope that their plans will be interesting enough for one of the dragons to invest in.
Jim Treliving
Mr. Treliving is a Canadian franchise kingpin. The former RCMP officer has experience in franchising with Mr. Lube and Boston Pizza and has successfully opened more than 350 Boston Pizza restaurants. He also manages a portfolio of multi-million dollar sports and real-estate investments.
Net worth: $640 million
Michael Wekerle
Famous entrepreneur, merchant banker, investor and rockstar of the finance world, Wekerle brings a wealth of finance knowledge to the show. Wekerle has decades of experience, making his fortune by investing in a number of Canadian tech and media companies. Michael has a tremendous reputation in promoting the Canadian technology market and supporting the local community in Toronto. He was recently recognized for saving the longstanding El Mocabo from closing its doors.
Net worth: $100 million
Michele Romanow
This industry young gun is a successful entrepreneur and investor who has founded several companies. She is also the co-founder of Buytopia.ca, one of Canada's top daily deal sites. Forbes also chose Michele as the only Canadian to rank as one of the top 20 most disruptive "Millennials on a Mission."
Net worth:  Estimated $150 million.
Joe Mimran
A Canadian retail legend, Mimran has over 30 years of fashion and retail experience. He has founded and built brands that have helped shape the Canadian fashion industry, which include Joe Fresh, Club Monaco, Alfred Sung, Caban, and Kimberley Newport-Mimran and Pink Tartan with his wife
Net worth: $200 million
Manjit Minhas
At only 34, Manjit has a very impressive resume. She is the co-founder and co-owner of Minhas Breweries and Distillery, which her and her brother started when she was only 19. She brings years of experience in brand development, marketing, sales management and retail negotiations.
Net worth: She has been cited to be worth $200 million, while the total revenue of all her companies exceeds $155 million annually.
[ad_bb1]