More young people are jumping aboard the effort to eliminate ocean junk that's accumulated over the years.
Back in June, we told you about The Ocean Cleanup Project, the brainchild of a 20-year-old Dutchman who created a massive floating structure that has the capacity to remove 7,250,000 tonnes of plastic and garbage from the world's oceans in just five years.
Now, two Australians, Andrew Turton and Pete Ceglinski, have created the Seabin. Think of it as a cheap (but effective) alternative to the "trash boats." The floating garbage bin can gather plastic bottles, paper, oil, fuel, and detergent floating in the ocean 24/7.
"One of the goals is to make the Seabin from our own plastics to create another Seabin to capture more, it's a domino effect," say the creators. "The second goal is to create a world where we don't need the Seabin."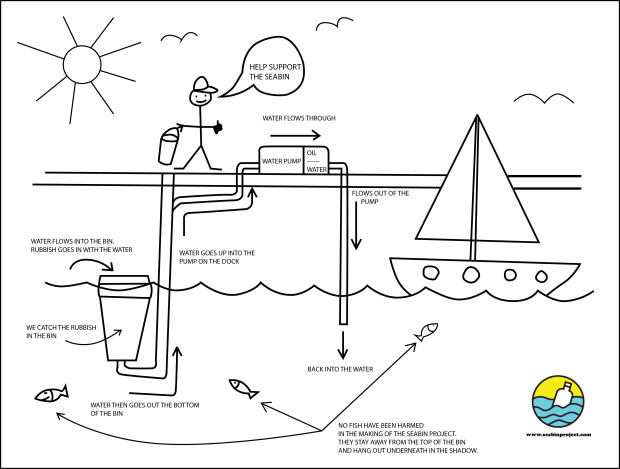 The pair makes everything in-house themselves and have a goal to begin shipping mid- to late-2016.
The first step, however, is ensuring a successful Indiegogo campaign. At the time of writing, the campaign had raised $117,909 USD of a $230,000 goal. There are only eight days left.
The hope is that owners of marinas, yachts, and ports will purchase the bins. So, if you know any (or have dreams of one day becoming an owner yourself), you may want to pay attention. If not, you still should.
[ad_bb1]