We often find ourselves writing about the astronomical price of existing within a shelter in Canada. Not only do we have the highest luxury housing prices in the world, we can barely afford to live under a roof in general.
Ten years from now, however, we may dream of these days.
The Huffington Post recently crunched some numbers to predict how much a home might cost in major Canadian cities a decade from now. If you were hoping for a pleasant start to your week, close this tab immediately and watch this video of a mini pig dancing to Rihanna's 'Work'.
Alright let's get to it: here are house and condo price projections for Toronto, Vancouver, Montreal and Calgary by 2025.
Toronto: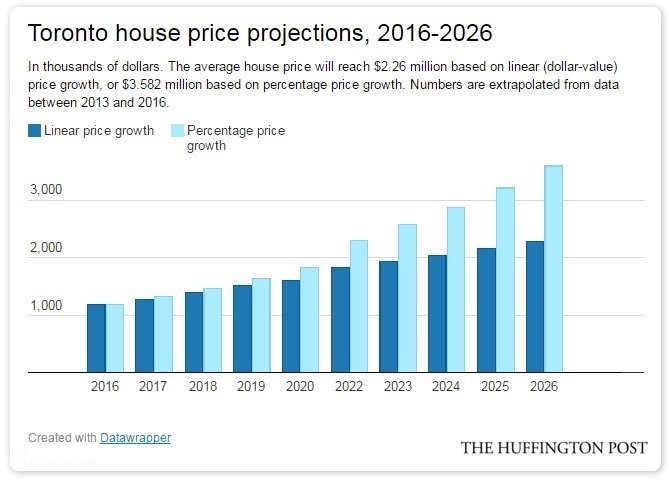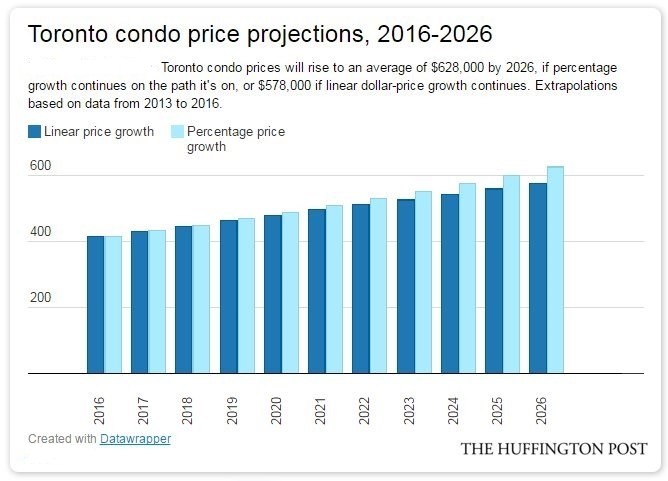 Vancouver: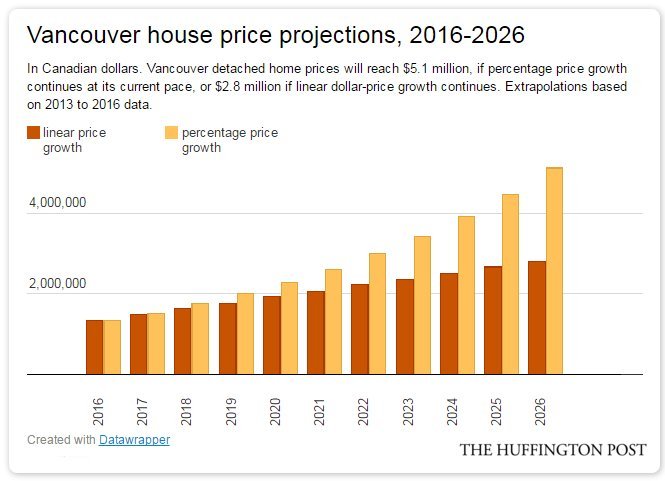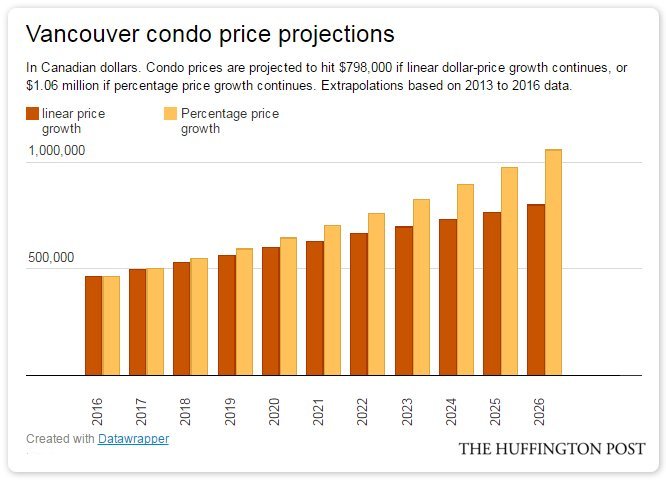 Montreal: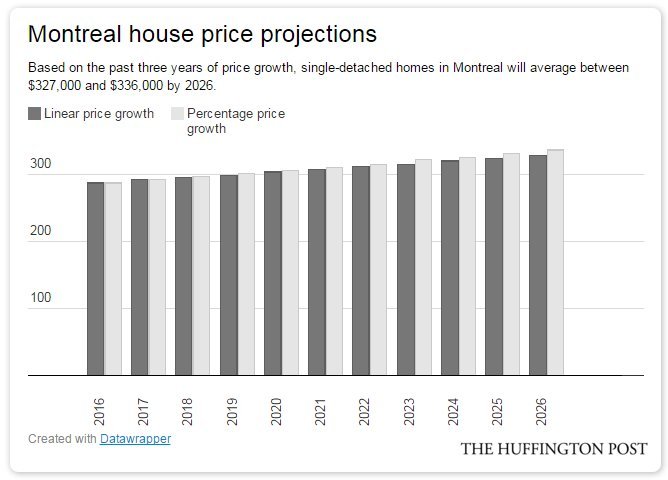 Calgary: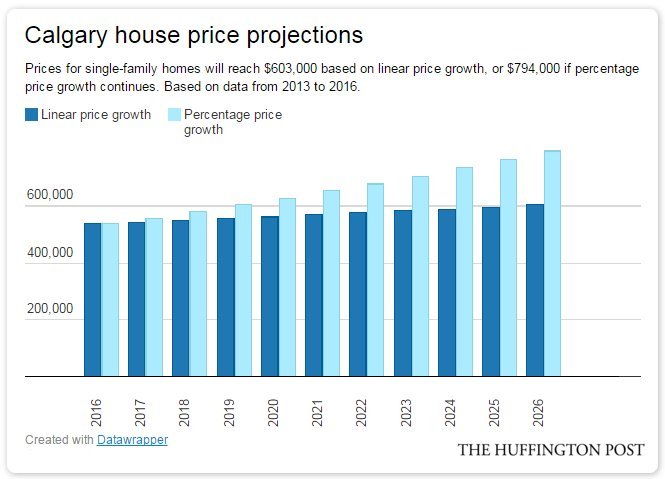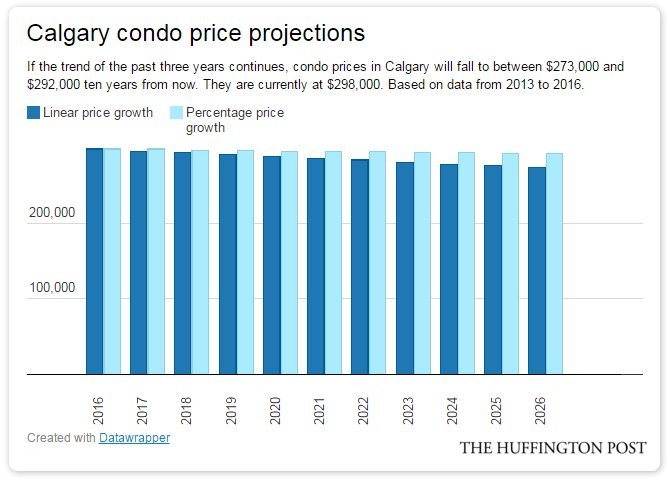 What's especially concerning is the cost of upgrading from a condo to a house, which will more than double in Vancouver and increase almost as sharply in Toronto between now and 2026: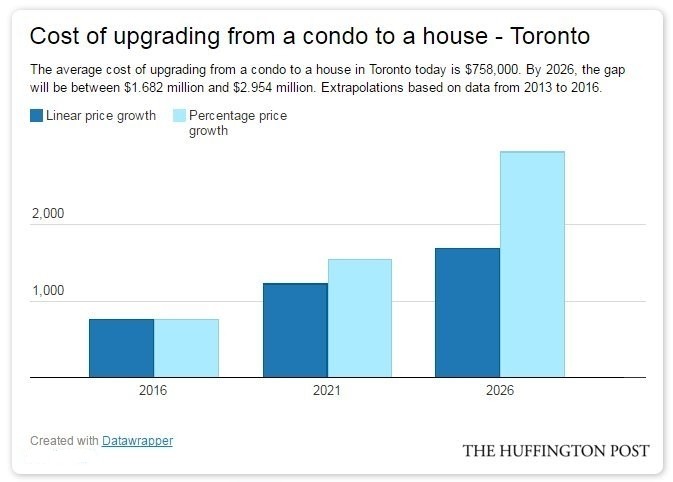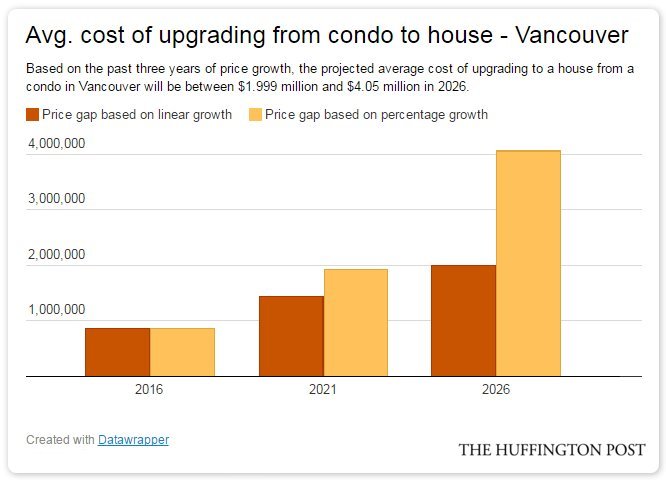 Even more concerning is how unregulated housing markets in Canada's largest cities will essentially price Canadians completely out of home ownership. In 10 years, we could rue the fact that we didn't invest in this bargain $2.4 million scrapyard home.
Not to wish upon a foreclosure disaster or anything, but a market correction of some sort would probably do some good before we're all forced to live like Lennie and George in Of Mice and Men.
[ad_bb1]