Yesterday marked the official start of the fifth and shortest season of the calendar year: Movember.
For those of you who've been living under a chin, Movember in an annual event that encourages men around the world to grow moustaches in the name of raising awareness and money for all things that are detrimental to men's health. Its moustache operandi is pretty straightforward: establish upper lip hair as a philanthropic natural billboard for donations to issues like prostate cancer, testicular cancer, poor mental health, and physical inactivity on Movember.com.
Its goal is to quite literally "change the face of men's health."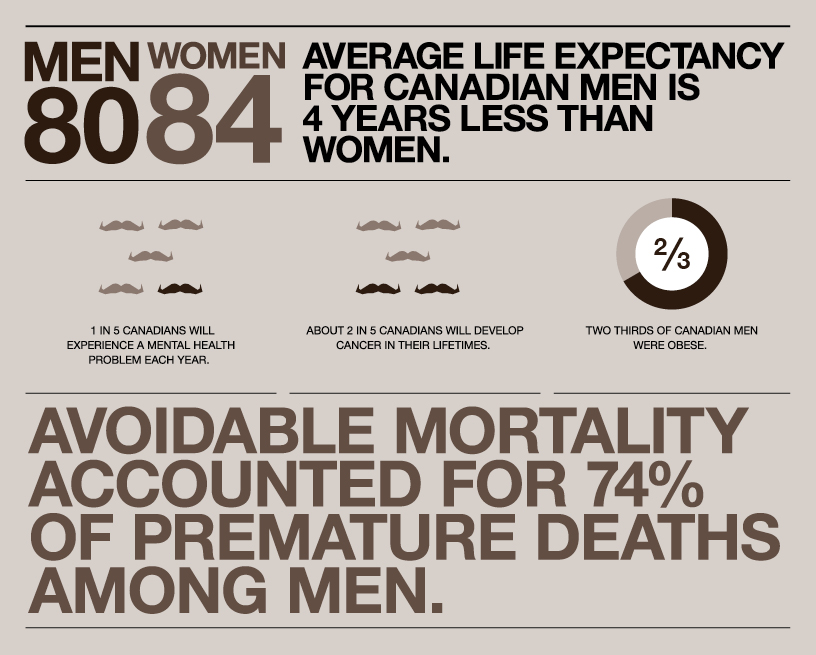 When you arrived at the office this morning to a trio of lads giggling about their new philtrum foliage like they just found dad's old Playboys in the attic, it's probably easy to assume Movember falls within that troubling realm of social movements that define the social media generation's engagement with charity and activism when – movements that are either too complex to deal with on the ground, like Kony 2012; unsustainably trendy like the Ice Bucket Challenge (though it did do a lot of good); or just dumb as hell with no correlation between action and cause, like using your breasts as a can holder.
Yet it is none of those things.
This year marks Movember's 11th as an officially recognized charity, which now boasts chapters in 21 countries. Its umbrella organization, the Movember Foundation, has raised almost $780 million since 2004 and the movement now draws almost one million participants a year (confirmed by number of donations, not moustaches). We're talking big business here, not a bunch of guys running around with envelopes collecting quarters as an excuse to spite their ladies with some new face furniture.
Earlier this year, the Movember Foundation was ranked 72nd among the top 500 NGOs in the world, an accomplishment we've played a large part in achieving. In 2010, several Montreal Canadiens players hit the ice donning their finest bristle batons as Movember shifted from grassroots to mainstream buzz. Since then, Canada consistently contributes the most money to Movember and one man, 36-year-old Joey Johannson of Winnipeg, has raised over $120,000 alone.
Let's put some of these numbers into context. It's estimated that around $6 billion dollars are raised in the name of breast cancer every year, which is by far the largest charitable cause exclusive to women. Its primary initiative, National Breast Cancer Awareness Month, was founded in 1985.
By comparison, Movember's numbers are pretty astonishing for a charity that concentrates 100% of its marketing into a single 30-day period and has been around for just over a decade. If the same amount were raised monthly, it would generate $1.8 billion in donations a year.
This is important not as a matter of competition between gender-specific causes, but because the state of men's health is still in desperate need of greater support. "Simply put, men are still dying too young," says the Movember Foundation's CEO and Founder, Matt Garone. "On average, across the world, men die six years earlier than women. Three out of 4 suicides are men."
By its 20th anniversary, we expect Movember's monetary yield to be on par with that of breast cancer initiatives. Its charm is well past the point of fad, and the endorsements as jovial as they are prolific. In 2011, Qantas painted a moustache and 'movember.com' on the nose of one of its planes; Royal Mail's been stamping November envelopes with a moustache postmark since 2012; and some of the biggest names in entertainment proudly showcase their nose neighbours in front of the camera every year, led by International Man of Movember Nick Offerman.
Seriously, that's a title – gala, judges, fans, and all.
As of this writing, Movember 2015 has raised $6.4 million thanks to the efforts of over 300,000 registrants, an incredibly encouraging return considering its only November 2 and being hungover probably took precedence over donating money yesterday.
Not bad for what originally began as a conversation about the lost art of the Mo in an Australian bar.
[ad_bb1]