This year saw Canadians make major appearances in everything. Seriously, we were everywhere.
Sports? #WeTheNorth took over the damn summer too so we could all #ComeTogether.
Politics? The entire world fell in love with our new leader('s face).
Music? You know it can only mean one thing…
Though it was a tough task to narrow it down, here are our picks for the most influential Canadians of 2015.
[ad_bb1]
Justin Trudeau
The rise of Justin Trudeau from a young(ish), third party leader to prime minister was monumental for Canadian politics, and a refreshing change. Justin Trudeau tops the list (along with Justin Bieber) as the most mentioned Canadian on Twitter in 2015, according to Twitter Canada's Director of Media Partnerships Christopher Doyle.
The Weeknd
We told you earlier this year at the Juno Awards that The Weeknd was definitely a Canadian musician you should be paying attention to. He has since shot to mega fame, thanks – among other things – to this summer's hit "I Can't Feel My Face." We can expect another massive year for the artist: he's currently tied with Taylor Swift for the second most number of Grammy nominations.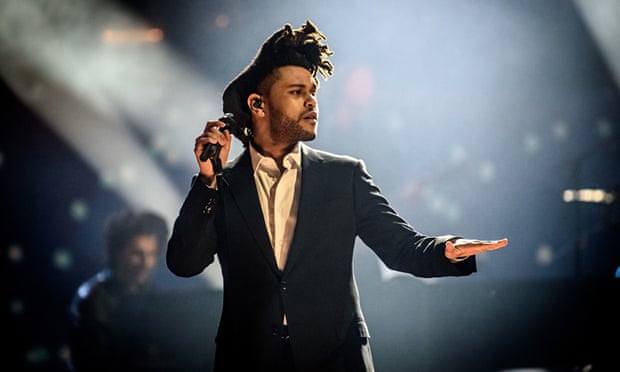 Pamela Anderson
Pamela Anderson remained as relevant as she was in her Baywatch days (well, almost) this year. The seemingly ageless beauty made headlines in September for lending her voice to the growing list of those who oppose the B.C. wolf cull. She will also go down in history as the last woman to pose naked on a Playboy cover.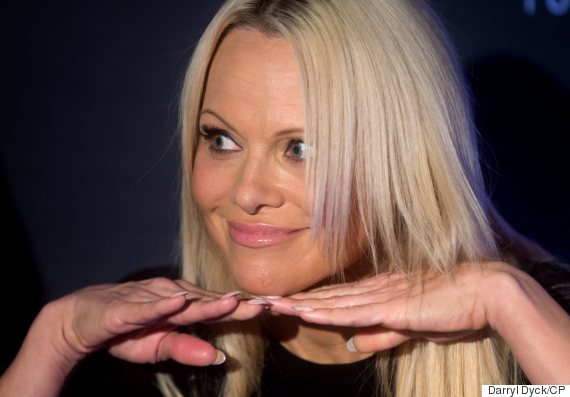 Justin Bieber
Love him or hate him, globally, Justin Bieber is probably our most famous Canadian at the moment. Not to mention, as reported in a recent New York Times article, the once notorious bad boy seems to have cleaned up his act. In 2015, Bieber also made a major professional comeback, with his latest album, Purpose, and the massive, on-going success of the first two singles, What Do You Mean? and Sorry (and sorry, I'm not sorry that they'll be stuck in your head all day).
Clara Hughes
Olympian Clara Hughes is probably just as recognized for all of her work on the ever-growing annual Bell Let's Talk campaign to raise awareness for mental health issues. This year, the campaign was even accompanied by the doc Clara's Big Ride, in which Hughes rode her bike across the country, interacting with people affected by mental health issues along the way. The campaign is working: the #BellLetsTalk hashtag was the second most tweeted Canadian hashtag.
Brooke Henderson
It's been a pretty massive year for 18-year-old Brooke Henderson. She became the first Canadian to win on the LPGA Tour in more than a decade (becoming the third youngest to snag the title in the tour's history) and catapulted into the top 20 in the world rankings. She was also just named the Canadian Female Athlete of the Year by the Canadian Press.
Russell Martin
This fall saw a flood of blue hit our newsfeeds, accompanied by the hashtag #ComeTogether for the beloved Toronto Blue Jays. One of the most mentioned players on Twitter was star catcher Russell Martin, a born and bred Toronto guy. Aside from his all-around amazing sportsmanship, Martin scored major points for being an amazing son.
Drake
When the number one question you get when out of the country is "have you ever met Drake?" you know he needs to be included on this list. This year saw Drake's nickname for Toronto, "The 6ix" become mainstream; his mixtape, If You're Reading This It's Too Late, debut at number one on the Billboard 200 and become the first 2015 album to sell a million copies; and he even contributed no shortage of memes thanks to his ever-popular "Hotline Bling" video. Check out what Director X had to say about the video here.
Margaret Atwood
Though she may be one of the oldest influencers on the list, literary queen Margaret Atwood remains one of the most iconic (and obviously has for decades). Earlier this year, Atwood became the first author to reveal she has submitted a secret, unread manuscript to remain under lock for 100 years for the Future Library. She also has a brand new book, The Heart Goes Last, if you're in the market for some holiday reading (she also shared these suggestions with us).
John Tory
While Mayor Rob Ford may go down in history as the most infamous Toronto mayor, John Tory has certainly been a welcomed replacement. While some remain divided on some of his proposed endeavors, we can all agree he does not appear to be doing crack while on the job. Not only does he always show up when he should (including the Pride Parade), he's always on point, open to opposing viewpoints, and always arrives sober.
Jean-Marc Vallee
Quebec-born director Jean-Marc Vallee has become a staple at the Toronto International Film Festival (TIFF) as of late, with films that have gone on to secure multiple Academy Award nominations (and a few wins). The director debuted Dallas Buyer's Club in 2013, Wild in 2014, and this year he kicked off the festival with the opening night film Demolition (starring Jake Gyllenhaal). Check out our 2014 interview with Vallee here.
Piers Handling and Cameron Bailey
Speaking of TIFF, it's become one of the most prestigious film festivals in the world. A TIFF gala presentation is pretty much a precursor to a Golden Globe or Academy Award nomination come awards season (just ask Vallee). The quality of the festival and the films can be accredited to Piers Handling (TIFF CEO) and Cameron Bailey (TIFF artistic director).
P.K. Subban
While Montreal Canadiens' P.K. Subban is undoubtedly a star player on the ice, he also gives back in a major way. In September, he made headlines for donating $10 million to the Montreal Children's Hospital Foundation. This is the largest philanthropic donation from any sports figure in Canadian history… and he's only 26-years-old. Did we mention that he's also the recipient of our Best in Sports and Fitness Notable Award, and also the Fusion Go Further Award?
David Suzuki
Let's be honest; David Suzuki could make this list on pretty much any given year. This year, as his David Suzuki Foundation turned 25 years old, the 79-year-old proved he is just as relentless in his pursuit to save the planet as he's ever been. Throughout 2015, he's continued to express his thoughts on global warming through articles and speeches across the country. Oh, and he even saved a few capsized paddlers during an environmental protest this summer.
[ad_bb2]