You may want to think twice before booking a connecting flight through Atlanta if crowds make you anxious.
For the 17th year in a row, Atlanta retained the title of the busiest passenger airport in the world in 2014, according to the Airports Council International's World Airport Traffic Report, released yesterday.
More than 96 million passengers went through Hartsfield-Jackson Atlanta International Airport last year, which marked an increase of 1.9 per cent from 2013, according to the report.
[ad_bb1]
In general, passenger traffic continued to grow around the globe, with the world's airports serving more than 6.7 billion passengers in 2014, an increase of 5.7 per cent since 2013.
"Passenger traffic remained resilient in the face of the global uncertainties that beleaguered many economies in 2013 and 2014," said Angela Gittens, ACI's Director General, in a statement.
Here are the top ten busiest in the world (and in Canada too):
The top ten in number of passengers (2014):
1. Atlanta – 96,178,899
2. Beijing – 86,128,270
3. London – 73,408, 489
4. Tokyo – 72,826,565
5. Los Angeles – 70,663,265
6. Dubai – 70,475,636
7. Chicago – 69,999,010
8. Paris – 63,813,756
9. Dallas/Fort Worth – 63,554,402
10. Hong Kong – 63,121,786
Chicago, however, regained its position as No. 1 busiest for aircraft movement, followed by Atlanta and Los Angeles.
Top 10 in number of aircraft movement: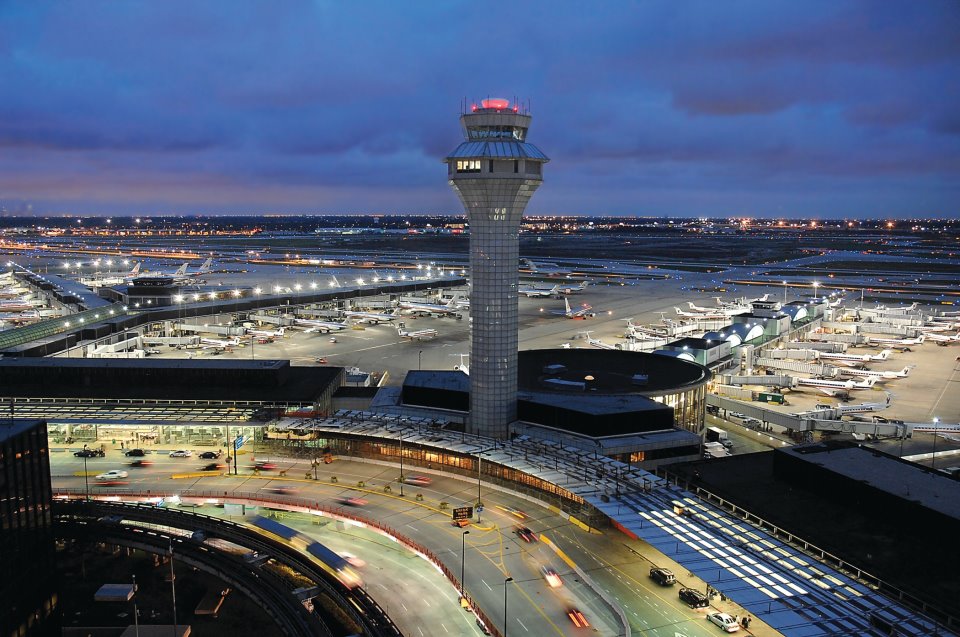 1. Chicago – total movements 881,933
2. Atlanta – total movements 868,359
3. Los Angeles – total movements 708,674
4. Dallas/Fort Worth – total movements 679,820
5. Beijing – total movements 581,953
6. Denver – total movements 565,525
7. Charlotte, N.C. – total movements 545,178
8. Las Vegas – total movements 522,399
9. Houston – total movements 499,802
10. London – total movements 472,817
While none of Canada's airports made the list (as maddening as navigating through some of them can be at times), here is a list of our country's busiest airports:
 Canada's busiest airports:
1. Toronto Pearson International Airport: 38,571,961 yearly passengers
2. Vancouver International Airport: 19,358,203 yearly passengers 
3. Calgary International Airport: 15,261,108 yearly passengers
4. Montreal Pierre Elliott Trudeau International Airport:14,821,100 yearly passengers
5. Edmonton International Airport: 8,240,161 yearly passengers
6. Ottawa Macdonald­-Cartier International Airport: 4,616,448 yearly passengers
7. Winnipeg James Armstrong Richardson International Airport: 3,669,797 yearly passengers
8. Halifax Stanfield International Airport: 3,663,039 yearly passengers
9. Billy Bishop Toronto City Airport: 2,400,000 yearly passengers
10. Victoria International Airport: 1,650,165 yearly passengers
[ad_bb2]