This article is sponsored by Casper.
It's official, more and more Canadian millennials are opting to live in Canada's three largest metropolitan areas: Toronto, Montreal and Vancouver.
While living in a city has its definite pros, it's not without its challenges. Smaller living quarters, higher rents and transit challenges are the prices millennials pay to live close to booming job markets and the exciting variety in arts, music and food that metropolitan city centres offer. With that said, being the industrialized generation that we are, we are always on the look-out for an upgrade or life hack (which in our opinion is the only reason explainable reason for the Soylent craze). Enter Casper, the brand obsessively dedicated to creating a better sleep for millennials.
With such busy work schedules, sleep isn't an area that city-dwelling millennials are willing to compromise, and I can guarantee if you asked a millennial if they'd be into an easy solution to upgrade their sleep, you'd be hard pressed to find one who wouldn't jump at the opportunity.  A good mattress can be the catalyst for excellent sleeping habits and thankfully, there is a brand out there building mattresses with millennials in mind. Casper has created a solution specifically tailored to ensuring a mattress upgrade is as seamless as possible, even if you live up 9 flights of stairs without an elevator. Below are 4 more reasons why Casper gets it.
Compact Deliveries Tailored to High Rise Condo Spaces
As Canada's urbanization trend continues, there's nowhere to go but up. According to the last federal census, 29% of Torontonian's live in an apartment building with 5 floors or more. To answer these challenges, Casper promises free shipping to your door within 2-5 business days anywhere in Canada (or the US) and what's more, your mattress comes compressed in a box small enough to fit in the back of a cab.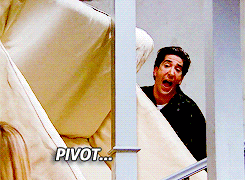 Easy on the Wallet to Make Up For Increasing Rents
The Canadian housing market has experienced an incredible boom for the last couple years, which has been excellent for real estate agents, but not so great for millennials looking to buy property or even rent. A one-bedroom in Vancouver currently goes for $2000. With more money going to rent and higher costs of city living, it's amazing to find brands that are creating world class products with realistic price tags. For instance The original Casper Queen sized Mattress retails for $1175.
Perfect for Millennials with Commitment Issues
Casper offers free shipping and returns but they go above and beyond with their extended trial – if after 100 nights you aren't experiencing the kind of sleep and comfort that Casper's team has engineered you to have, they will actually come to your apartment, take the mattress off your hands and give you a full refund.
Your Pup Can Sleep Comfortably Too
Millennials are opting for four-legged children instead of actually having them. Casper's team has applied the same relentless research into their dog mattress so your dog can also get the most out of his/her sleep.
There is literally nothing to lose and only the best sleep to gain. Whether you live in a big city or not this mattress holds up, but if you're sitting in a cramped downtown Starbucks right now and finding yourself nodding along to many of these points, maybe it's time for an upgrade. Head to their site to pick the perfect mattress for your high-rise condo lifestyle.