Not that we have to tell you this, but Halloween is made even better this year by the fact that it falls on a Saturday night.
This, of course, means that the celebrations will take place all weekend long.
Not only can you sleep the day away Sunday, but this year, Toronto is packed with some of the most unique and innovative Halloween events that are a far cry from your typical costume-clad club night.
Here are the most notable Halloween parties in Toronto…
[ad_bb1]
FRIDAY, OCTOBER 30th
Murder Mystery at The Addisons Residence
When it comes to Halloween, house parties are the best parties. That's why we're throwing a two-tiered Halloween bash like no other at the sprawling The Addisons Residence. Modeled after a retro Beverly Hills home, the new hotspot is an ideal setting for the good, old-fashioned murder mystery that's going to go down. If you can't quite get your costume-clad self to The Addisons for the 7:00pm start time for the Notable Murder Mystery, you can always join the city's most connected and influential young professionals afterward for the Notable Halloween Party. Buy your tickets here.
SATURDAY, OCTOBER 31st
The Sinai Soiree
The 6th annual Sinai Soiree is made even better this year because it's held on Halloween night – and at one of the most Halloween-appropriate venues in the city. Transforming the historic and haunted (no joke) Casa Loma into the ultimate Halloween house (actually, castle) party, the young professional-filled event raises funds for Mount Sinai Hospital. Not only does the castle provide a pretty amazing backdrop for all your costume shots, the event offers ideal breeding grounds for the making of connections in costume. Find more info here.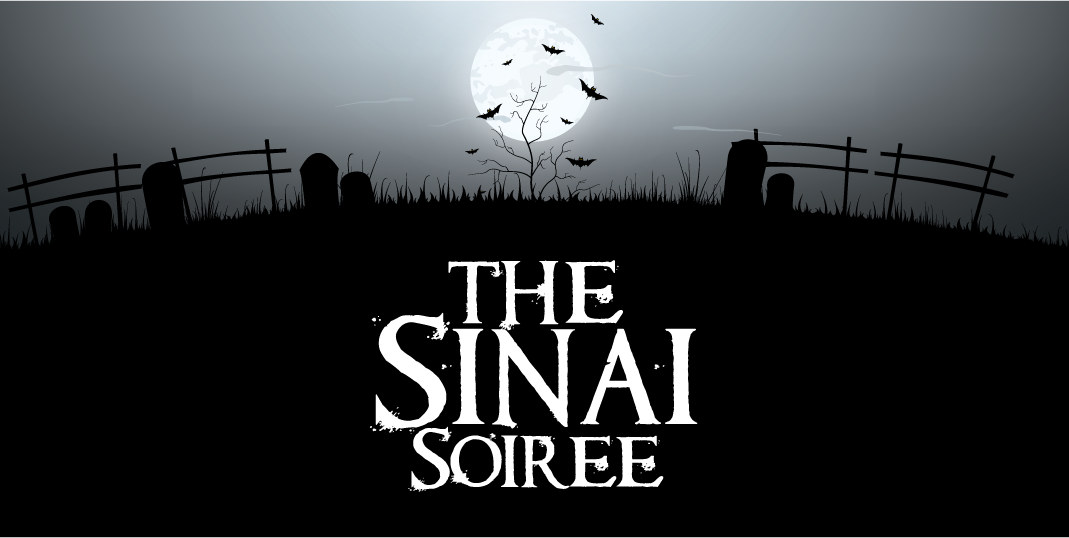 Psycho with Live Orchestra
Hit Roy Thompson Hall on Halloween night to experience the symphony like you never have before – complete with a Halloween twist. The venue will broadcast one of the most iconic horror films of all time – Alfred Hichcock's Pycho – on a massive screen with the live background music of the Toronto Symphony Orchestra. Each scene is made even more chilling by having Bernard Herrmann's iconic string-orchestra score played live to the film by the exceptional artists of the TSO. Basically, it's a symphony that even the self-proclaimed symphony haters will want to experience. Find more info here.
Carnivale Halloween
When the West of Contra and XL Lifestyle teams are behind an event, you can pretty much guarantee that it will be filled with some of the city's hottest (and hardest partying) young professionals. Carnivale Halloween will turn the Carlu into a living, breathing freak show, filled with live performances, contortionists, sword swallowers, some of the city's best DJ talent, and fire artists. If you're going to hit up this party, just remember that costumes are required. Find more info here.
Hush Hush
On Halloween night, you'll get to party in the stacks in all of your gory glory for the third annual Hush Hush party at the newly renovated 102-year-old Bloor/Gladstone library. Hosted by the Toronto Public Library Foundation's young patrons group New Collection, the event will see zombie librarians take over  as some of the city's most notable young professionals enjoy things like a "scar bar" with expert makeup application; devilishly tasty food served up by chef Matt Basile of Fidel Gastro's; an oyster bar from master shucker Patrick McMurray, an open bar featuring specialty cocktails including Vampire's Kiss, Brain Hemorrhage and Smoking Skulls. Arrive in costume – there will be prizes for the best. Find more info here.
Halloween in the 666
In an innovative experience, held at a secret location, The Food Dudes' Halloween in the 666 promises to  usher in the new vanguard of Toronto party culture. Invitees will surrender to the thrill of communal discovery as they are whisked away from a downtown rendezvous point to a top secret site. With a theme inspired by "Dia des Muertas" (the Day of the Dead), guests can expect a discovery-filled experience that includes art installations, magic, live music, DJs, and, naturally, no shortage of culinary surprises. Of course, an open bar is a given. Transportation to and from the secret location is included in the ticket price. Arrive in costume; not only is it mandatory, the best costume will be awarded a $250 gift certificate to Rasa. Ticket purchase link provided to those who RSVP to 666@thefooddudes.com.
Monsters Ball
4Tune presents the city's largest Halloween event, Monsters Ball, which will transform the Ontario Science Centre into a Halloween fun land with three distinct sounds over three massive rooms. The event is jam-packed with some of the city's most influential DJs, and promises to fill with over 3000 fellow music-loving young professionals. Find more info here.
[ad_bb2]