We don't have to tell you that buying a home in Toronto is damn expensive.
In fact, with small, detached homes now averaging over $1,000,000, owning a house is currently a pipedream for many young professionals – no matter how well they're doing.
But those who can afford to buy a house in the city are practically sitting on growing goldmines. If you own an average single-family house, you'll be pleased to know that your net worth has been growing by about $8,500 a month over the past year.
Seriously.
According to the latest numbers from the Toronto Real Estate Board, a single-family home in Toronto now averages $1,053,871 – a figure that's up 10.7 per cent from a year ago. If you break down that increase by month, you get around $8,500.
If you're a proud condo owner, however, don't get too excited – you're not going to see even close to that kind of growth in wealth. According to the Toronto Real Estate Board, the average Toronto condo is now worth $418,603. That figure is 5.6 per cent more than it was a year ago, and works out to a gain in wealth of $1,925 a month. While they're obviously gaining on their investment, the condo owners aren't enjoying the same rates of appreciation, and are accumulating their wealth at less than one-quarter the pace of the homeowners.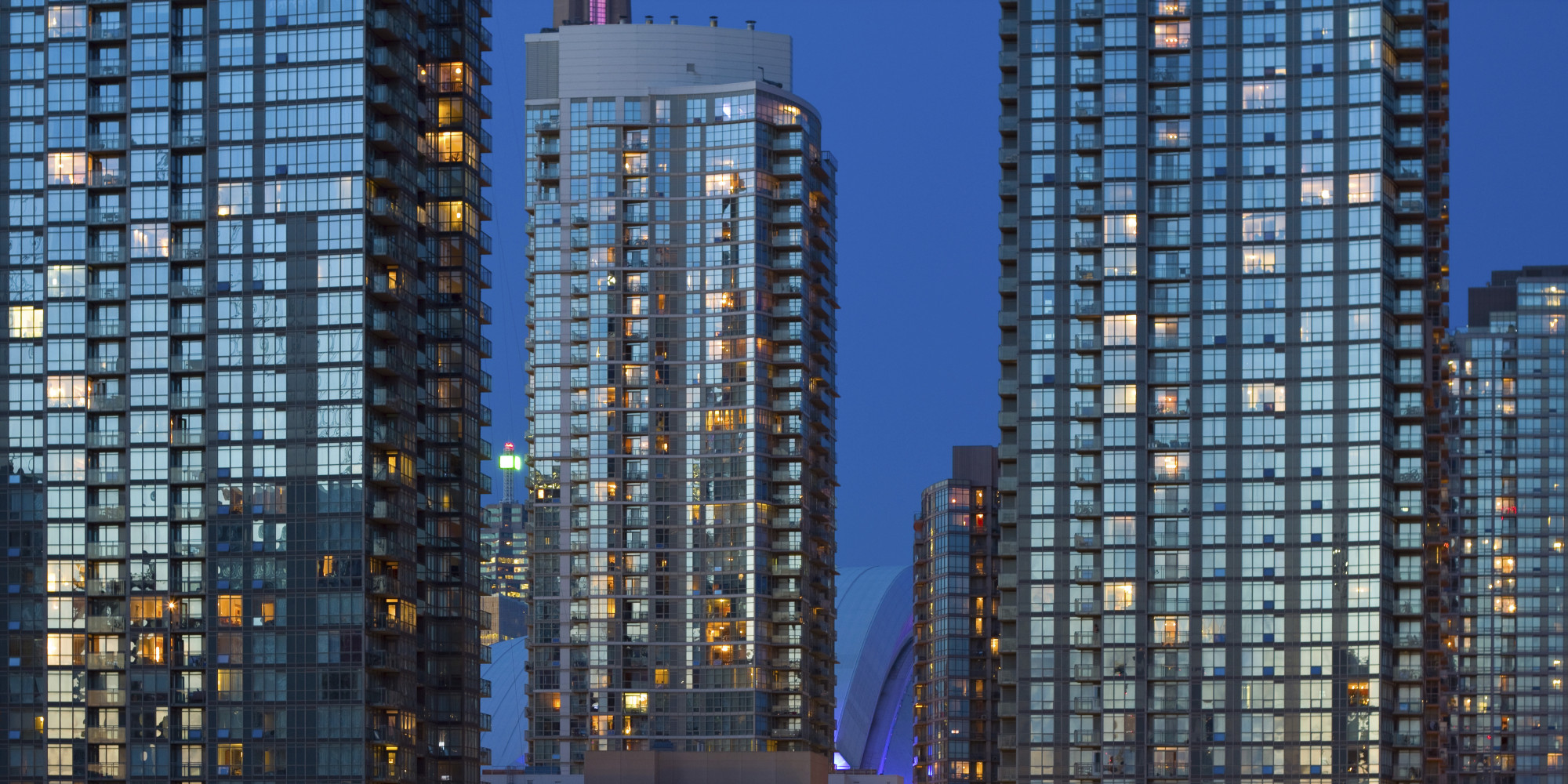 While standalone homes in the city have grown by 34.8 per cent in price over the past three years, condo prices have gone up only 10.9 per cent.
For this reason, owning a house within the city is the ultimate goal for many Toronto young professionals – both on a personal level (you want your future kids to have all the green space they can) and from an investment standpoint (even if all your cash is tied up in your home).
According to The Huffington Post, this is how much wealth Toronto-area residents are accumulating per month from their real estate:
Single-family homes in Toronto (416): 
$8,491 in wealth per month (avg. price $1,053,871, up 10.7 per cent in a year)
Single-family homes in GTA (905):
$6,404 in wealth per month (avg. price $732,852, up 11.6 per cent)
Condos in Toronto (416):
$1,925 in wealth per month (avg. price $418,603, up 5.6 per cent)
Condos in the GTA (905):
$637 in wealth per month (avg. price $307,295, up 2.2 per cent)
[ad_bb1]