It's either the moment you've been waiting for – or the beginning of the end of a long and drawn out awards season in which conversation will inevitably turn towards the increasingly age old question, "Is it finally Leo's year?"
This morning, nominations for the 88th Annual Academy Awards were announced during a two-part news conference. Directors Guillermo Del Toro and Ang Lee, as well as actor John Krasinski, took turns revealing which actors, actresses, and behind the scenes stars could win big for their  2015 films at the February 28th ceremony.
The nominations have sparked the hashtag #OscarsSoWhite for not featuring a single person of colour for best acting and supporting roles or in the best picture category.
But of those that were nominated, there weren't any surprises, with The Revenant leading the way on nominations and its male lead on course to pick up his first Oscar.
But let's forget Leonardo DiCaprio for just a moment (because that's seriously all you'll get before someone brings him up again). And instead, turn your attention towards some of Canada's best and brightest, who've been given a nod for the famous golden statuettes.
Rachel McAdams was nominated for Best Supporting Actress for her portrayal of Sacha Pfeiffer in the journalist drama Spotlight.
The Weeknd was recognised for his song "Earned It", which featured on the Fifty Shades of Grey soundtrack.
And writer Emma Donoghue, from London Ontario, was given an Academy Award nomination for best adapted screenplay for Room.
Here are the nominations for the biggest categories at the 2016 Oscars:
Best Picture
The Big Short
Bridge of Spies
Brooklyn
Mad Max: Fury Road
The Martian
The Revenant
Room
Spotlight
Best Actor
Bryan Cranston, Trumbo
Matt Damon, The Martian
Leonardo DiCaprio, The Revenant
Michael Fassbender, Steve Jobs
Eddie Redmayne, The Danish Girl
Best Actress
Cate Blanchett, Carol
Brie Larson, Room
Jennifer Lawrence, Joy
Charlotte Rampling, 45 Years
Saoirse Ronan, Brooklyn
Best Supporting Actor
Christian Bale, The Big Short
Tom Hardy, The Revenant
Mark Ruffalo, Spotlight
Mark Rylance, Bridge of Spies
Sylvester Stallone, Creed
Best Supporting Actress
Jennifer Jason Leigh, The Hateful Eight
Rooney Mara, Carol
Rachel McAdams, Spotlight
Alicia Vikander, The Danish Girl
Kate Winslet, Steve Jobs
Best Directing
Adam McKay, The Big Short
George Miller, Mad Max: Fury Road
Alejandro González Iñárritu, The Revenant
Lenny Abrhamson, Room
Tom McCarthy, Spotlight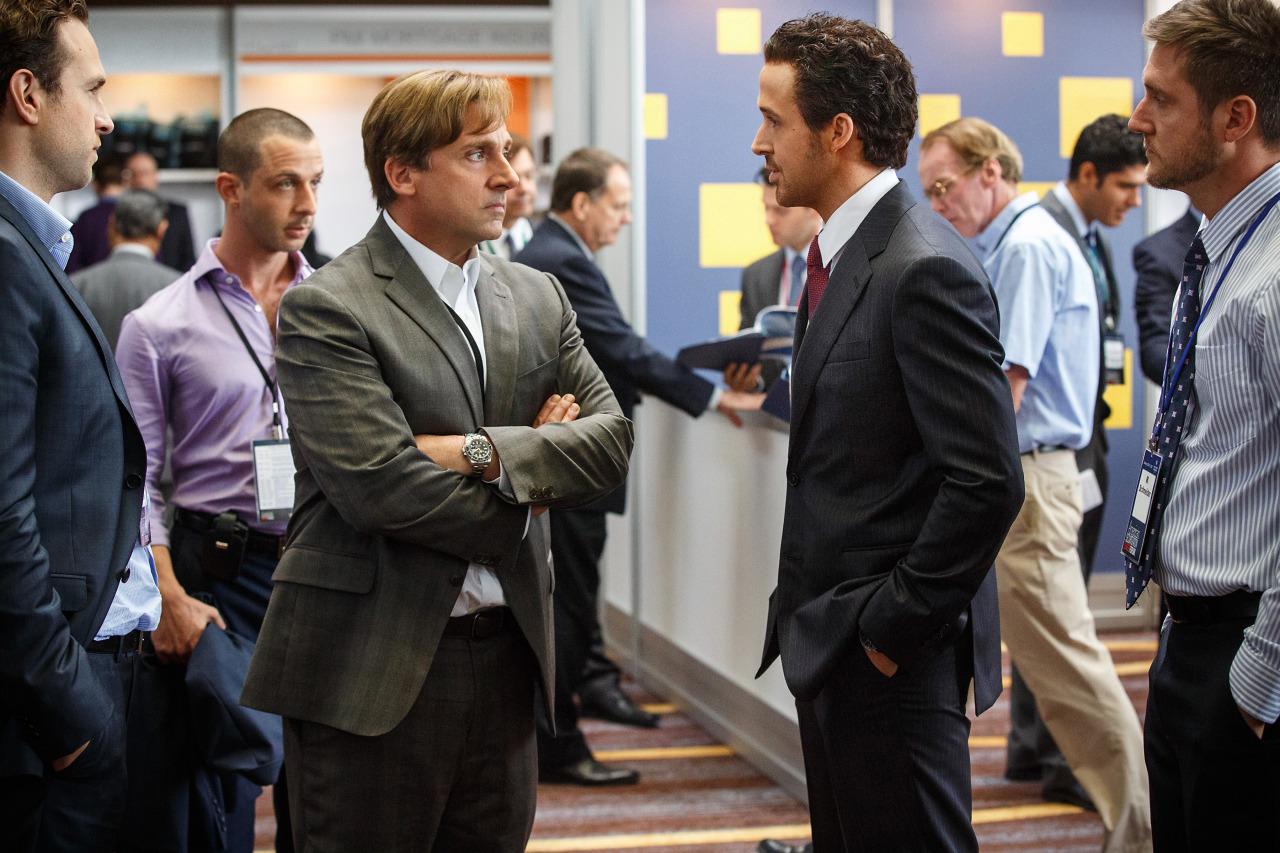 Best Original Screenplay
Bridge of Spies
Ex Machina
Inside Out
Spotlight
Straight Outta Compton
Best Adapted Screenplay
The Big Short
Brooklyn
Carol
The Martian
Room
Best Original Song
"Earned It," Fifty Shades of Grey
"Manta Ray," Racing Extinction
"Simple Song No. 3," Youth
"'Til It Happens to You," The Haunting Ground
"Writings on the Wall," Spectre

You can find the full list here.
[ad_bb1]