We know, it's hard to muster enthusiasm for another 'World's Best Cities' list.
These things are published almost on a daily basis, each with wildly varying configurations. One even named Toronto the best city in the world to live, so there's that.
[ad_bb1]
But you've read this far, which means you're still clinging to a shred of interest in knowing what is REALLY the BEST CITY IN THE WORLD.
Well, good news, because global affairs publication Monocle recently released their annual Quality of Life Survey, widely regarded as the most comprehensive city ranking out there.
Usually favouring international flight routes, good lunch spots, public libraries, and cycling commutes as key indicators of a high quality of life,  this year Monocle expanded their criteria to include an additional 22 metrics on which to base their conclusions.
[ad_bb1]
"We've given extra marks to cities that limit their nannying and we've tried to give value to places where there's something else we know is vital: freedom, grit, independence, a joy with life," said Monocle editor-in-chief Tyler Brûlé.
"We're frustrated with city councils that are too quick to say no, places where parents never let their children run free and capitals that seem opposed to the odd late night out."
This shift probably explains why perennial winner Copenhagen fell 10 spots from last year to make room for a new king of quality.
And that city is Tokyo.
Cost of living aside, Tokyo offers a "defining paradox of heart-stopping size and concurrent feeling of peace and quiet" that "manages to do something no other global metropolis can: provide a great quality of life for those who live there and also visit. From culture to security, food to courtesy, it has everything covered."
European capitals Berlin and Vienna round out the top three, respectively, while Australian duo Melbourne and Sydney also placed in the top five.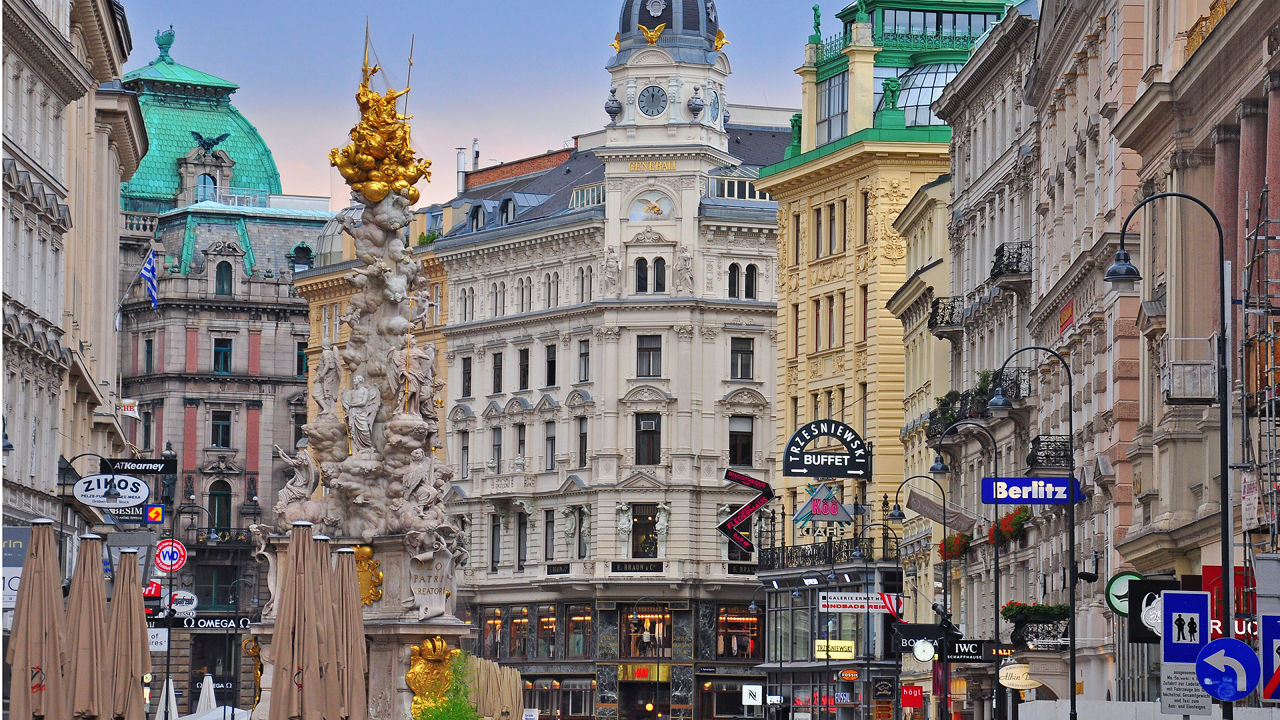 Monocle's video ranking is definitely worth a watch:
The full ranking below:
| 2015 Ranking | City | 2014 | 2013 |
| --- | --- | --- | --- |
| 1 | Tokyo | 2 | 4 |
| 2 | Vienna | 6 | 5 |
| 3 | Berlin | 14 | 20 |
| 4 | Melbourne | 3 | 2 |
| 5 | Sydney | 11 | 9 |
| 6 | Stockholm | 4 | 7 |
| 7 | Vancouver | 15 | 19 |
| 8 | Helsinki | 5 | 3 |
| 9 | Munich | 8 | 8 |
| 10 | Zürich | 7 | 6 |
| 10 | Copenhagen | 1 | 1 |
| 12 | Fukuoka | 10 | 12 |
| 13 | Singapore | 16 | 15 |
| 14 | Kyoto | 9 | 13 |
| 15 | Paris | 18 | 14 |
| 16 | Madrid | 17 | 18 |
| 17 | Auckland | 12 | 10 |
| 18 | Lisbon | 22 | not ranked |
| 19 | Hong Kong | 13 | 11 |
| 20 | Amsterdam | 19 | 22 |
| 21 | Hamburg | 20 | 16 |
| 22 | Geneva | not ranked | not ranked |
| 23 | Oslo | 24 | not ranked |
| 24 | Barcelona | 21 | 21 |
| 25 | Portland | 23 | 23 |
[ad_bb2]