It turns out you don't have to feel guilty about being one of the fortunate few to join the waiting list for that ridiculously expensive Birkin bag.
It may be one of the best investments you ever make – and it's been proven.
A new study by Bag Hunter, a luxury retail company, compared three different investments – the S&P 500, gold, and Birkin bags – and found that the Hermes Birkin bag came out on top in terms of a worthwhile investment.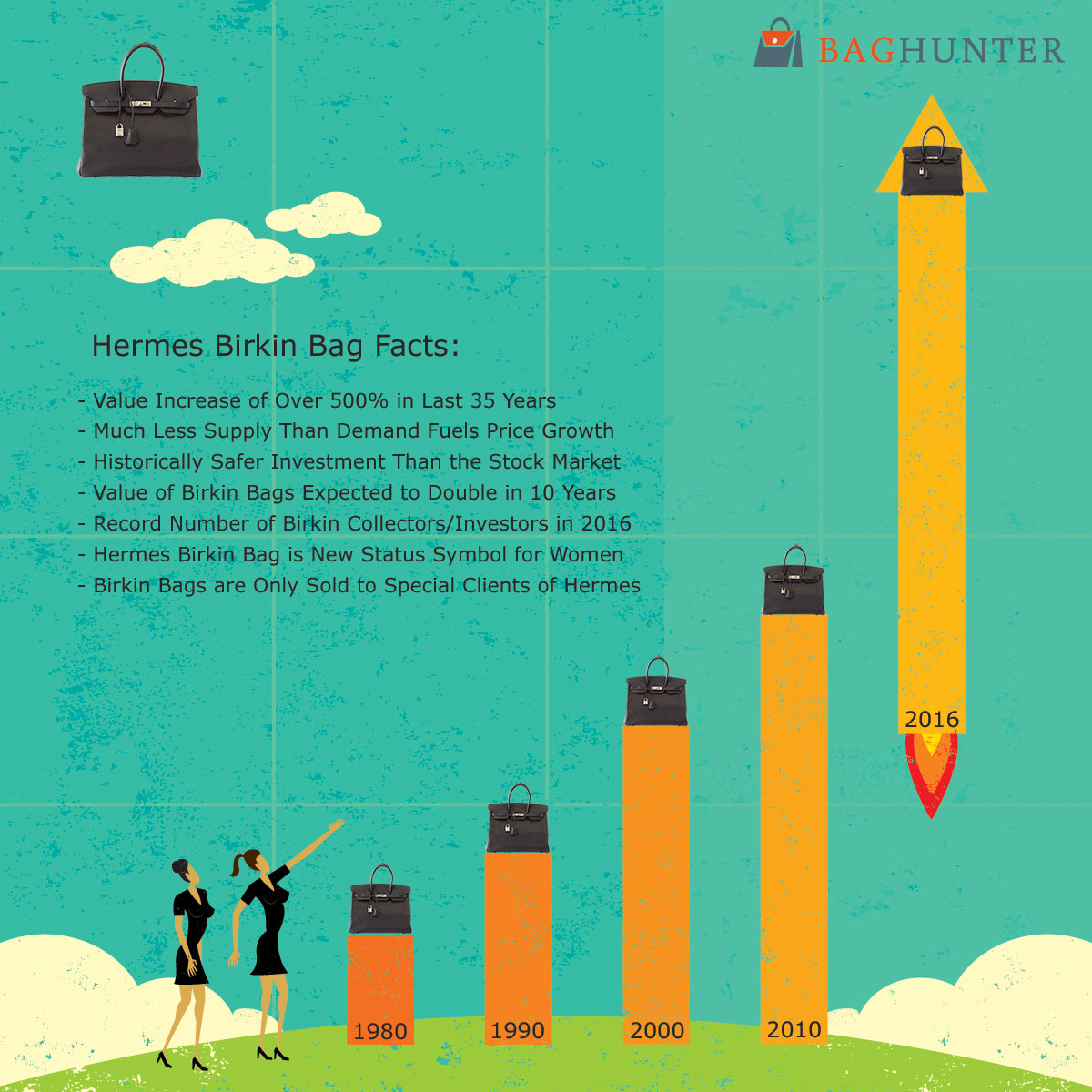 Bag Hunter's study looked back at the last 35 years of historical data and found that the beloved Birkin bags have increased in value year after year, with an average increase of 14.2 per cent. It's never fluctuated downward, unlike the S&P 500 and gold markets. In fact, it's increased in value of over 500 per cent in the 35 years since the coveted bag was first produced.
Proving the bag will never go out of style (and that the waiting list for one isn't going to subside any time soon), the bag steadily increased in value over the years. The Birkin bags were at the height of their popularity in 2001, when they increased in value by 25 per cent. The year 1986 was the best time to buy one, when the value increased by only 2.1 per cent.
The value of the Birkin continues to rise.
Not surprisingly, so does the price – so if you want one of your own, you better get on that. Baghunter predicts the price of the Birkin will double in the next 10 years. The limited supply compared to the demand fuels the price growth (and is what makes them so special).
If you have a vintage Birkin collecting dust (I know, nobody would let that happen) want to sell yours, with the rising value, it's the best profitable return. I have a feeling, however, that few are willing to part with their beloved Birkin bag and, perhaps more importantly to some, all that it represents. Even if the original Birkin no longer wants anything to do with it…
[ad_bb1]