It's not always "A Good Life" for Kanye West.
Despite the backlash and a petition urging him not to perform, Kanye West took the stage as scheduled during the Pan Am Games Closing Ceremony last night.
The controversial rapper took the mic after high-energy performances by Serena Ryder and Pitbull, dressed casually in ripped jeans. "There's 400 million people watching across the world," he told the crowd.
He decided to take a simpler route than many have become used to, performing without the aid of backing musicians on a stage that was pretty much bare. Despite all that, he started strong with hits like "Stronger," "Power," "Can't Tell Me Nothing," and "All Of The Lights." And during "All of the Lights," all the lights in the Pan Am Dome/Rogers Centre were turned up so that he and the audience would be able to see each other clearly.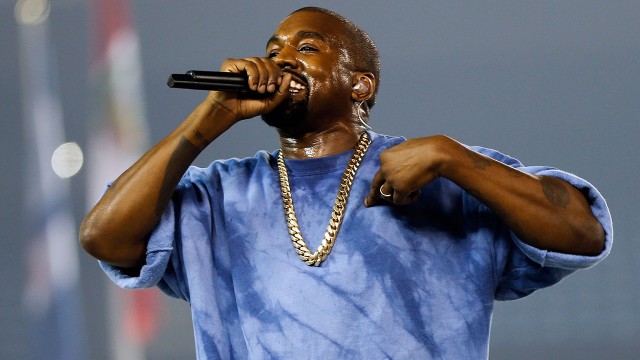 And things were going pretty smoothly for most of his performance. For once, he didn't even make it all about him, even praising the athletes.
But then, during his last song, "Good Life," his microphone seemed to fail him. So, the rapper threw the mic into the air before letting it crash down and walking off the stage. It seems a technical glitch had caused Kanye's microphone to cut out in the stadium; however, the audience watching at home could hear everything up until the toss of the mic – causing mass confusion among the viewers.
That poor microphone #CBCPanAm http://t.co/kM7N2o6jyc

— CBC Sports (@cbcsports) July 27, 2015
Not surprisingly, it didn't take long for Twitter to come alive with mockery of the "mic drop," despite others who praised his otherwise raw performance.
As self-proclaimed Taylor Swift lovers, we can't help but wonder if good, old-fashioned karma played a role.
[ad_bb1]