After considering millions of user reviews, TripAdvisor has released its 2016 'Travellers Choice' ranking for best islands in the world. Not to be confused, of course, with the 10 best beaches in the world.
From Caribbean beaches to distant islands in Southeast Asia, these dreamy spots are going to leave you wanting to book a one-way ticket pronto…
[ad_bb1]
1. Maui, Hawaii  
This Hawaiian island is known for its pristine beauty and is the perfect destination for true nature lovers. Spend your days exploring waterfalls in Haleakala National Park, hitting the surf for unforgettable windsurfing, surfing or snorkelling session, and driving the scenic road to Hana along the island's northeastern shore.
2. Santorini, Cyclades
The popular Greek island has everything you could ever want to experience and more. Santorini has beautiful beaches, spectacular scenery, ancient cities, amazing restaurants, some of the world's best wine, and an active volcano. Avoid visiting in July and August so you can miss the major crowds and get a better sense of local life.
3. Jamaica, Carribean 
You'll truly live a life of leisure in Jamaica. From the warm sand to the crystal-aqua water and exotic dining options, you'll really get a feel for island living and never want to leave. Make sure to track down some jerk chicken while you're there.
4. Providenciales, Turks and Caicos 
If you prefer high energy islands, Providenciales, or Provo as it's known locally, will be right up your alley as it's the tourism capital of Turks and Caicos. This island is known for its turquoise waters and fine sand beaches, world-class diving and snorkelling, and a sophisticated food scene.
5. Bali, Indonesia
To truly experience this island and all its beauty, and be free from crowded tourist spots, visit culturally rich Ubud, or take a few days to venture north to Munduk in the mountains.
6. Majorca, Balearic Islands 
This Mediterranean island is known for its beach resorts, sheltered coves, and limestone mountains. Spend your days exploring the coastal trails, basking in the hazy Mediterranean sun, and exploring the eclectic restaurants and shops in town. You'll fall for the island's charm after just a few days.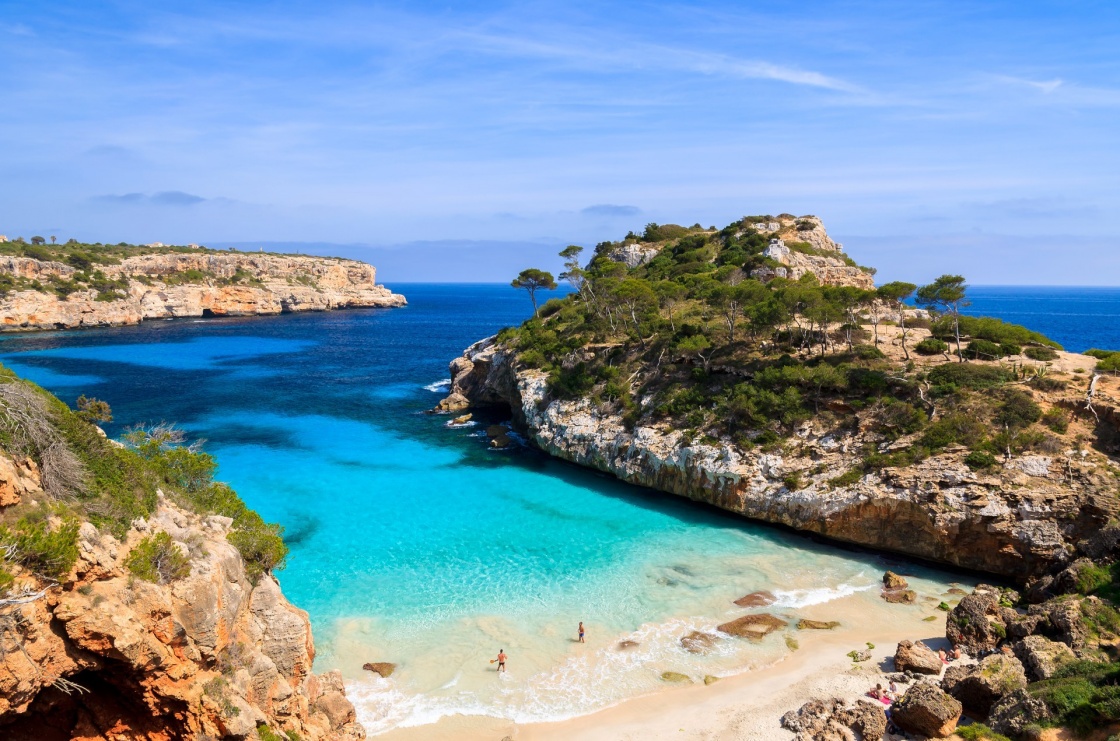 7. Mauritius, Africa 
If Mauritius' sapphire-blue waters and powder-white beaches aren't enough to attract you to this island, perhaps the exotic wildlife and mouth-watering dining options will interest you. Spend your day hiking through Black River Gorges National Park, going on coastal walks, and watching the many exotic birds and dolphins, whales, and sharks that can be spotted near the island. Make sure to check out one of the beachside shacks that serve fresh fish right off the boat.
8. Phuket, Thailand 
This mountainous island is home to some of Thailand's most popular beaches. Travellers can spend their day snorkeling, basking in the sun, and exploring the bustling outdoor shops and markets. There are also plenty of forested hills, mountains, and cliffs to be explored for the more adventurous types.
9. Bora Bora, Society Islands
Miles of white sandy beach and vibrant water tones make up this island paradise, which is why Bora Bora is what vacation dreams are made of. Spend your days relaxing on the beach or exploring the many turquoise lagoons. At night, you can sleep in a thatched-roof bungalow that extends over the lagoon for a truly life-changing experience.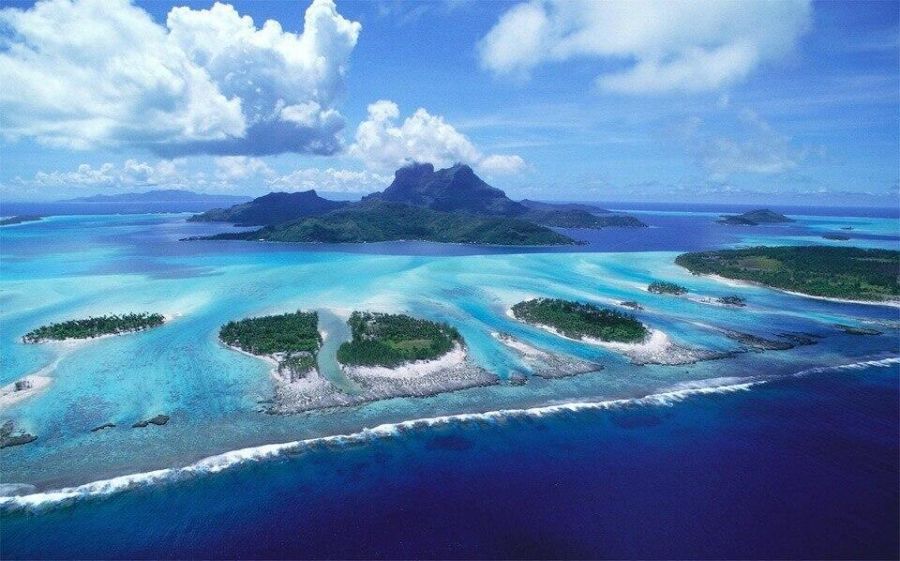 10. Fernando de Noronha, Brazil
This pristine oasis is environmentally protected and has some of the best diving spots in all of Brazil. It's known for its undeveloped beaches, and for scuba diving and snorkelling. Sea turtles, rays, dolphins and reef sharks can be seen swimming in the island's warm, clear waters. 
[ad_bb2]