What did you get from your significant other this Valentine's Day?
Flowers? Chocolate?
If you thought that your partner did well to remember to woo you this February 14, you could be about to feel a whole lot worse about your gift.
In what will surely go down as one of the most public marriage proposals of all time, James Greig used the Sunday cover of Observer magazine to ask his girlfriend, "Will you marry me, Katie?"
In a world where we can't seem to push the rom-com button too far, this guy just broke it.
Presumably choosing against the cliché blimp, or a ballgame to pop the question, James raised the stakes by putting his offer out there for all to see.
And he didn't just do it on a single copy of the publication, for his (now) fiancé to read, as she initially suspected. James organised for the front page of the Sunday supplement to broadcast his wedding proposal to all those who had purchased the paper. Which meant that most of their friends and family were notified via the magazine, leaving them free to enjoy their Valentine's Day together.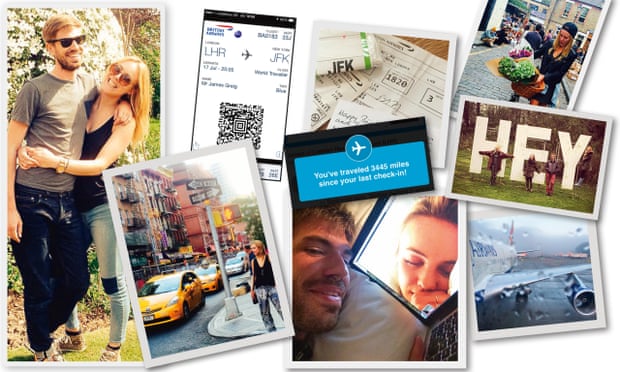 Before the million pound (they're English) question, the Observer stated, "for Valentine's Day in a newspaper first, we've given one reader our cover to ask his girlfriend a very special question…"
Katie Moore of course said yes (because she's not a monster) after reading the paper over breakfast at a hotel in the Cotswolds.
It's unclear how much the front page cost James, but we hope for his sake he's kept a little back in the wedding kitty. Because getting married on the low-key probably isn't going to fly after setting the matrimonial bar this high.
[ad_bb1]