Most of the time, like when you're typing a grade school essay, no one really gives a sh*t about serifs.
But when Google, the world's most visited website and future ruler of earth, opts to shed the decorative embellishments of the main vertical and horizontal strokes of its eponymous logo, it's a pretty damn big deal.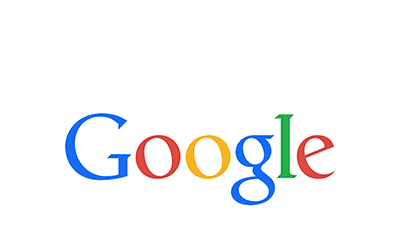 This is a lot more about functionality than design, though. As explained on the company's blog, Google elected for this new sans-serif masterpiece to get with the times:
Once upon a time, Google was one destination that you reached from one device: a desktop PC. These days, people interact with Google products across many different platforms, apps and devices—sometimes all in a single day. You expect Google to help you whenever and wherever you need it, whether it's on your mobile phone, TV, watch, the dashboard in your car, and yes, even a desktop!

Today we're introducing a new logo and identity family that reflects this reality and shows you when the Google magic is working for you, even on the tiniest screens. As you'll see, we've taken the Google logo and branding, which were originally built for a single desktop browser page, and updated them for a world of seamless computing across an endless number of devices and different kinds of inputs (such as tap, type and talk).
Co.DESIGN offers a useful breakdown of why shifting to a dynamic, animated figure is a significant improvement over the previous static logo, which was employed for 16 years.
As for me, I'm cool with it. What are your thoughts?
[ad_bb1]