Forbes just released its list of the highest paid hip-hop artists.
Officially titled "Hip-Hop Cash Kings 2015," the annual roundup ranks today's hottest hip-hop stars by earnings in a one-year period.
As it turns out, there are a few surprises this year.
Whereas Dr. Dre made the most last year after Apple purchased his company, Beats Electronics (for $3 billion, NBD), this year he dropped to fourth place behind Diddy, Jay Z, and Drake, respectively.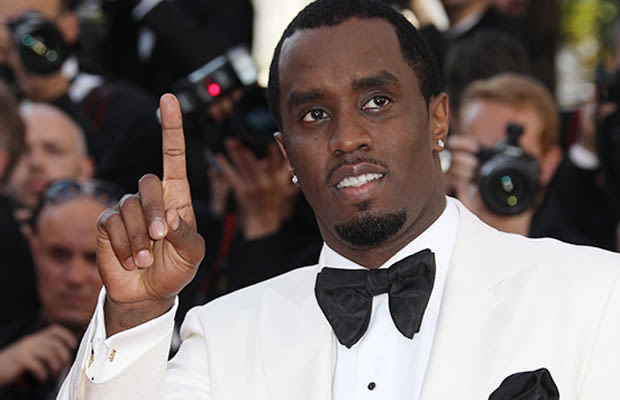 According to Forbes, Dre has seen his checks shrink in the wake of his $620 million personal pay from Apple. Even if his cash flow is reduced, don't feel too bad for him. Dre also produced the N.W.A. biopic "Straight Outta Compton" and released an album that coincided with the film. Though "Straight Outta Compton" netted about $160 million in the US to date, these figures were apparently not factored into the current rankings.
As Dre "fell," Diddy rose, moving up to claim the first spot. In addition to his music, the 45-year-old reaps revenue from outside ventures like Ciroc vodka, cable network Revolt TV, and his clothing line, Sean John.
Also moving up is Beyonce's other half, Jay Z, who moved up to second place thanks, in part, to his Roc Nation music and sports label, as well as his 22-date On The Run tour.
Perhaps the biggest surprise is the fact that our very own Drake ranked third, whereas last year; he was fourth last. But hey, selling over a million copies of your latest album – as he did with "If You're Reading This It's Too Late" – will have that effect. According to Forbes, Drake grossed an average of $1 million per show on his tour. Let's not forget about endorsements with Nike and Sprite.
Taking the ninth spit, Nicki Minaj was the only female hip-hop star to make the list after earning $21 million over the past year.
Here's the entire list:
1. Diddy: $60 million
2. Jay-Z: $56 million
3. Drake: $39.5 million
4. Dr. Dre $33 million
5. Pharrell: $32 million
6. Eminem: $31 million
7. Kanye West: $22 million
8. Wiz Khalifa: $21.5 million
9. Nicki Minaj: $21 million
10. Birdman: $18 million
[ad_bb1]