If you're the type to draft a laundry list of New Year's resolutions, one of them likely involves working out or something health-related.
If it doesn't, it probably should.
Either way, once you've made the resolution, it's time for a plan of attack.
Here are nine fitness trends for young professionals (YPs) in 2016.
1. Wearable Technology
According to an annual survey released by American College of Sports Medicine, the most popular fitness trend for 2016 is wearable technology. It's never been easier to track the intensity of your workout, documenting everything from calories burned and miles ran to heart rate, and how well you slept. Gear like the Apple Watch, Nike Fuel Band, and Fitbit soared to popularity in recent years, and wearable technology options will only increase as we become more connected than ever. Sometimes a "smart" and stylish workout accessory is all you need to motivate you.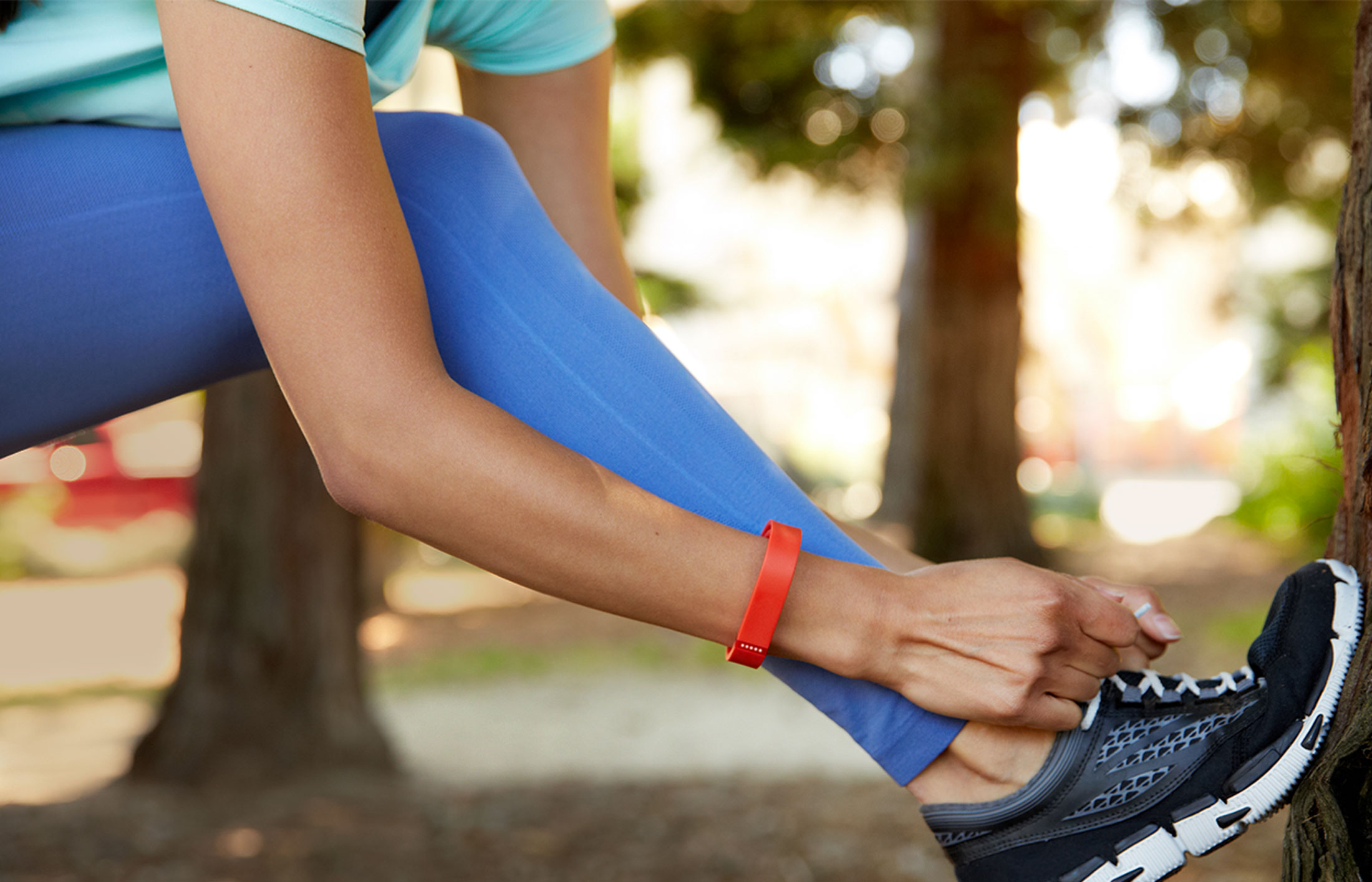 2. High-Intensity Interval Training
Though it's not new, high-intensity interval training (HIIT) seems more popular than ever, especially for YPs with no time to waste. According to this year's Canadian Fitness Pro survey, the most effective fitness trends for 2016 are functional fitness and high-intensity interval training (HIIT). If you're in the dark, HIIT workouts basically allow you to get fitter faster. Workouts alternate short bursts of high intensity anaerobic exercises with less-intense recovery moves. And yes, you'll feel it the next day.
3. Fusion-Style Group Fitness
Fusion-style group fitness also made the list of most effective fitness trends of the New Year by CanFit Pro. It's not surprising; it seems a new hybrid fitness class springs up at the gym every other month. Just as we love variety in our restaurant choices (and love our fusion restaurants), we crave a little variety in our workouts. Characterized by a mix of two or more types of exercises in one workout, fusion workouts can include everything from Piloxing (Pilates and boxing), to YAS (yoga and spinning) and Buti yoga (power yoga, tribal dance, and plyometric moves).
4. Surfset Fitness
Sadly, a surf retreat to Costa Rica isn't always in the cards. But anyone who's ever tried surfing will tell you what an incredible workout it is. With locations now in the US, Canada, India, and Singapore, Surfset Fitness really took off in 2015, and will likely only increase in popularity in 2016. It involves an indoor studio space and a surfboard and mimics the action of surfing, and gives you a totally rad 45-minute workout as you utilize your core muscles, resistance, cardio, and strength. If you're doing it properly, you can burn up to 800 calories per hour.
5. Trapfit
The next time you find yourself in Hollywood and are in the mood for a fitness-filled adrenaline kick, hit Trapfit, one of the biggest fitness trends in L.A. Quickly catching on across the globe, Trapfit involves a trapeze with HIIT fitness (another example of fusion fitness). In addition to the rush, it builds strength and flexibility and involves deep stretching while getting your heart rate pumping. Not to mention, there are few workouts that are as much fun.
6. Aquabase
Because you can always add another type of yoga to your list of specialties, there's Aquabase. Taking the practice of yoga to the water, the Aquabase is essentially a floating yoga mat that adds an extra element of challenge and can improve your balance and strength. Of course, you're not limited to yoga – the mat may also be used for Pilates, or even just floating in the sun.
7. The Competitive Class
If you still have a little of that inner varsity athlete inside of you (or just love a little healthy competition), you may want to opt for one of the growing number of competitive spinning, rowing, or treadmill classes. Such classes, like those at the YP-filled Flywheel Fitness cycling studio in New York, monitor your progress in real-time, then broadcast it on a scoreboard at the front of the class.
8. Aerial Fitness
An increasing number of fitness enthusiasts are channelling their inner Cirque du Soleil performer with aerial yoga and fitness classes. This form of fitness sees participants hang from the ceiling in a set of fabric slings and allows you to have soul-freeing fun while getting a full-body workout at the same time. If focus and flexibility are among your shortcomings, this may not be the class for you.
9. Social Media Sharing
When it comes to working out, we can all use a little motivation and inspiration – and what better place to find it than on social media. That's why we saw a growing number of workout shots accompanied by #inspo hashtags this year on social media. An example is Nike Women's widely used #betterforit. We can only expect it to continue in the New Year as a growing number of brands and fitness institutions jump on board. [ad_bb1]