While Canadian Music Week might be the underdog when it comes to Toronto's plethora of music festivals, it still has a lot to offer if you're interested in enjoying the local music scene that has grown so strong over the past few years, and don't mind hopping from venue to venue.
Here's where we think you should be using your CMW passes this year.
Daniel Lanois @ The Horseshoe Tavern May 1
Advance tickets are sold out, so if you plan on seeing Daniel Lanois fill the Horseshoe with his legendary sound then you better be in line early (like before doors open for the first band at 8:30pm) if you want to use your wristband on this one.
METZ @ Lee's Palace May 1 and May 2
Alternatively, you could spend Friday (and Saturday) evening at Lee's, getting your face melted off by the screams of punk rockers METZ.
The Jesus and Mary Chain @ The Phoenix May 1
Touring the 30th anniversary of the absolutely brilliant Psychocandy, we expect very, very few wristbands to get into this sold out show, but if you don't mind waiting in line hours in advance – you'll be in for one hell of a show.

Indian Handcrafts @ Hideout May 1
If you're looking for a powerhouse two piece that slays on drums and guitar, you should be at Indian Handcrafts showcase at the Hideout.
I Mother Earth @ The Phoenix May 2 and May 6
Relive your late 90s youth with I Mother Earth at The Phoenix.
Jully Black @ The Phoenix May 5
Dubbed "This Is For My City," Jully Black will take the stage celebrating her hometown love at The Phoenix Tuesday evening.

Poor Young Things @ The Drake May 6
Poor Young Things take the stage at the Drake at 11pm on Wednesday evening for the Music Ontario showcase – be there if you enjoy CanRock at its finest.
Amos the Transparent @ Smiling Buddha May 7
These guys bring their always catchy alternative folk tunes to the stage at 10pm sharp.
Evan Dando @ The Great Hall May 7
Presented as "An Acoustic Evening with Evan Dando," you should probably catch this show with the former frontman of The Lemonheads, if you know what's good for your ears. You should also get there extra early for Ben Lee.

Rococode @ Rivoli May 8
Get your butt to Rivoli for the Music BC showcase featuring the gorgeous indie pop duet Rococode at 11pm, followed by the Gay Nineties at midnight.
Single Mothers @ Lee's Palace May 8th
The Agency Group showcase will bring the aggressive heavy punk when Single Mothers taking the stage at Lee's at midnight.
Rich Aucoin @ The Great Hall May 9
If your number one goal on Saturday is to have fun and leave feeling filled with joy, there is no question you should be at Rich Aucoin's showcase at the Great Hall.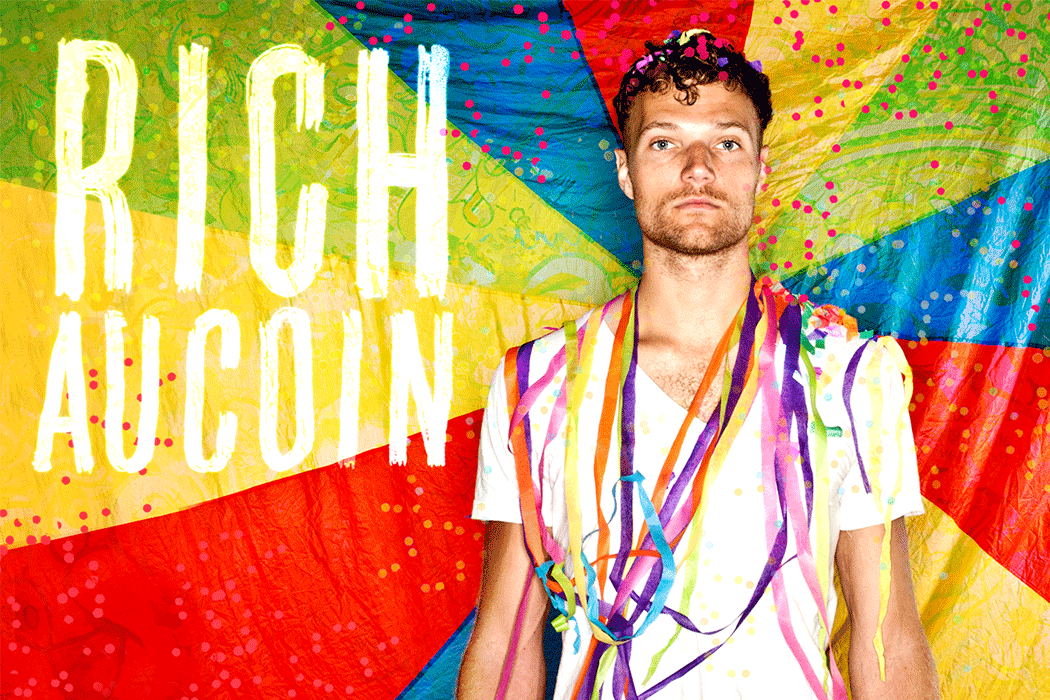 The Nils @ Hard Luck Bar May 9
If you prefer your punk rock old school, The Nils bring their reunion (after the tragic death in 2004 of cofounder Alex Soria) to the Hard Luck Bar for the Amnesia Rockfest & Embrace Showcase.
Psychedelic Furs @ The Phoenix May 9
If you want to get real nostalgic, the Psychedelic Furs take over the Phoenix for their CMW showcase – you know you've always wanted to hear Pretty In Pink live.

#NOTABLE
Want more updates on the most Notable things happening so you know before your colleagues do? Get our exclusive newsletter here and follow us on Twitter for all the latest.