It's that magical time of the year in Toronto.
In just two days time, the Toronto International Film Festival (TIFF) will transform the city with red carpets, glamorous parties, and films that will likely become Oscar nominees.
Practically half of Hollywood will invade our streets, restaurants, and hotels.
Here's who will be in town:
Jake Gyllenhaal will hit TIFF to open the festival with Jean-Marc Vallee's Demolition. The film revolves around a successful investment banker's eventful struggle after losing his wife in a tragic car crash.
Naomi Watts will walk the red carpet alongside co-star Gylllenhaal for Demolition.
Matt Damon is a TIFF fixture by now. This year, he returns in Ridley Scott's The Martian, a film about an astronaut who finds himself stranded on the red planet when he's left behind by his crew after an intense storm.
Jessica Chastain will walk the red carpet alongside fellow cast member Damon for The Martian.
Johnny Depp – Childhood and current heartthrob – will star in Scott Cooper's Black Mass, a film about mobster Whitey Bulger.
Julianne Moore returns to TIFF in Freehold, a film about the true story of a New Jersey detective who fights to assign pension benefits to her girlfriend after she's diagnosed with terminal cancer.
Ellen Page stars alongside Julianne Moore in Freehold.
Sarah Silverman will hit TIFF for the premiere of her new film I Smile Back, where she plays a self-destructive mom and wife.
Salma Hayek will walk the carpet for Septembers of Shiraz, an adaptation of the critically acclaimed debut novel about a secular Jewish family caught up in the maelstrom of the 1979 Iranian Revolution.
Helen Mirren will hit TIFF for the premiere of Eye in the Sky, a thriller about a terrorist-targeting drone mission that becomes a crisis when a civilian girl enters the kill zone.
Drew Barrymore will be in town for the gala presentation of Miss You Already, a comedy-drama about two childhood friends whose relationship takes a turn when one becomes pregnant while the other receives some tragic news.
Shia LaBeouf will walk the red carpet for the gala presentation of Man Down, a thriller about a Marine who's searching for his wife and child in a post-apocalyptic America.
Ryan Reynolds – the homegrown hottie we all know and love – will hit Toronto for the premiere of Mississippi Grind, a film about two travelling gamblers aiming to buy their way into a legendary New Orleans poker game.
Kate Winslet will walk the red-carpet for the gala presentation of The Dressmaker, an adaptation of the bestselling novel by Rosalie Ham, about a dressmaker who returns to her tiny Australian hometown from the chic fashion houses of Paris.
Liam Hemsworth will join co-star Kate Winslet on the red carpet and for the screening of The Dressmaker.
Rachel McAdams will return home to Toronto for a TIFF screening of Spotlight, a true story of a team of Boston Globe reporters who uncovered a massive scandal of child abuse and cover-ups within the local Catholic Church.
Susan Sarandon will hit Toronto for the premiere of About Ray (which also stars Naomi Watts and Elle Fanning), a story about a NYC teenager who is struggling with gender identity.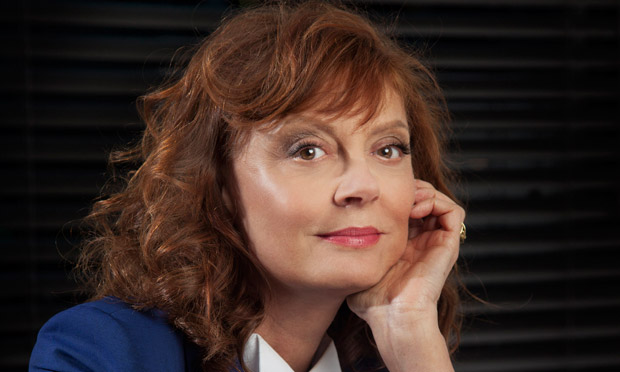 Kristen Stewart will be in town to promote her film Equals, about a utopian future society where crime and violence have been eradicated through the genetic elimination of human emotion.
There you have it; now it's just up to you to have your phones charged and cameras ready.
[ad_bb1]