People who don't like sarcasm are the best; such confident, agreeable, quick-witted folk. More impressively, their negative conclusions regarding sarcasm are often founded upon strong analytic frameworks like raw emotion and insecurity, rather than notoriously unreliable approaches like rational observation and the scientific method.
See what I did there?
According to new research from Harvard Business School, Columbia Business School and INSEAD ("The Business School for the World"), that first paragraph just made you more creative.
You're welcome.
Data from a recent study entitled, The Highest Form of Intelligence: Sarcasm Increases Creativity for Both Expressers and Recipients, suggests that the delivery and deciphering of sarcasm offers psychological benefits that have been largely underappreciated and long overlooked.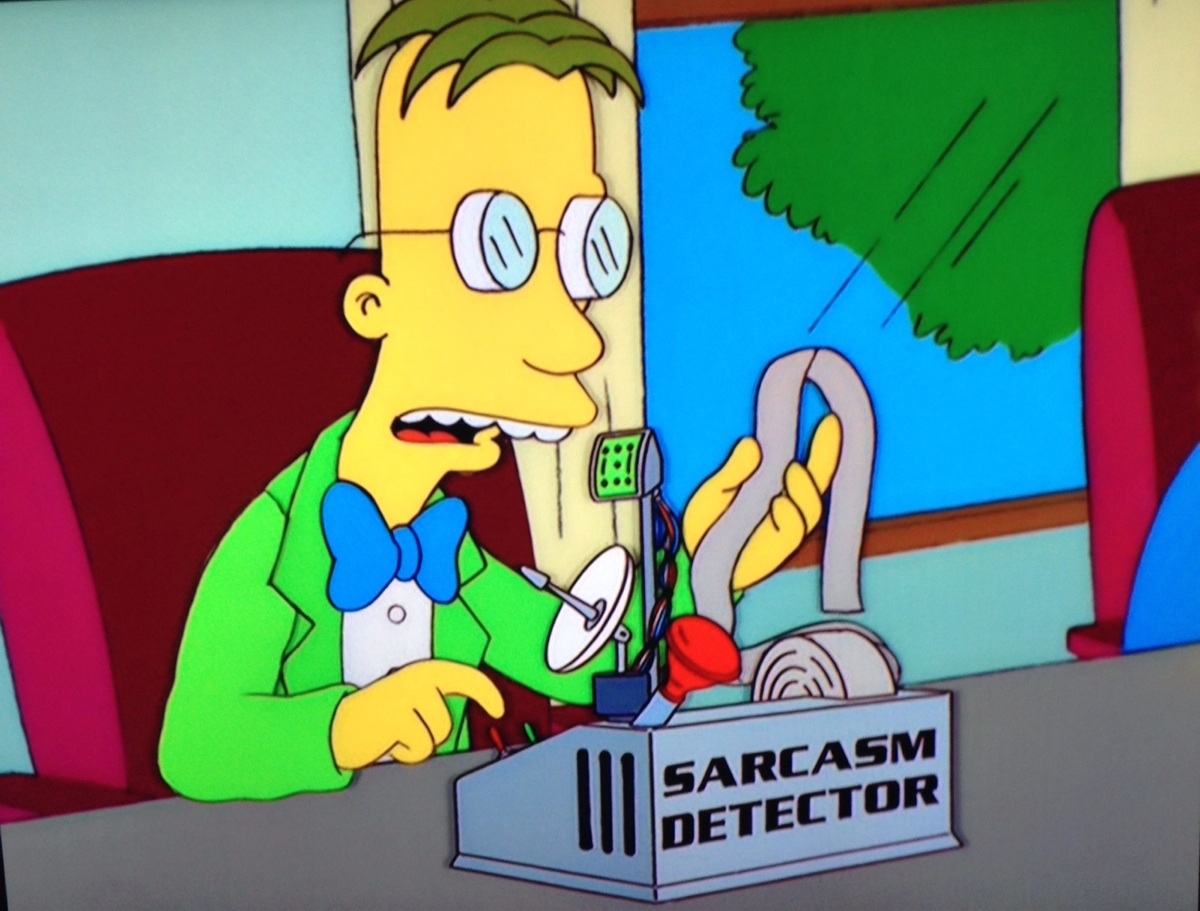 Francesca Gino, the study author from Harvard, told the Harvard Gazette in an email, "To create or decode sarcasm, both the expressers and recipients of sarcasm need to overcome the contradiction (i.e., psychological distance) between the literal and actual meanings of the sarcastic expressions. This is a process that activates and is facilitated by abstraction, which in turn promotes creative thinking."
In the study, participants were randomly rotated through simulated conversation tasks that had one of three conditions: neutral (control), sincere, and sarcastic. After each conversation, participants were asked to complete unrelated "creativity" tasks. Those addressing the creativity tasks after sarcastic conditions consistently outperformed those attempting the tasks after sincere or control conditions.
"This suggests that sarcasm has the potential to catalyze creativity in everyone," Columbia's Galinsky told the Gazette.
The study did show some predictable negative impacts of sarcasm. Namely its propensity to instigate conflict between people with limited rapport. But once a simple baseline of trust was introduced between parties, sarcasm promoted significant creative and abstract thinking without elevating conflict levels.
"We hope our research will inspire organizations and communication coaches to take a renewed look at sarcasm," said Gino. "…by doing so, both the individuals involved in sarcastic conversations…would benefit creatively."
So next time someone makes a derogatory comment about sarcasm, look them straight in the eye while you nod, gently pat them on the head and say, "You're so right." Then hand them this article. They will graciously acknowledge defeat and be in your creative debt for eternity.
Happy sarcasting.
[ad_bb1]