It's that time of year again: time to treat your mom like the queen she is.
After all, she did put up with you through your teen and university years (shudder).
So here are some of our favourite finds for Mother's Day 2015. They probably won't make up for everything you've but her through, but, well, you've at least got to try.
1. Alex and Ani Charm Bracelets ($32 to $64)
The best thing about giving an Alex and Ani charm bangle is that you can never have enough of the stackable bangles – making future gift giving for Mom a no brainer. For Mother's Day, Alex and Ani even feature a "Mom" and "Grandmother" charm bracelet ($32 each), but there are dozens of positive energy-inspired bracelets to choose from. They are available at Hudson's Bay locations across the country.
2. Play Yellow Sparkling Water Maker by Soda Stream ($99.99)
SodaStream Play will not only offer sparkling water whenever the craving strikes, the modern design and vibrant colour options make it more of a stylish kitchen counter rather than an eyesore. If your mom isn't great with technology, not to worry, it's so easy, your niece or nephew could do it. The SodaStream Play is available at Hudson's Bay locations across the country.


3. The Hope-Knot Pendant from Women's Brain Health Initiative ($125)
Give your mom the gift that continues to give back – and becomes a new go-to staple in her jewellery box. The Hope-Knot collection was created by the Women's Brain Health Initiative to combat brain-aging diseases in women, with all proceeds directed to support gender-based brain aging research. The pendant is available via The Hope Knot Shop, but the only problem is that it won't arrive until after the fact, but you can inform Mom over brunch that she can look forward to it arriving soon.

4. Tory Burch Stripe Straw Large Tote ($350)
When it comes to moms, the bigger the bag the better – that's why she always seems to have everything you need within arm's reach. Perfect for beach and picnic season is the Tory Burch Stripe Straw Large Tote. The timeless, oversized tote is inspired by the classic flat-brimmed hat, and made complete with bold leather detailing. Who knows, maybe she'll even let you (or your significant other) borrow it for your next beach vacation.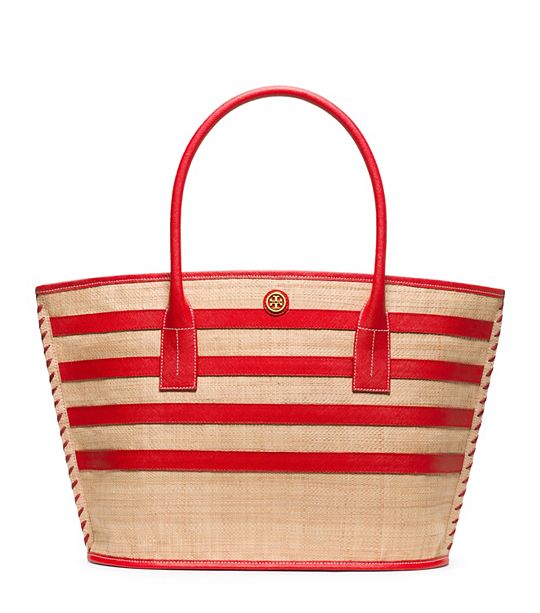 5. Gwyneth Paltrow's It's All Good Cookbook ($35)
If your foodie mom also has a shameless love for celebrities – especially Gwyneth Paltrow – pop into Indigo and pick up Paltrow's It's All Good cookbook. It's filled with 185 easy, delicious, and health-conscious options that the Oscar-winner turns to when she wants to lose weight and gain energy. As an added bonus, your mom probably doesn't know how crazy Gwyneth is yet.

6. Kate Spade New York iPhone 5 Case and Tablet Case ($40.00 and $65.00)
For the tech-savvy, fashionable mom, hit Holt Renfrew to pick up one of the bright and bold patterned Kate Spade New York iPhone or tablet case. If you're mom's a sushi lover, you may want to opt for the Bento Box Tablet Case; if Chinese food's more her thing, there's always the iPhone 5G Fortune Cookie Case as well. Of course, there are also many other non food-related patterns to choose from.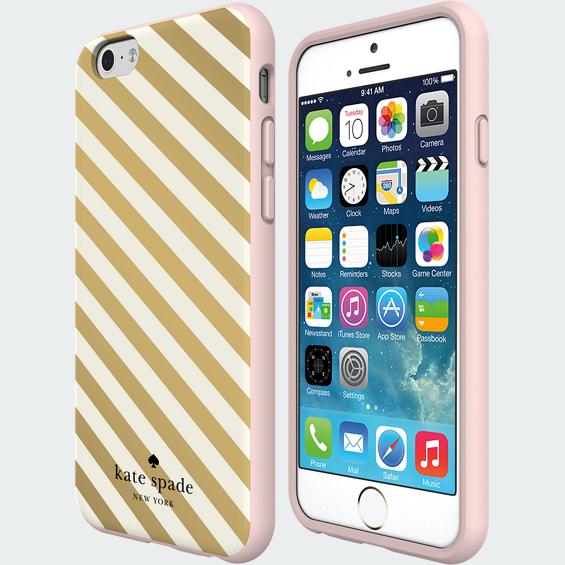 7. Quicklook Hyannis Lanterns ($19.50-$55)
If you're mom has a thing for outdoor dining or entertaining, hit up Pottery Barn for the Quicklook Hyannis Lanterns with a bronze finish. With a look of vintage, repurposed canning jars – complete with a rope handle – the lanterns (which come in varying sizes) are a welcomed addition to any garden, patio, or terrace. As an added bonus, they are currently on sale (they regularly retail between $24.50-$69.00).

8. David's Tea Mother's Day Relaxation Kit ($45)
If your tea-loving mom is in need of a little R and R, visit one of the many David's Tea locations across the country and pick up their Relaxation Kit. Three amazing blends of tea are guaranteed to ease any stress, and Mom will feel even better when sipping them out of a pretty purple mug and taking in the comforting aroma of a lavender-scented soy wax candle.

9. Total Motion Stone Ankle Strap Sandal by Rockport ($130)
Rockport is more stylish than ever this season. If your mom has a thing for shoes, the Total Motion Stone Ankle Strap Sandal will become a guaranteed staple this summer. The versatile sandal – which comes in beige and black – is perfect for all occasions, as it's easily dressed both up and down. The shoes are made Baby Boomer mom-friendly with features like Adidas sport technology for cushioning and shock-absorbing and a heel that's stylish, but only just over two inches high.

10. Prada Candy Mother's Day Gift Set
Providing your mom isn't partial to allergic reactions, perfume always makes a great gift because it's something she wouldn't usually buy herself. That's why the Hudson's Bay Company is offering the gift of a seductive Prada Candy fragrance gift set, packaged all pretty for Mom in bold shades of pink and gold. The set includes a 75ml Eau de Parfum, a 75ml Body Lotion, and a 75ml Miniature perfume for travel.

11. Swarovski Angelic Pierced Earrings ($99.00)
The best thing about gifting Mom with Swarovski'S Angelic Pierced Earrings is that they look more expensive than they look, and the classic, romantic design will never go out of style. Not only are they versatile, they're also reversible (right?), allowing for two different crystal-filled looks, with one side featuring a shiny crystal pearl and the other a clear crystal framed in crystal pavé.

#NOTABLE
Want more updates on the most Notable things happening so you know before your colleagues do? Get our exclusive newsletter here and follow us on Twitter for all the latest.