Some jobs leave no room for bullsh*t – like working at an American diner in rural Scotland banging out a ton of semi-fancy food in a kitchen the size of a closet.
And rather than luring you into a gig where the money is sh*t and the workweek can last up to 55 hours with HR jargon, proprietor Justin's job posting for a chef at his soon-to-launch establishment is so damn real you can't help but wish he was your boss.
The job in itself is pretty much what you'd expect from a kitchen position:
I have no problem working seven days a week, but on the off-chance I break my foot or get third-degree steam burns on my face I need someone who can work unsupervised and still make quality food. It's a breakfast/brunch/lunch place to start, but there are no eggs benedicts. Go on, wrap your head around that and then continue reading. I'll wait.
Except for one minor stipulation:
"You also have to put up with my wife because I do, and she's the real boss."
Let's take a look at the financials:
"The money is shit. It's £7/hour and a cut of the tips. Don't ask for more because I don't have it. You'll literally be making more than me because I am essentially working for free until the place is paid off. It's not going to be open any later than 5pm for the first six months, so if you like your evenings you can have them.
I'll also let you order food for yourself at wholesale cost to compensate for the shite pay. That's the best I can do. I'm dead serious about the money thing. Don't come to an interview and then say it sounds great but you've got your kid's school clothes to buy or whatever. I don't care. There's no money."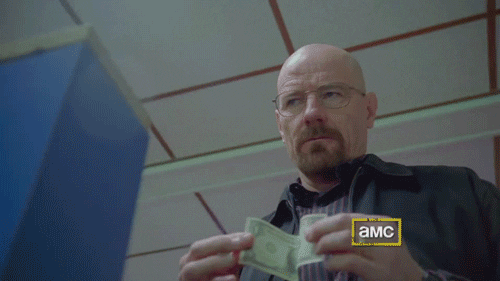 Most important, of course, is the food…
"It's a free-for-all. Seriously. I'm calling it an "American Diner" because I'm American and it's a diner, but there's sumac, harissa, n'duja, compotes, mooli, shakshuka, mussels, haggis, Greek yogurt, Vietnamese coffee, hoisin, fish sauce, a dehydrator, labneh, kimchi, etc. You have no idea what I'm talking about? Then please, PLEASE, don't apply for this job. I have way too much shit to do in the next six weeks to be interviewing people I'm never going to hire."

So how do you score this most coveted of positions on the outskirts of Glasgow?
"It's going to be a hard job, but I genuinely think we can do something refreshing and different in this city, so if that seems like the type of thing you're into, email your CV and we'll make it happen.
Send me a real cover letter too, if you're the cover letter type. If you have one that says you're a "hard-working team player that can also function well alone" and that you "value customer service and punctuality" I will stab myself in the face with a pencil and nobody will get a job."

A few final words of sympathetic appeal:
"I know how horrible this industry is, and I 'm not looking to take advantage of anyone or burn you out so I can go on holiday all summer.
You can learn a lot. You can have a good degree of freedom. What you cannot do is be a pain in my balls because my life savings is on the line and I have to work with my wife all day so I don't have time for any primadonna bullsh*t. Come be part of a family and make better breakfasts than Glasgow knows what to do with."
We couldn't cover all the gems of this genius ad, of course, so do yourself a favour and peruse the full listing.
#NOTABLE
Want more updates on the most Notable things happening so you know before your colleagues do? Get our exclusive newsletter here and follow us on Twitter for all the latest.