Technology is quickly changing the way we bike.
That, combined with our penchant for customizing every aspect of our lives, has given rise to a host of incredible accessories, add-ons, mods, and toys to turn urban cycling into a pretty luxe endeavour.
Here are 9 incredible bike accessories to give you the best possible ride on two wheels…
[ad_bb1]
Safety Signals On Your Back
Safety's the name of the game with Cyclee, a device developed in Azerbaijan that displays illuminated signs, words, and symbols on your back. No, there is no middle finger display.
Glo Bars
Your social life is not the only environment to see and be seen. Glo bars are perfect for urban night riding.
Quad Lock Phone Mount
Until Ford releases its high-tech MoDe:Flex eBike, strapping a phone to your bike with the Quad Lock mount is your best bet for turning your bike into a 'smart' ride. It can be attached to almost every part of your bike in just seconds, and is also equipped to handle GoPro mounting. The option to display your phone horizontally is a nice touch.

Ivation Boomer Bluetooth Speaker
Everything in life should come with a speaker – your bike is no exception. This slick bluetooth boombox offers crystal clear streaming, impressive stereo sound, and multiple mount options. Together with a phone mount, you can create a pretty badass dashboard.
Collina Strada Carry-all
Always ride in style. And for the gents: it's not a purse… it's European!
Leather Wine Rack
As awesome as this is, it's still not legal to drink and bike. If beer's more your calling, this is the booze bag for you.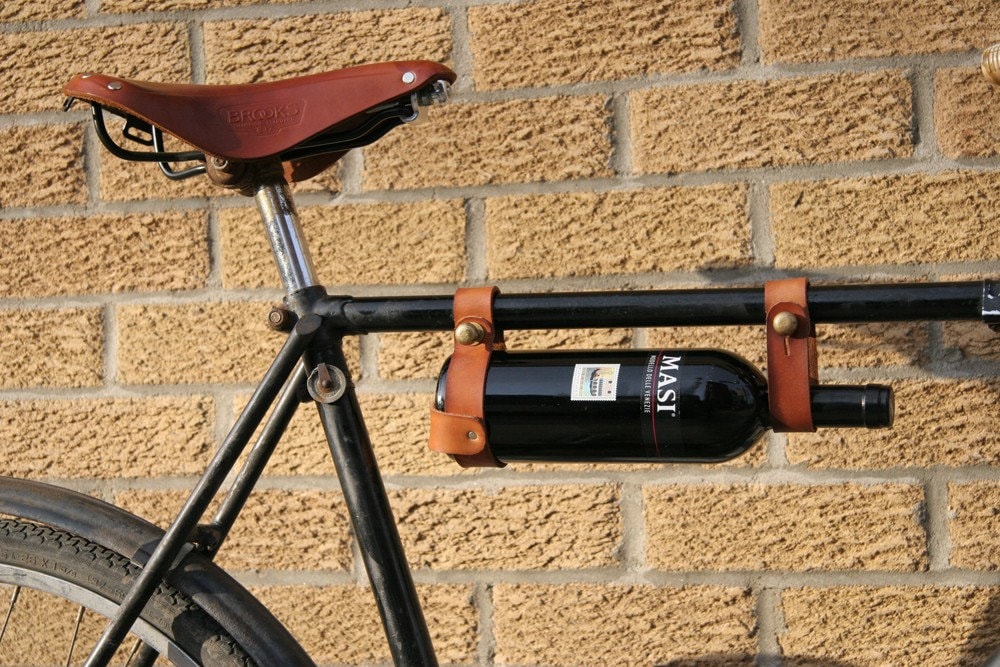 Augmented Reality Helmets
Seriously. Check this out:

Shimano XTR Di2 Electronic Shifting Gears
If you have $3,500 laying around, this is absolutely worth the investment.
30-Seven Heated Gloves
Remember: we live in Canada. These heated gloves, with strategically placed heating zones, can easily extend your cycling season by a few months.
[ad_bb2]