A visit to Niagara Region is always a good idea.
Yesterday, we told you about 11 great Canadian destinations to visit this fall.
But we realized we needed one more.
Though typically associated with the warmer months (especially for those white wine and rose lovers), Niagara is also pretty amazing in the fall.
Here are 7 reasons you should visit Niagara:
[ad_bb1]
Niagara-on-the-Lake is Even Prettier in the Fall
The picturesque tree-lined streets and vineyards of Niagara-on-the-Lake are even prettier in the fall when the leaves start to change – whether you explore the area on foot or on a bicycle. Off the main strip and surrounded by trees, the regal-like Queen's Landing Hotel is a perfect spot to stay and unwind after an afternoon of taking in the fall colours – and it's complete with a view of the lake.
The Restaurants
If you're a foodie (and who isn't these days), you may want to make the drive specifically to Watermark Restaurant for a little fine dining that comes with a view of the falls and a new three or five course fixed-price option. There's also the brand-new Backhouse Restaurant, which has a focus on cool climate and sustainable cuisine. With their own farm, the cuisine at Backhouse couldn't be more farm-to-table. As for the sleek design, the space is more Instsagram-worthy than many of your favourite Toronto hotspots.
The Falls Aren't As Overrun with Tourists
Let's be honest; the best thing about Niagara Falls (as in, the actual falls) in the fall is that it's not as over-saturated with the typical fanny pack-wearing tourists and bachelor parties as it is in the summer months. Meaning, you can take in the view without a million screaming people behind you, or your picture being photo-bombed by a drunken dude in the background.
The Shaw Festival is Still Going Strong
Niagara-on-the-Lake's Shaw Festival continues until the end of October. The iconic festival will run until November 1, and includes a variety of Bernard Shaw and Shavian productions for all theatregoers – whether you're taking your parents or your new significant other. This includes quality productions of famous plays like Shaw's Pygmalion. You can find more information here.
There's No Shortage of Apple and Pumpkin Picking
In order to experience a Canadian fall season properly (and to document it on social media), you sort have to hit an apple orchard or a pumpkin patch. With all the farms in the Niagara Region, luckily you'll find no shortage of either.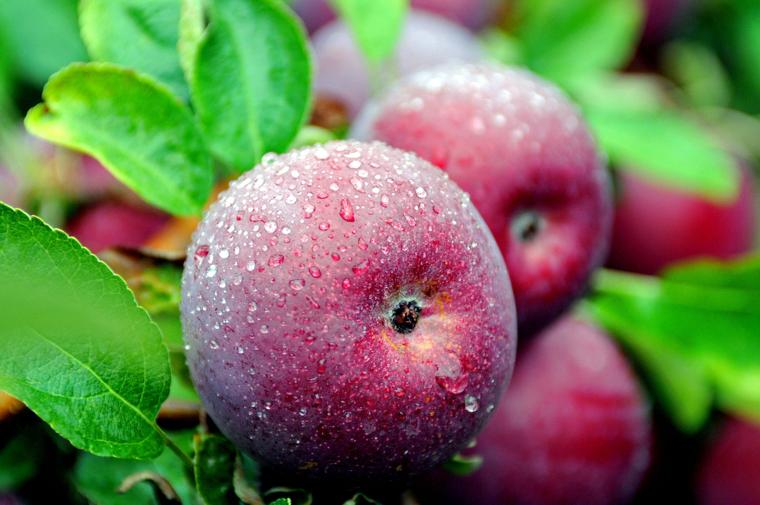 You Can Get Into the Halloween Spirit
There are few places that will get you in the Halloween spirit more than an autumn trip to Niagara. From the truly terrifying haunted houses along the Niagara Falls strip to the aforementioned pumpkin patches, Niagara and Halloween are pretty much synonymous. If you're feeling brave enough, you may even want to stop by Haunt Manor. As one of the largest attractions of its kind in Canada, Haunt Manor is three legendary Haunts on one Location on a real Historically Haunted site from 1812.
The Wine is Still There
Just because you may have to wear a coat while at it doesn't mean you can't still enjoy the dozens of wineries in the region. Many, like the family-run Marynissen Estates Winery, are even offering sales on their wine right now. Come November, Taste the Season – a holiday-inspired food and wine tasting event – will run each weekend, and features some of the regions most established wineries, like Trius and Iniskillen.
[ad_bb2]