Birthday dinners. Team retreats. Quarterly meetings for your local Illuminati chapter.
Some gatherings are best left out of the public eye.
Though they're not always easy to spot, a trove of private dining rooms can be found tucked away among the top restaurants in the city. These venues are unique, upscale, and, most importantly, behind closed doors.
[ad_bb1]
The Grand Salon at Tableau
This room marries old world charm with a bright and modern simplicity. Tableau's hearty menu of French bistro classics is a recipe for indulgence that pairs beautifully with free flowing Champagne.
The Marilyn Room at Glowbal
Tucked all the way in an upstairs corner, the Marilyn Room has the privacy factor nailed down. Inside, it's appropriately dramatic with a separate lounge area, a stately table for 12, and leather walls adorned with cheeky silhouettes.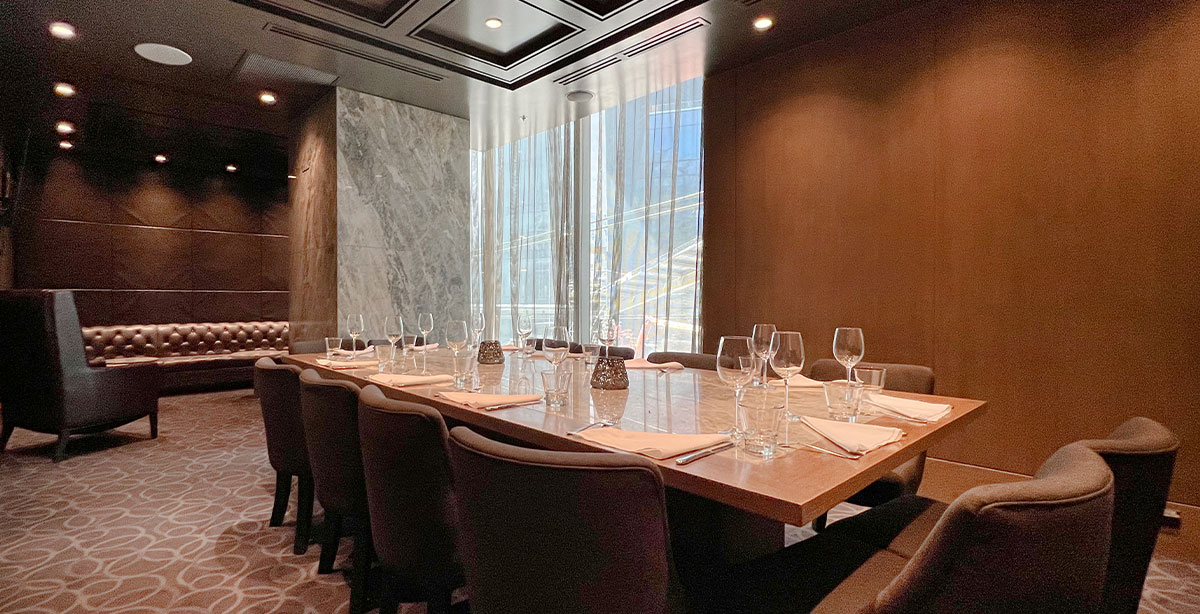 The Wine Room at Yew
Soaring glass wine racks and a skylight enclose this space, which commands attention from all angles in the center of the restaurant's large dining room. It's private dining with a hint of exhibitionism.
The Blue Sky Room at Miku
This is the corner office of dining rooms, and its sweeping views of Coal Harbour and the North Shore Mountains deserve top marks. We suggest this as a lunch venue to take advantage of the natural light.
L'Abbatoir's Private Dining Room
120-something years ago this building served as the police department's stables, and the brick, beams, steel, and glass complete the requisite industrial look. The cool factor is taken a step further with a discrete entrance tucked away alongside the kitchen.
Boulevard's Private Dining Room
The largest of our picks, this room can hold up to 48 people for a seated dinner. While it oozes classic sophistication with wood paneling and gilded oil paintings, the high ceilings and modern accents ensure it never feels stuffy.
[ad_bb2]