Getting married is super exciting. But planning for a wedding is a complex, confusing and often stressful endeavour that usually lasts well over a year.
So your bachelorette party should be a welcome break from all the preparation and the chaos – a chance to relax, enjoy your friends' company, and have tons of fun.
What it shouldn't be is a nerve-wracking night where you dread your maid of honour pulling the willy straws out of her bag and the entrance of a very muscly 'cop' who's arresting you for being a very bad girl.
But bachelorette parties don't have to be all male strippers and cowboy hats. If that's not your bag, here are some fantastic ways to kiss goodbye to the single life.
[ad_bb1]
Cabin Fever
There's always the presumption with a bachelorette party that the bride wants to get off-her-face drunk and party the night away. And while there's every chance that is true, the desire to just hang out with your closest friends is often overlooked in favour of something showy. You can still stock up on booze, get riotously drunk, and slur "I love yooouuu" at each of your gal pals in a cottage you hire for the weekend – but when you pass out, your bed will only be a few feet away.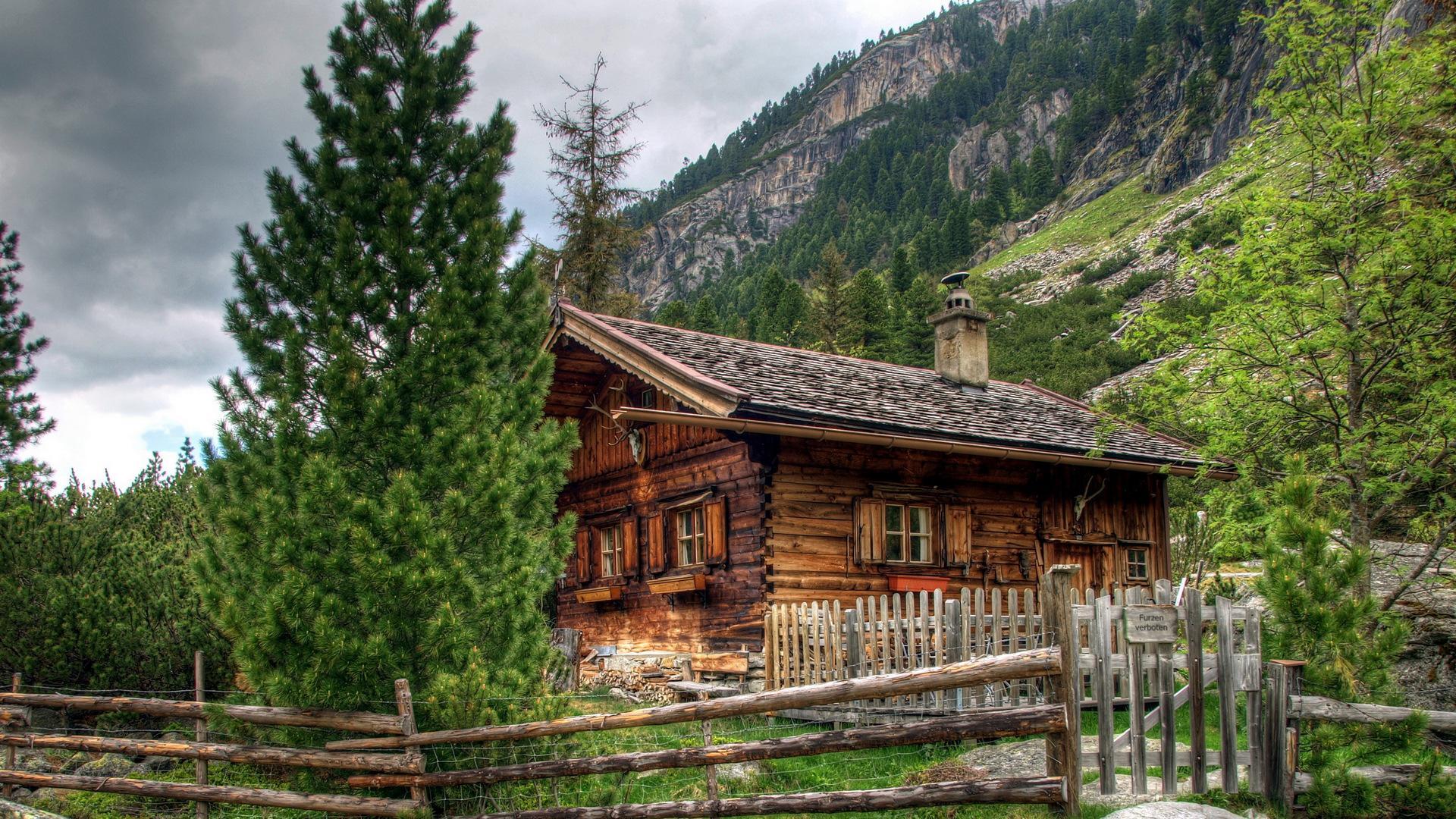 Shake Your Booty
If you want to strut your stuff but not in a sticky nightclub at 3am, dance classes are a really fun idea for your bachelorette. You could learn burlesque, master the pole, or even channel your inner Queen Bey. Most classes are tailored to suit all abilities, so you needn't worry if you have two left feet or can't remember the dance routine – you'll soon be giggling so hard you won't care what you look like. Plus, it's all power to the bridal diet if that's what you're into.
Afternoon Tea
A lot of brides plan to invite their future in-laws, as well as their girlfriends, to their bachelorette parties. So if you could do without the stripper giving you a lap dance in front of your fiancé's 60-year-old mother, something a little demurer might be a better bet for everyone involved. Go all Downton with fancy sandwiches, scones, and clotted cream at the Shangri-La Hotel's Lobby Lounge or the Old Mill Inn. And once you've poured yourself enough tea, switch things up to something bubbly with a glass of Champagne or Prosecco.
Wine Tasting
For those who want to get inebriated but prefer not to go to a nightclub or busy bar, a wine tour or wine tasting is a really great alternative for those looking to relax and enjoy some fabulous wine. Travel to nearby Niagara for a four-stop bachelorette party tour, which includes lunch service, door-to-door transportation, pastries and entrance to the wineries. More of a whisky lover? Toronto Distillery does a Whisky Grain Exploration Experience so you can learn about your drink instead of just downing it.
Sport Fans
There's no better place to drink in the middle of the day without judgement than at a sports game, and depending on when you have your bachelorette party, you could be swilling beer outside in the sunshine. Heading to the Rogers centre to watch the Blue Jays in action is a great spring or summertime activity, while courtside at a Raptors game at the ACC can be enjoyed in all seasons (if you don't mind the exorbitant beer prices).
Spa
Stop thinking about flower arrangements and wedding table layouts for a whole day and reinvigorate your mind, body and soul ahead of the big day by indulging in some spa treatments. For a truly relaxing experience, get out of the city and head to a spa in the Blue Mountains where you can hire a chalet for you and all your girlfriends. These feature saunas, fireplaces, and hot tubs, as well as a BBQ that can be used in the spring, summer and fall.
Casino
If you haven't already gambled away your life savings on your big day, rolling the dice with you and your girlfriends is a fun way to spend time with your squad in a less traditional setting. Depending on which casino you head to, you could also catch dinner and a show before you go for the roulette table or the slot machines. You could club together and chip in a set amount so that the bride has a pot to fritter away from so no one goes home bankrupt.
A Room With a View
If you struggle to get all the gang together these days, sometimes you don't need a wild and wacky idea to have fun at a friend's bachelorette – you just need a good base. Hire a couple of rooms at a hotel, have dinner and a few drinks at the bar, then hit the town and do it up right. Or head to the Devonshire Drake in Prince Edward County and hire one of their suites or the loft.
Axe Throwing
If all the pent up frustration of wedding planning has reached boiling point, you can unleash the fury in the company of your bridesmaids and friends at Batl – which has locations all around Ontario and Calgary. It's a great activity if you have a mix of guests, as everyone can enjoy axe-throwing – no matter your age, skill or fitness level. Batl hosts bachelorette parties and can cater to parties from 6 to 100+.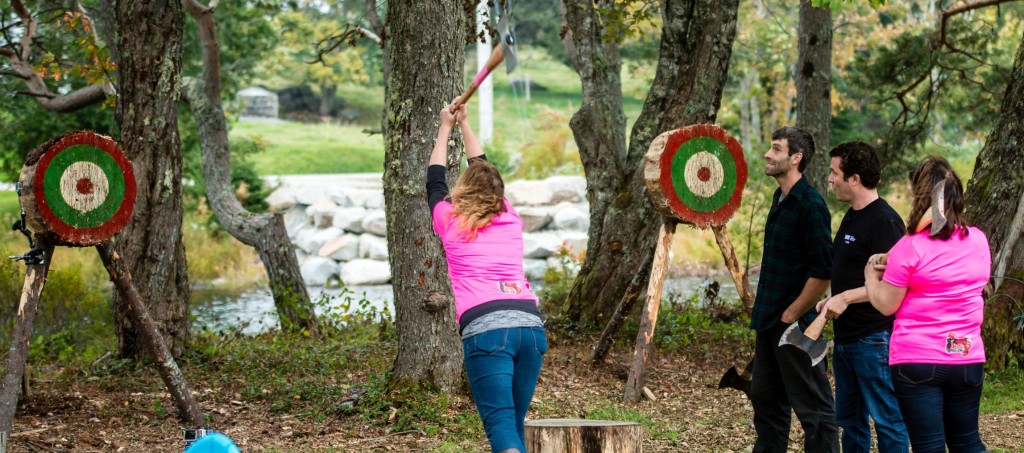 [ad_bb2]