There is a time and a place for everything – including work.
Even though you may see your employer as a friend, it isn't a good idea to say whatever you want to him or her.
It isn't the best idea to tell your boss some of the things in your life, because some things are just a bit too personal. After all, they're the ones putting money into your bank account. But since common sense isn't always as common as we hope it is, here are 14 things you should never say to your boss. Well, not if you hope to keep your job for very long.
[ad_bb1]
Man, I'm Really Hungover
You never want to tell your boss you're hungover. It screams irresponsibility and they might not see you fit to do your job – but they might see someone else fit.
That's Not in My Job Description
Don't be that employee. Regardless of whether or not it's in your job description, you're being asked to do something. Biting the hand that feeds you is never a good idea.
It's Not My Fault
Excuses, excuses, excuses. There are other ways to defend yourself rather than simply diverting the blame. You don't have to take responsibility – this could be one of the worst things to say to your boss.
Anything that Involves Asking Them on a Date
Big no – just no. Get that thought out of your head because there is no way this will end well. The last thing you want is to be in a relationship with your boss. There are plenty of fish in the sea – so ask someone else (seriously, anyone else).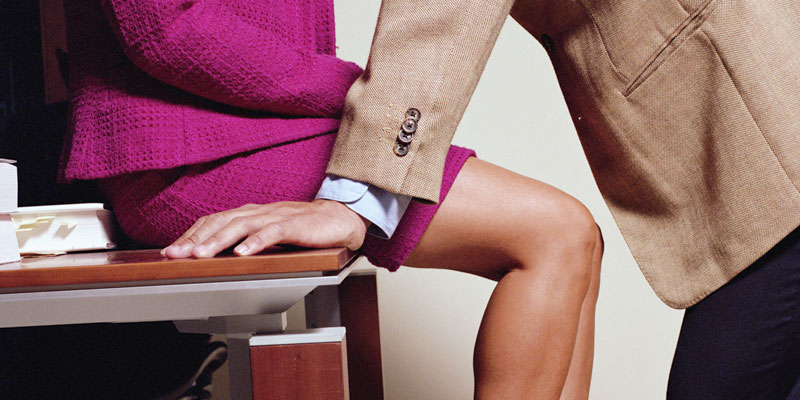 How Drunk You Got on Saturday Night
Even though you may seem close to your boss, this isn't really appropriate in any work environment. Better yet, don't bring up your nightlife at all if they weren't with you.
Can You Get Someone Else To Do It?
Asking for someone else to it just makes you look lazy. You don't want to appear like you don't like your job (even if you truly don't). If you're asked to do a specific task, do it.
But I Was Only 15 minutes Late…
We understand, s**t happens, but there are ways of justifying your 'minor delay.' Regardless of how late you were, you were still late. Unless you're looking to get fired, then keep quiet if you're late – better yet, apologize and move on.
I Did My Best
If you truly did do your best and it wasn't up to par it might leave your boss questioning your capabilities. It's better to discuss your learnings and address how you'll do it better the next time.
That Time You Got Fired
Telling your employer about that time you got fired probably isn't the smartest thing to do. It might give them second thoughts about keeping you on payroll – or worse, give them the idea they've been looking for to get rid of you.
Talk Poorly About a Co-Worker
This is the real world and no one is asking you to like everyone – just keep your negative comments to yourself. Remember what you learned as a kid, if you don't have anything nice to say, don't say anything at all.
Anything About Politics
Keeping your mouth shut about politics at work trumps saying something stupid any day. You don't want to build any unnecessary (and costly) walls between you and your boss.
Asking to Leave Early (Hey, It's a Slow Day)
No one has a problem with you leaving early – if you have to. But not because simply things are slow or you're just not 'feelin' today, it screams laziness and shows you're not willing to be a self-starter or push yourself through a rough patch.
It's Always Done This Way
Even though something very well may be done a particular way, it doesn't necessarily mean that is the only way to do that task. Things change – one thing you don't want to change is your employment status.
I Probably Shouldn't Tell You This But …
If the sentence begins with the above, stop. Stop immediately and walk away.
[ad_bb2]