This year has been an outstanding one for Toronto.
Between Billboard dominated by artists from the GTA to sporting events hosted and played in the city that saw the world's gaze fall upon us, it's been a busy calendar for Torontonians.
The good news is early forecasts for 2016 look like the city is showing no signs of slowing down. With sport, music and the arts all set to light up Toronto once more, we look forward to another great year of culture and entertainment.
[ad_bb1]
SPORT
1. NBA All-Star Game in Toronto
The 65th edition of the exhibition basketball game will be held in Toronto on Valentine's Day 2016 at the Air Canada Centre, the first time the All-Star Game will be played outside the United States. After the first returns of voting, Lakers star Kobe Bryant, who has said this year will be his last, is well ahead of Steph Curry and LeBron James as top vote-getter.
2. The World Cup of Hockey Returns
The third installment of the World Cup of Hockey will be returning in September 2016, and all games will be played at the Air Canada Centre. The international two-week tournament is the first since 2004 and will feature teams from the United States, Russia, Sweden, Finland, the Czech Republic and the host nation. It will also feature top NHL players not represented by their national teams playing as Team Europe, and an under-23 North American side.
3. UFC Visits Canada
Thanks to the rise (and recent fall) of Ronda Rousey, UFC has gained massively popularity over the last year. Good news for fighting fans, because Canada can expect to see three shows north of the border in 2016. The schedule is still being worked out but Toronto and Calgary are at the top of the list.
SHOPPING
4. Saks Fifth Avenue
Opening one store at the Eaton Centre and another at Sherway Gardens, Saks Fifth Avenue with be hitting Toronto and the GTA in February 2016. The 163,000-square foot, multi-level Saks will feature women's designer wear and a men's made-to-measure lounge, as well as Fifth Avenue's signature 10022-SHOE salon.
5. UNIQLO
The Japanese clothing retailer will enter the Canadian market in 2016 with one store opening in the Eaton Centre and another at Yorkdale Shopping Centre. The brand will be selling its comfortable, stylish apparel suited to perform in different climates and weather for men, women and children.
6. Nordstrom
Toronto's downtown Sears store will be making way for U.S retailer Nordstrom, which is predicted to open in fall 2016. The chain will move into the store at the Eaton Centre, where Sears is said to be keeping the top four floors of its headquarters but leasing the remaining 140,000 square feet.
EVENTS
7. Notable Awards 2016
Nominations for the Notable Awards 2015 are closed and voting will commence shortly. But don't just recognize your industry favourites – be there to see them pick up the coveted award. Tickets are on sale now for the event on February 17, 2016 at the Carlu in Toronto.
8. motionball
Toronto's largest young professionals charity gala will be taking over the Liberty Grand on February 5 as they transform the space into a natural wilderness for motionball's 'A Night in the Woods'. The event takes over all three ballrooms and dress code is black tie with "touches of nature."
EATING
9. Restaurant Openings
The city has long been a foodie haven, and with Oliver and Bonacini launching restaurants at the new Saks Fifth Avenue stores, along with a world-class selection in their food hall from Pusateri Fine Foods, there's even more to look forward to. Union Chicken, Bar Volo, Kwan and Bolpetta will also be opening their doors and filling hungry tummies around the city.
THEATRE
10. Matilda
The hit stage show based on Roald Dahl's novel became an instant smash hit, winning widespread critical acclaim and more Olivier Awards than any single show before it. With music and lyrics by comedian Tim Minchkin, the witty show is loved by children and adults alike, and now it's coming to the Ed Mirvish Theatre in July.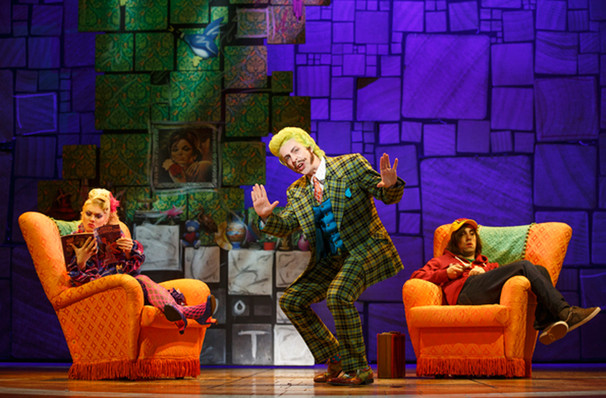 MUSIC
11. Adele
For the lucky few who scored tickets to see Adele, 2016 will see the lady of the moment belt out her classic songs over a mammoth four-dates period in Toronto, with two more shows in Montreal and Vancouver. The Hello singer will be touring her 25 album between 3-7 October at the Air Canada Centre.
12. Justin Bieber
The 21-year-old will also be stopping by in his homeland for his Purpose tour, a 50-city circuit that will see him visit Vancouver, Quebec City, Montreal, Winnipeg, and Calgary, among others. Mr. Bieber will be making teenagers (and adults) cry live when he visits Toronto's Air Canada Centre on May 18 and 19.
13. Festivals
Thanks to North by North East and Panamania, 2015 saw a year that was jam-packed with incredible music, culture and entertainment. Unfortunately it also saw a couple of EDM festivals washed out due to poor weather. But we're predicting 2016 will be the best yet. And with the Way Home returning for a second year and Field Trip already selling out their first round of tickets, it's time to get planning for a summer of great music. Happy booking.
13 1/2. Arcade Fire Speculation
Back in September the band said they were 30 per cent into their fifth LP, and if they follow their trend of releasing an album every three years, we could expect to see a new one released in 2016. Back in September they released two brand new tracks on seven-inch, and while nothing has yet been announced, any new music from Arcade Fire is always highly anticipated. We'll keep our fingers crossed…
[ad_bb2]