This post is brought to you by Atlas Communications.
It's no secret that King West has become one of the trendiest neighbourhoods in which to work, live, and –  most importantly – play in the city of Toronto.
In the heart of the fashion district, King West offers a diverse selection of delicious restaurants, high-end nightclubs, and a ton of specialty services – all geared to young professionals.
When you work in the King West area, you have the best of everything the city has to offer right at your fingertips. And while we certainly aren't complaining, we've noticed that we've definitely gotten a little spoiled over the years.
Here are 12 inevitable things that happen when you work on King West.
[ad_bb1]
1. From Spadina to Bathurst, You Know All of the Drink Specials on King
The stretch between Spadina and Bathurst is lined with a seemingly endless selection of pubs, nightclubs, and restaurants. When you work on King West, you get to know all of the drink specials — a little too well. Some of our favourites? Fynn's of Temple Bar with their $4.50 pints of Keith's on Wednesdays, CIBO Wine Bar offers up Sociale Thursdays that feature half-off wine by the glass, and Gusto 101 on Portland because, dollar an ounce wine. And that's just the tip of the iceberg – and one of the many reasons most people who work in the area never actually see their own neighbourhoods in actual daylight.
2. You Become an Absolute Pro at Getting Ready to Go Out at the Office
Why would you travel home when you're already in the heart of the action anyway? A quick makeup touch-up at your desk and you're ready to go. When you're a busy young professional, getting ready in a jiffy becomes something almost resume-worthy. Plus, since you work in such a great area, you also always succeed in getting your friends to come to you (#winning).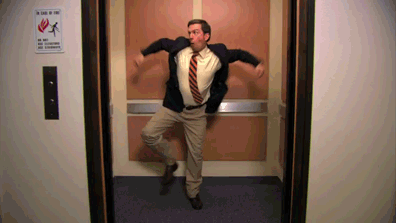 3. Every Time You Walk Past Fring's You Hope You See Drake
We feel slightly embarrassed admitting this, but to anyone that's ever walked past Fring's on a daily basis – you know it's 100 per cent true. Whenever you walk by the recently opened and delicious restaurant, you always take a (hopefully) casual glimpse inside to see if the Hotline Bling singer will magically appear. We're still keeping our fingers crossed.
4. You Pick Your Coffee Shop Based On Your Current Mood
In a hurry? Pop into Starbucks for the quick and dirty java hit, since the baristas already know your order by heart anyways. Do you have writer's block and need to get the creative juices flowing? Good thing Jimmy's is just a quick walk up the street. Feeling down and need something a little sweeter? Try the hidden gem that is the La Merceria, specializing in creamy hazelnut and coconut lattes. When you work on King West, you're so spoiled with coffee shops that you can simply pick one to suit your current mood and schedule.
5. You're Also Spoiled with Lunch Options
Similarly, you're also spoiled with an endless selection of lunch options. If you have a lunch meeting, it's almost stressful trying to pinpoint where you should go when your choices include Lee's, Valdez, Portland Variety, The Keg, and Pizza Libretto (coming soon!). Forgetting to pack your lunch actually seems like a blessing when you work on King West.
6. You Strategically Plan Your LCBO Runs
The King and Spadina LCBO location is actually horrendous in the evenings and weekends. When you work on King West, you'll find yourself strategically planning your LCBO runs to avoid the insane after work rush. For us, this often means going on a booze run at 11am on a Tuesday. And yes, the somewhat judgmental looks are definitely worth beating the line.
7. You're Addicted to Uber Because the King Street Car Sucks
For anyone who's ever waited (and waited) for the King streetcar, we're sure you can relate to this one. Not only does it take usually upwards of 10 minutes for the thing to arrive, it's always packed, which makes Uber seem like a great option – until you get your credit card bill. We always tell ourselves we'll walk to St. Andrew Station (it's really not that far), but somehow it just never seems to pan out that way.
8. You're a Pro at the Lunchtime Gym Break
Since we're clearly not getting fit from walking anywhere, we've become old pros at the lunchtime gym break. With Fit Factory, GoodLife, and Totum Life Science all just minutes away– we've mastered the art of fitting in a quick workout at lunch and making our way back to the office in a jiffy.
9. You Find Yourself Hanging Out with a Lot of Techy People
King West has become the entrepreneurial tech hub of Toronto. With Hubnest, eBay, and Brightlane all located on the King West strip – you'll find yourself making friends and collaborating with your really smart neighbours. Also, virtually every networking event you go to will be something to do with a new tech startup in the area.
10. You Are Shocked When You See People Actually Wearing Suits
Since King West is the agency hub of Toronto, most people who work in area are blessed with the option to dress cool and laid back. So when you venture out into the financial district, you're actually shocked that people are wearing suits…but also take note of how great they look.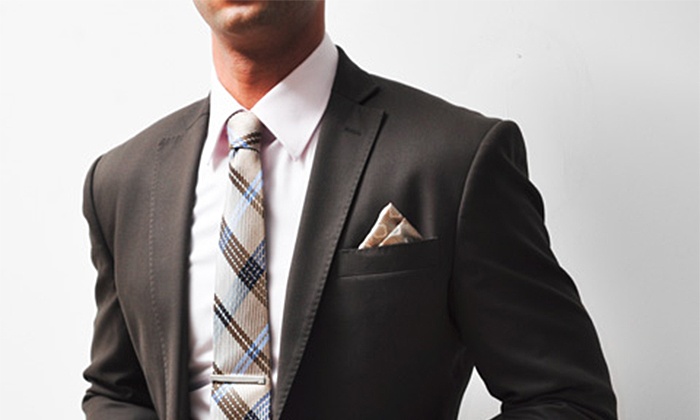 11. You've Started to Actually Care About the Way You Look
There is an absurd amount of beauty parlors, nail salons, and blowout bars on King West. If you just sort-of-kind-of cared about your personal appearance before working in the area, this is subject to change after a few months and you will have the manicure to prove it.
12. You Contemplate on a Daily Basis If You're Ready for a Dog
King West is pretty much YUPPIE central – and a walk in Victoria Memorial Park is concrete evidence of this. If you've ever taken your lunch break in the park, you'll see a plethora of adorable pooches, and contemplate for the 100th time if you're at a stage in life where you can nurture and love a puppy. It also doesn't help when your office is dog friendly – we're looking at you, Brightlane.
Working on King West obviously has its perks, but there are some downfalls too, like how empty your wallet always seems to be. But we take the good with the bad, and know we wouldn't want to work anywhere else.
[ad_bb2]