Everyone's parents are adamant that going to school, getting good grades, working really hard, and finding a good job were the steps you need to take to become successful.
And while there was definitely some truth to our parents' lectures, the education aspect just isn't necessary all of the time.
[ad_bb1]
Getting a post-secondary education can easily cost you thousands of dollars, and once you graduate there's no guarantee to find work.
Not to mention that it's quite common for successful business minds to achieve fame and fortune by taking more unconventional routes that don't typically involve going to school.
James Proud is one of these individuals. Born in a rough part of South London, Proud began exploring the world of tech at an early age.
At 12 years old, he was designing websites to earn spending money, and by the time he graduated from high school he knew that he was more interested in entrepreneurship than furthering his academic career.
Despite having the chance to be the first person in his family to go to college, he moved to Silicon Valley and wound up launching Hello – a $129 sleep-tracking device for your bedroom that raised $2.4 million on Kickstarter in 2014.
And while Proud could have gone back to school and studied for years and pitched his idea after he graduated, he might not have had the same success as he did from following his instinct.
Earlier this week, Proud revealed that Hello has raised over $40 million since its creation.
But it's not just Proud who's reached success by skirting a degree. Here are 12 innovative individuals who never received a post-secondary education and have still managed to build thriving empires.
Richard Branson
The founder of Virgin Atlantic Airways, Virgin Records and Virgin Mobile dropped out of high school at 16 years of age. And despite poor academic performance and not going back to school, Branson is now worth an estimated $4.9 billion.
Dov Charney
This former Montrealer began selling Hanes and Fruit of the Loom t-shirts to his classmates in high school. Upon graduating, he enrolled at Tufts University but dropped out in '90 to launch American Apparel with a $10,000 loan from his father. Charney originally sold his clothing wholesale but went on to open his first retail stores in New York, Los Angeles, and Montreal in 2003. In 2006, Charney sold American Apparel for $360 million but remained CEO.
Stacey Ferreira
While in high school, Stacey launched MySocialCloud.com, an online bookmark and password vault, with her brother, Scott, and friend Shiv Prakash. In 2012, Ferreira saw a tweet from Richard Branson inviting his followers to a cocktail party with the admission being a $2,000-per-person donation to charity. The siblings borrowed the money from their parents and attended the event and wound up scoring a one-on-one with Mr. Branson, which led to their big break. Two months later they secured a $1 million investment from Branson, and Ferreira dropped out of NYU and moved to Los Angeles to focus on MySocialCloud full time.
Steve Jobs
The late Apple co-founder dropped out of Reed College after one semester to work as a video game designer for Atari. Following Atari, Jobs teamed up with high school friend Steve Wozniak. By 1975, the duo had started to work on the first Apple product in the Jobs family garage, with the Apple 1 released the following year. And the rest is history.
Daniel Ek
After dropping out of the Royal Institute of Technology in Sweden after eight weeks, the Spotify founder bounced between jobs and eventually founded an online marketing company called Advertigo. Ek sold the business to the Swedish company Tradedoubler and later teamed up with its founder to start Spotify in 2008. Spotify quickly took off and Ek joined the millionaire club at 21 years old. Today, the music-streaming service has more than 75 million active users.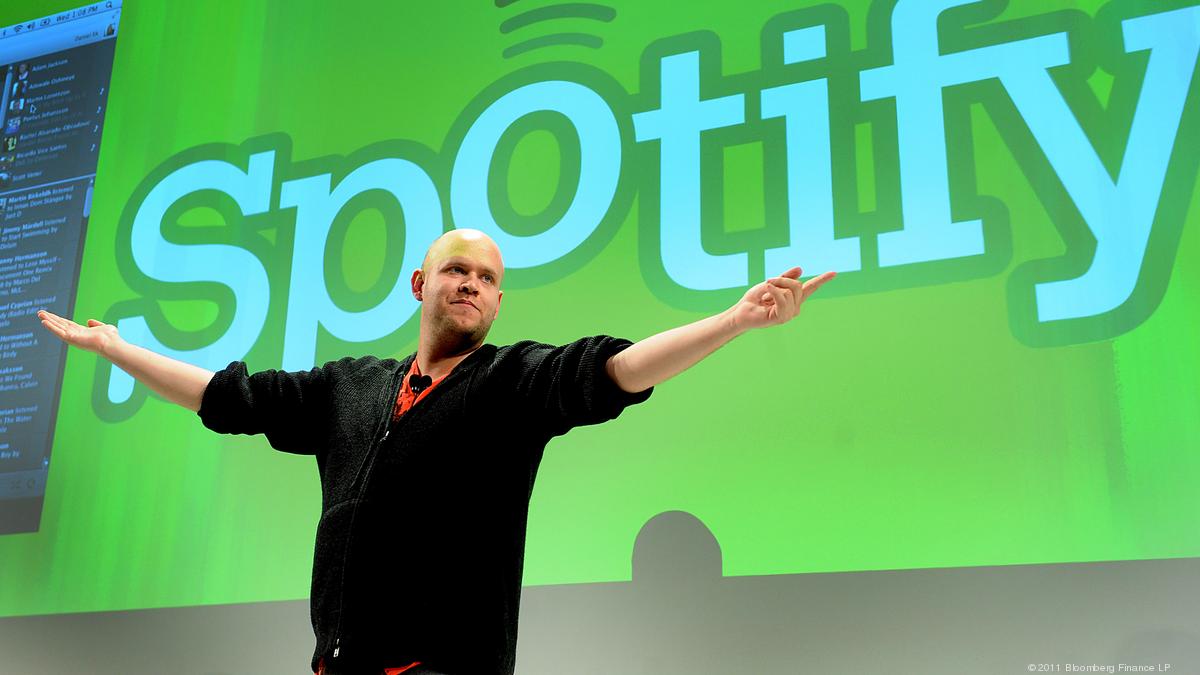 Rachel Ray
Despite Rachel Ray being a household name, this cooking TV star, author and businesswoman didn't attend college and never had any former culinary training. Her drive was enough to push her to the top as she is now worth $60 million, which is incredibly impressive for someone who didn't have the proper qualifications for her field.
David Karp
The creator of Tumblr didn't have plans for high school, let alone college. Karp dropped out of high school at 15 to be home schooled and a year later he became a product manager at UrbanBaby, an internet forum for parents. He then went on to create Davidville, where he built the blueprint for Tumblr. Tumblr quickly became his full-time priority, and now Karp is worth an estimated $200 million.
Pete Cashmore
As millennials, many of us visit Mashable regularly. Now one of the most visited online publications, Cashmore created Mashable when he was 19 years old. Despite never attending college, he is now worth an estimated $95 million, and in 2012 Time Magazine named him as one of the "World's 100 Most Influential People."
Mark Zuckerburg
In 2004, Zuckerberg dropped out of Harvard during his sophomore year to move to Silicon Valley to work on Facebook full-time — a site that was initially launched in his dorm room earlier that year. The site has grown exponentially since then and went public in 2012 in what was the biggest tech IPO of all time at $16 billion. Today, there are over a billion active users on Facebook.
Sophia Amoruso
Amoruso is a fashion and business mogul who has built her fortune through her online retail store, Nasty Gal, which she founded in 2006. Prior to launching, Amoruso struggled in high school and had to be home-schooled to finish. She then became a community college dropout and began selling vintage clothing on eBay to make money. Today, Nasty Gal is one of the internet's most well-known havens for unique and edgy women's clothing and accessories. Her badass attitude and relentless drive is what took her from selling clothes on eBay to owning an empire.
David Green
The founder of Hobby Lobby, a chain of arts and crafts stores, is worth a cool $6 billion today, but growing up things didn't always come easy. In his memoir, More Than A Hobby, Green recalls himself as the "kid off to the side." It wasn't until he joined a work study program in high school that sparked the idea to pursue a career in retail. Green passed on higher education so he could start his own home-based business in 1970 on a $600 loan.
Bill Gates
By the time he got to Harvard, Gates had already been programming computers for a number of years. By 1975, he dropped out of Harvard to focus on Microsoft full-time. The move sparked a lifetime of success for Gates, who is now estimated to be the second richest man in the world.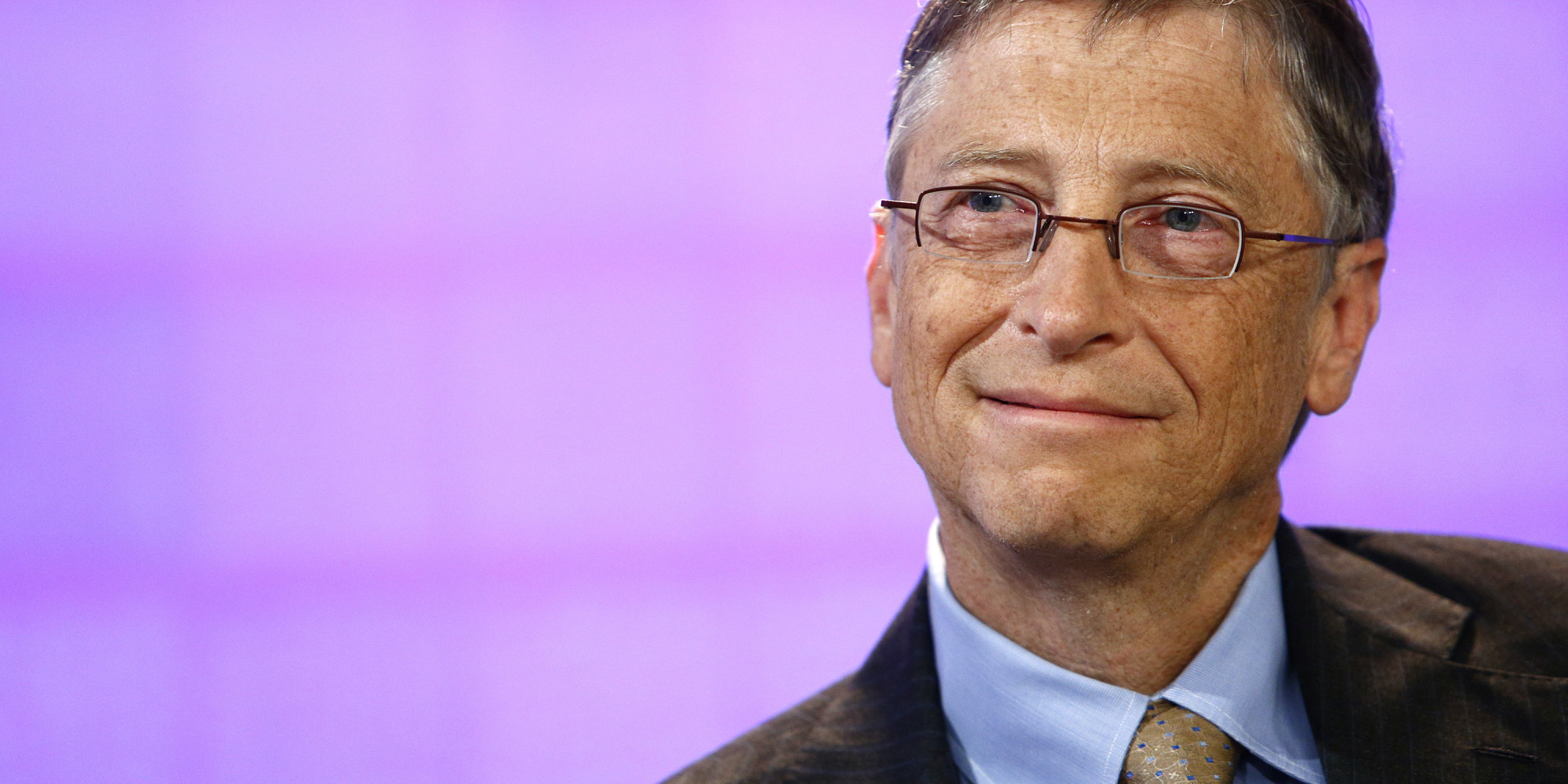 [ad_bb2]